Hi guys!
I hope you guys liked our previous post on the environments and Ubisoft visit!
I am glad to announce that Curse of Mermos will be going into open beta soon!!!

Now lets talk about some enemies with their attacks.
Below is the cowardly pharaoh head as he throws homing bones at Abdu. The theme color for the pharaoh head is purple as it represents the color for danger in the game. He follows the player around the level and scurries away as the player approaches him. In large numbers they can pose quite a challenge as the player should not only attack but constantly dodge their attacks. So its upto the player to find a way to separate them and take them down individually maybe ? ;)
For a choice of animation we gave the pharaoh head a bobble animation where he hover up and down, while gliding along his path at the same time.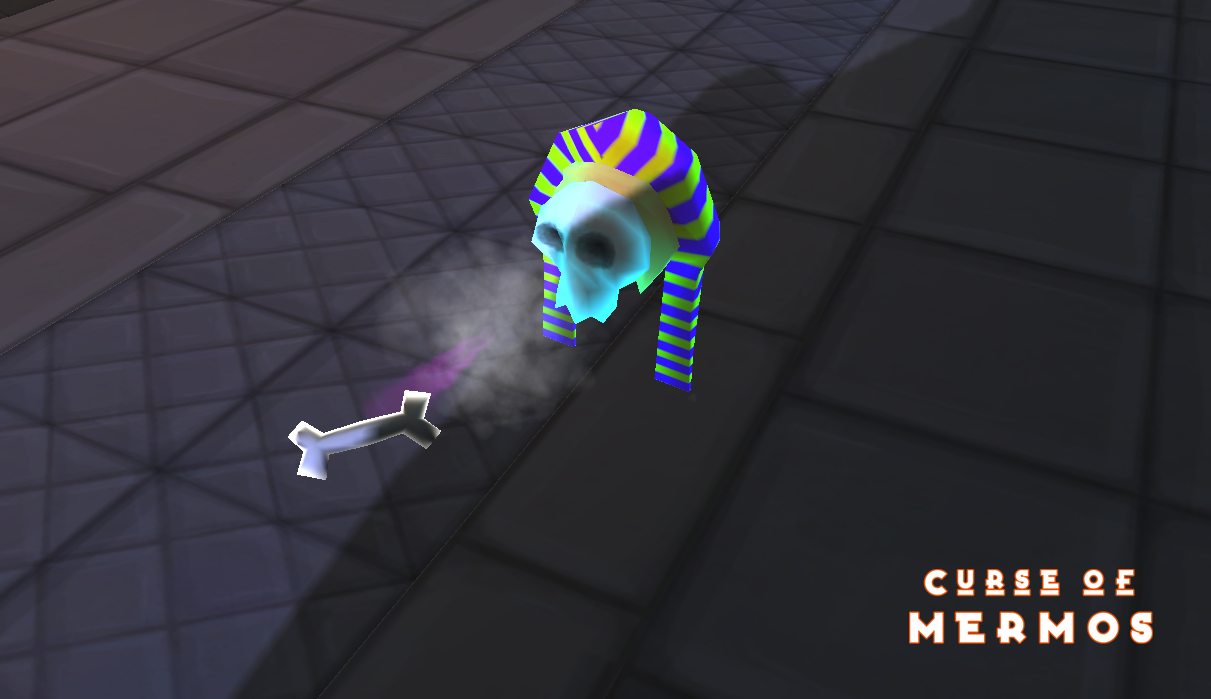 Below is the playful skeleton busy running around in the game, flinging bones at Abdu. He is a quite a fun character, finding his way around the level as he follows Abdu. But he is always on the lookout for a cover. As soon as he spots one he hides behind the cover while staying in range of Abdu. He then occasionally peeps out from behind the cover and attacks Abdu, then quickly running back into cover.
Trying to catch him when he is in cover is like playing of a game on its own. Good luck !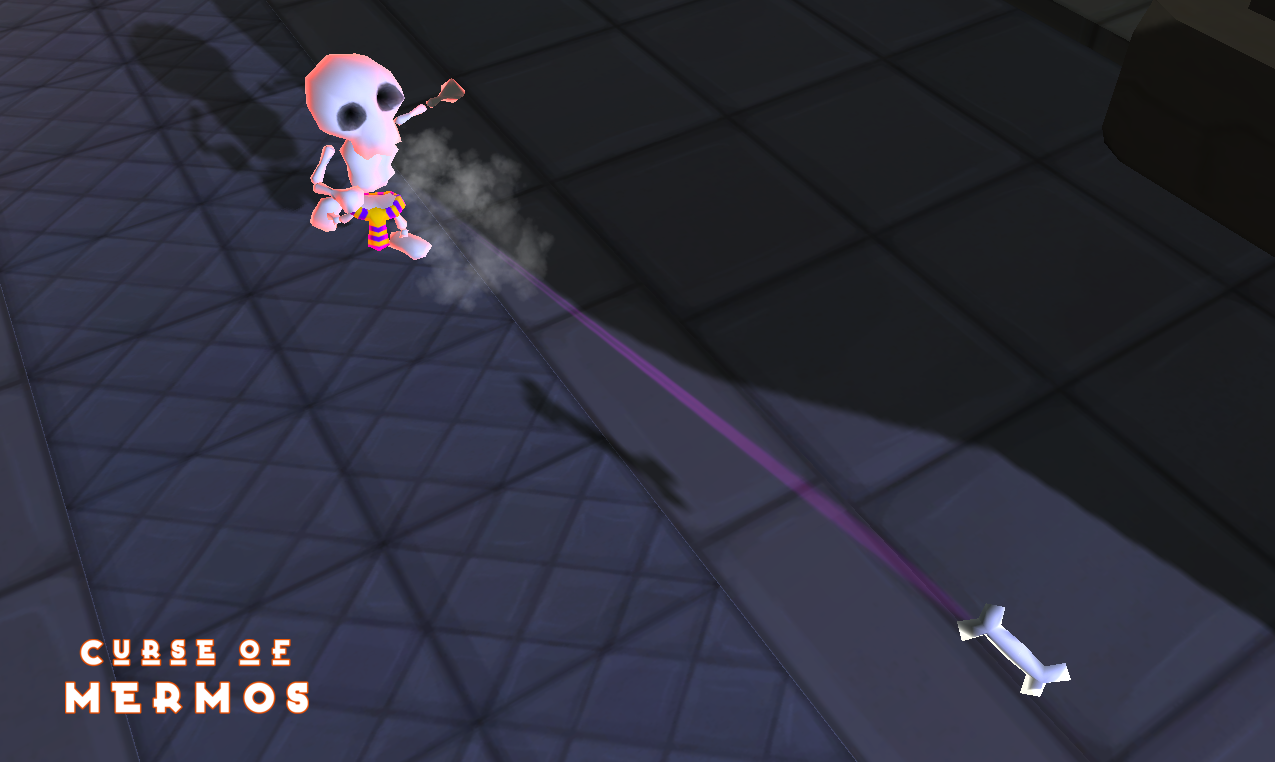 Finally there is the dangerous Aten, spinning his way around the level and exploding on impact. One of them is so easy. But when he decides to bring his friends along. You better run!
Chasing the player in groups these little balls circle their way around the level towards the player. On impact they have a subtle pause after which they explode causing heavy damage to the player.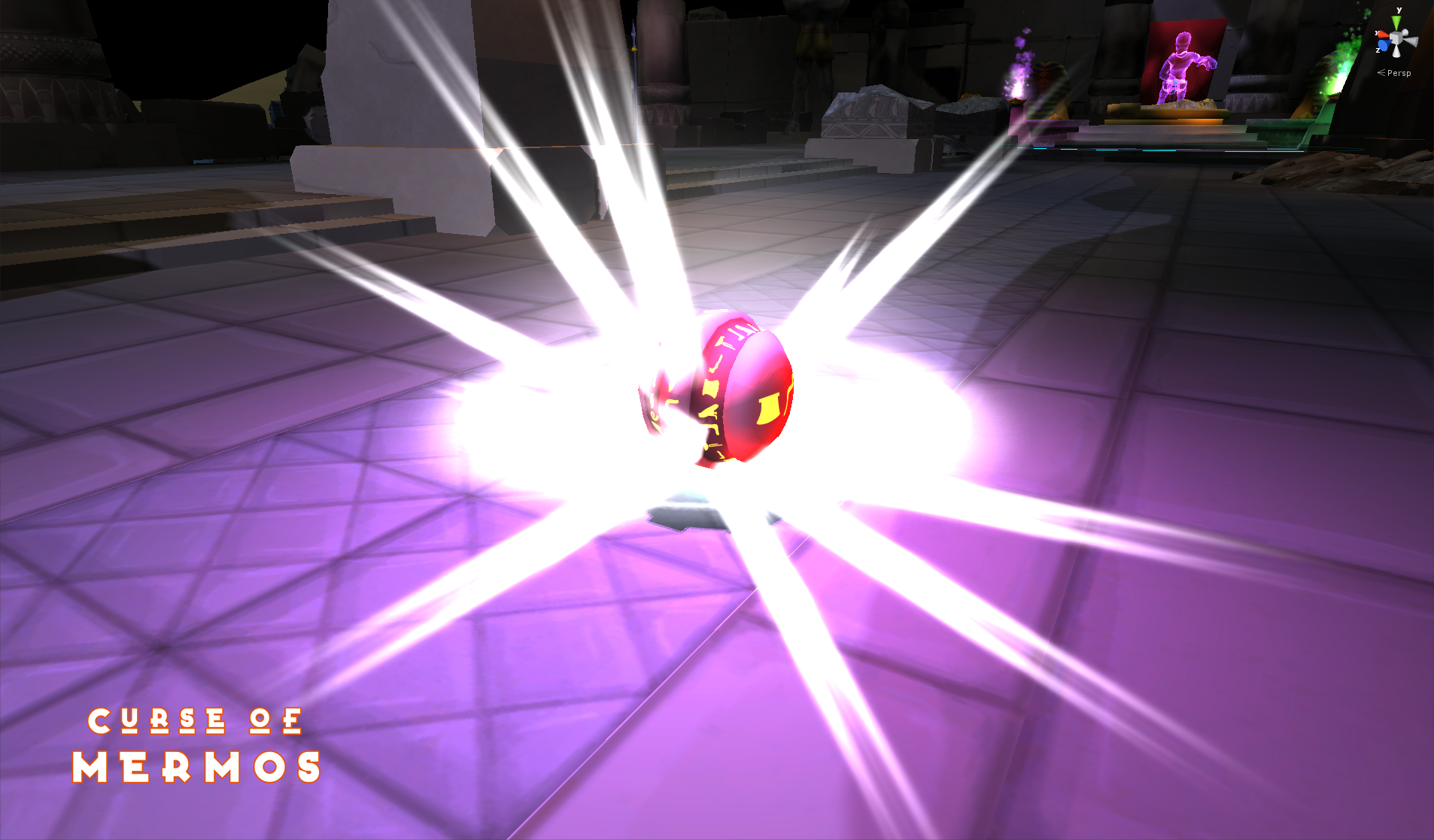 And now its time for some in game footage!
Here is Abdu showing off his charge attacks in the game! This is a sneak peek ... more footage coming up soon.
Stay tuned as @CurseOfMermos is reaching beta soon :)
Follow us on Twitter @Curseofmermos and facebook.