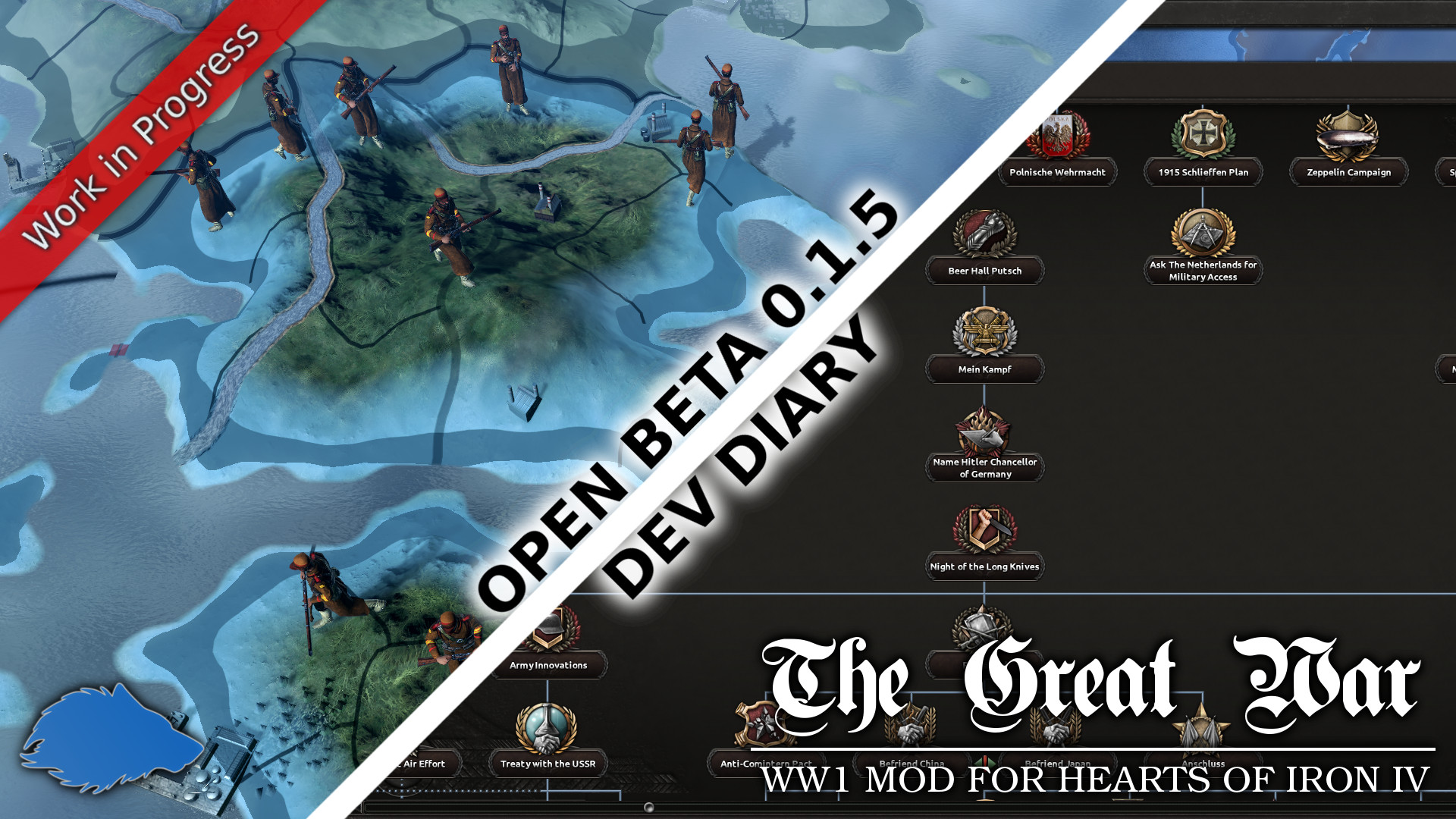 Hello Everybody and Welcome to this quick Dev Diary!

Here's a preview of some of the new features that will be implemented in the Open Beta 0.1.5 wich will be released very soon.

First, we have coded the Treaty of Versailles. It will allow you to end the First World War and access the Interwar Period.
Second, like we said, the Interwar Period. We have coded several scripts and National Focus that will allow you, for example, to March on Rome with Benito Mussolini in Italy and to launch the Beer Hall Putsch with Aldof Hitler (aka Munich Putsch) in Germany.

We are currently fixing minor bugs, improving Gameplay, adding more GFX and Skins for our 3D Models (thanks to keket87 who joined the Team) and also more New Technologies for you to research.

Remember, Don't forget to Vote for the Mod on Mod DB if you haven't already done yet!
It's really important for us. Don't hesitate to share this link with your friends.

See you soon for more information!