Welcome, survivors!
Get ready for the new features in the Open Alpha Update 0.8.0! We will present them to you in our Inaugural OA 0.8.0 Streaming now (at 5:30pm CET), but you always can enjoy our trailer here if you haven't been able to attend to it or look at them in more detail in the following paragraphs:
Lore event: Echoes from the Zem
It just started and it will follow nearly the same rewards structure as in the "Cataclysm" event that took place in February: there will be special rewards for the top 10 players in the event's General Ranking and for the Top 1 in each Culture Ranking (you can check for the concrete rewards next to those Rankings in the in-game menu). The only exception is that every player participating will get a gift. It will finish at 5pm CET next Monday the 15th, so don't miss the opportunity and jump into the arena!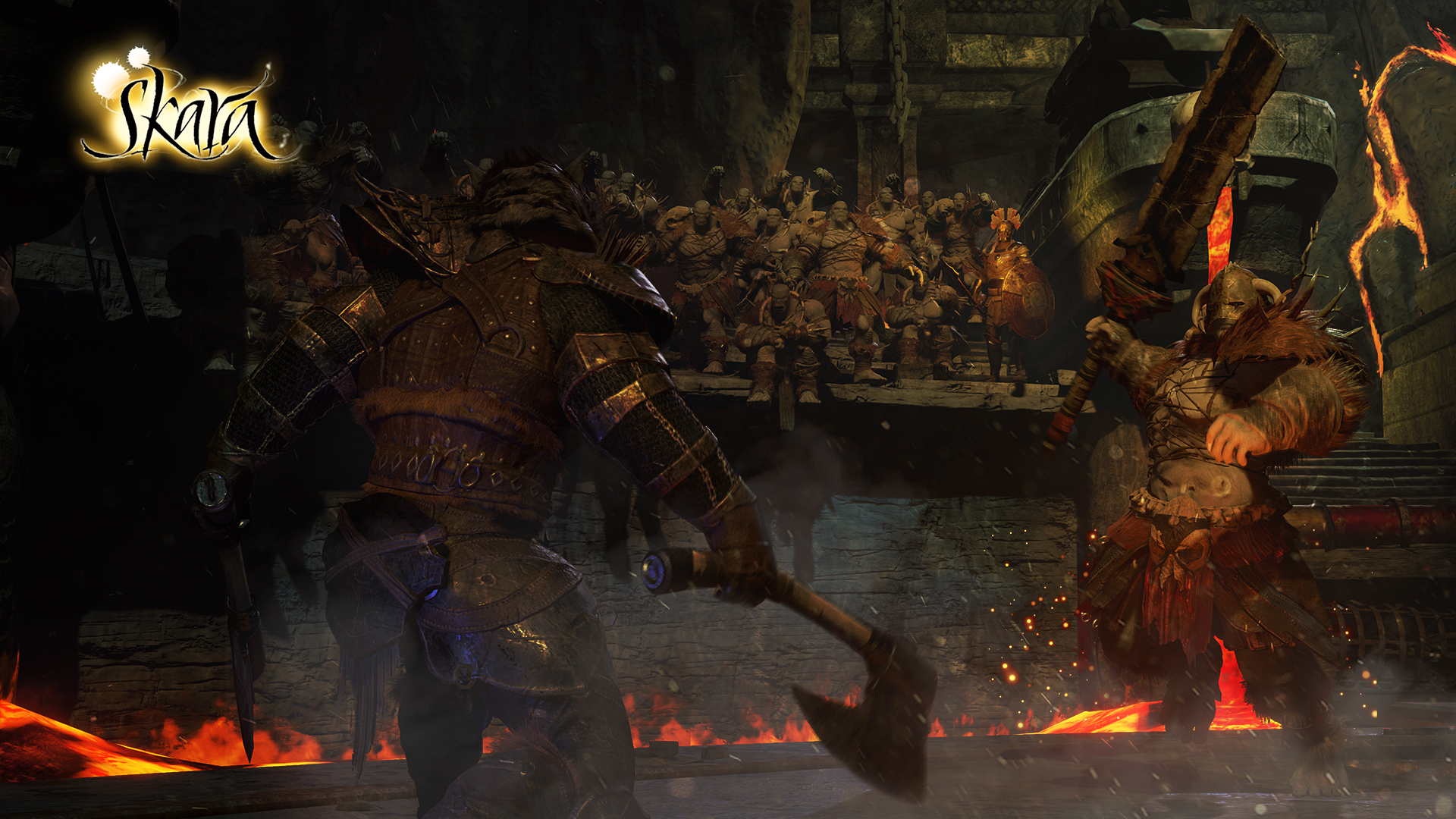 New Map: Gâo-di - Temple of the Zem
After many iterations, we have come up with a new map setting that grants a really fun experience: set on the peak of a mountain, it has many bottlenecks, a completely new ambientation and its own special mechanics to redefine the way you play Skara. Words just stay short to what it really is. Enter the game and discover it!
Progression rewards
We are happy to introduce this feature that will allow you to earn skin rewards for free as you gain experience. The first reward will be given to you early, so they will probably be easy to acquire, but you will have to climb the experience ladder in your player account in order to unlock all of them. Reaching a certain level with a specific culture will also grant you a reward.
Early Access Skin
The Vulkhän Skin is now available and has been gifted to all the previous Early Access backers, depending on their contribution. It won't remain unnoticed to all survivors who fight any Khärn that wears it.
These all four main features bring us closer to our next steps. You can join the conversation in our Discord channel or watch the official presentation and the internal tournament in our Inaugural OA 0.8.0 Streaming in our Twitch channel.
See you on the battlefield,
The Skara Team