OP90 at the Talk & Play #13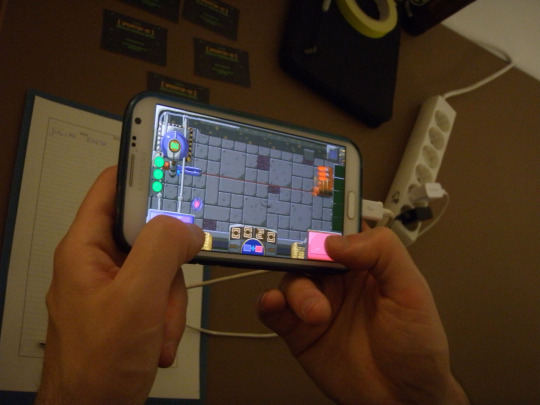 This was a pretty cool little event. We got some nice feedback and had a dozen people play our game. It was a bit short though.
If you want to read more about this there is a bigger post of this on our personal project blog including a (blurry) live gameplay video

In terms of actual game dev related news - We added some things that hopefully make it easier for beginners to understand and have fun with our game...

First off - There is an adorable sleeping ant now, that you have to kill promptly.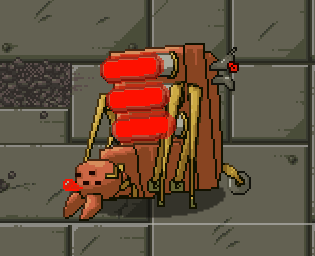 We know you love killing defenseless things

The reasoning for this is that people always felt way too threatened by lots of ants coming at them at once from the first second. It made them unable to realize all the fancy, nice things we had in store for them. So we needed a way to show them that there is a target but its completely harmless.
Now I really want to get some kind of rebel group that wants your company to stop killing these in the game. Imagine, tiny protesters walking around this thing - singing and dancing.

Secondly we show you scrap that you have to collect in order to get sweet sweet drones that help you murder things instantly: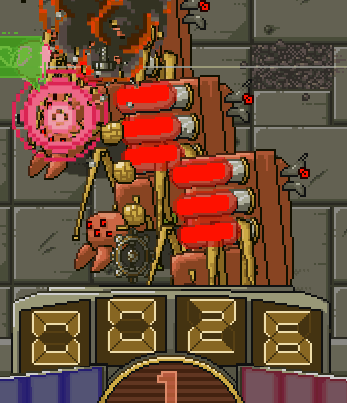 Purely visual... but it feels so nice

We needed a visually pleasing way to connect killing of things to getting combos (You would be surprised how much of an issue this is to establish). So we experimented with some fitting things being given to you upon death of an enemy to both reward players more and give them a more obvious pointer as to what the combo meter might do.

The last thing worth showing is the new way drones are being given to you. We wanted to create a clearer connection between the combo counter (on the bottom/middle of the screen) and the drones that you get by filling it up with scrap. Thus this was born:

Why didn't we think of it earlier?

Again all in line with our efforts to create a clearer interface thats obvious to the majority of users.

So long
- Wyeth