Work-in-Progress Demo Updated
Version 0.7.27(Windows)

We have released two updates since the original upload of the Ookibloks Work-in-Progress Demo for Windows.
Here's what's new since the 0.7.24 build:
- Stage result count-up is now skippable via gamepad/keyboard input
- Fixed alignment of resolution option buttons
- Fixed screen not being completely redrawn on continue screen
- Fixed droopy bananachase level select dialog box corners
- Smoothed return transition from bananachase to main menu
- Stopped looping spin sound when beating bananachase and bosses
- Cutscenes can now be skipped by pressing Backspace / B Button
- Tutorial can now be skipped
- Fixed droopy corners on pause menu frame
- Made first level tutorial message context-sensitive based on input used (keyboard or gamepad)
- Added support for AlienFX LEDs
LEDs?

Wait, what was that last part? AlienFX LEDs?
Since he had access to the libraries, our main programmer Rob couldn't resist hacking in some Alienware LED control code into the game.
See the gif above for a taste of what happens to your LEDs when you encounter a boss.
Mac OS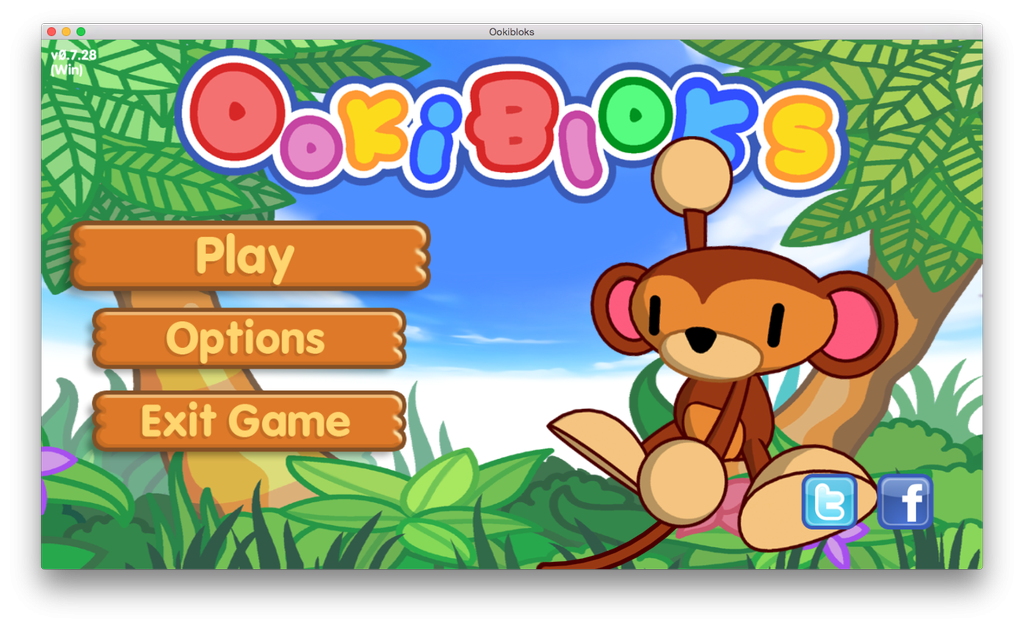 Development on the Mac version of Ookibloks has finally begun in earnest.
Wait, you may say, you're only just starting on the Mac version now?
Yes, but that's okay. A lot of the work that has gone into the Windows version of the game has been to make the code more cross-platform. As a result, a lot of the code should just work. (Famous last words!)
If all goes well, we should be able to release a demo for the Mac version as well. *Fingers crossed!*
That's it for now, folks!
Have a good time with the demo and please let us know what you think.
Also, look us up on Steam Greenlight. We could sure use your votes!