Hello again. I am reporting on OOH Expanded's progress on the custom maps. First of all, I want to inform the public that Chicken+Ribs deserves the credit for the mod. It is his baby. All I do is add my own version into the maps. And if you want more details on the updates, then go to OOH Expanded forum.
The first 4 maps have been completed, and by all means playable. I am now starting on map 5. I have borrowed Chicken+Ribs map, OOH-SEQ8 and am revising it fit my idea. But before I continue, I want to share a few pictures to show the additions in the maps.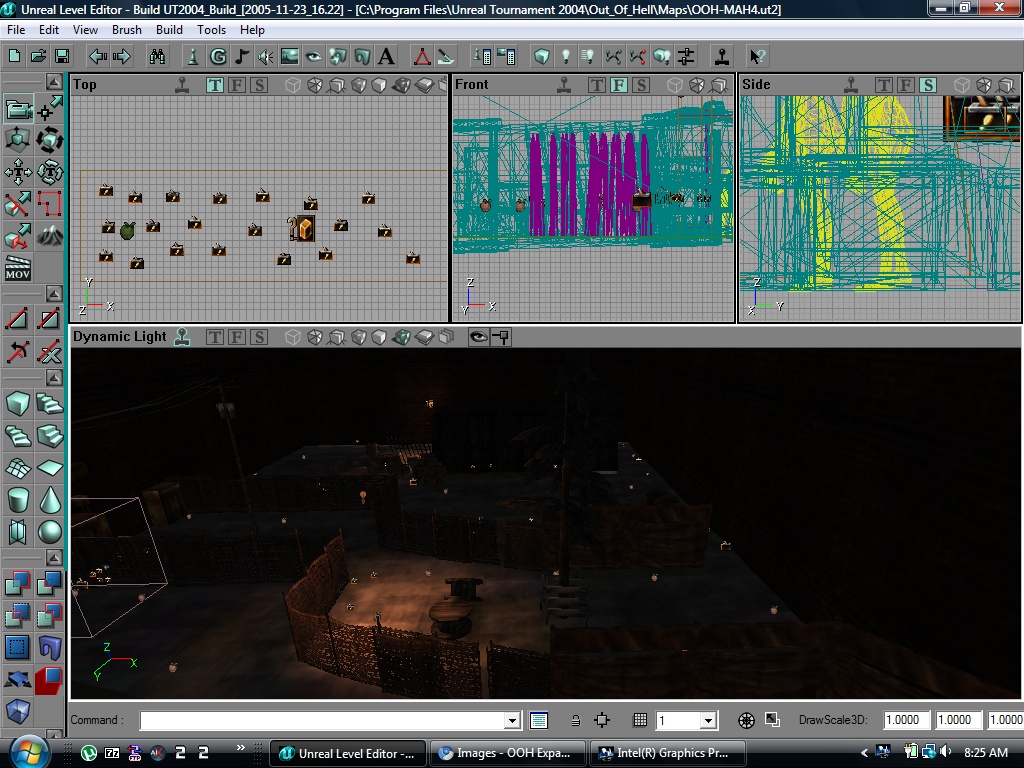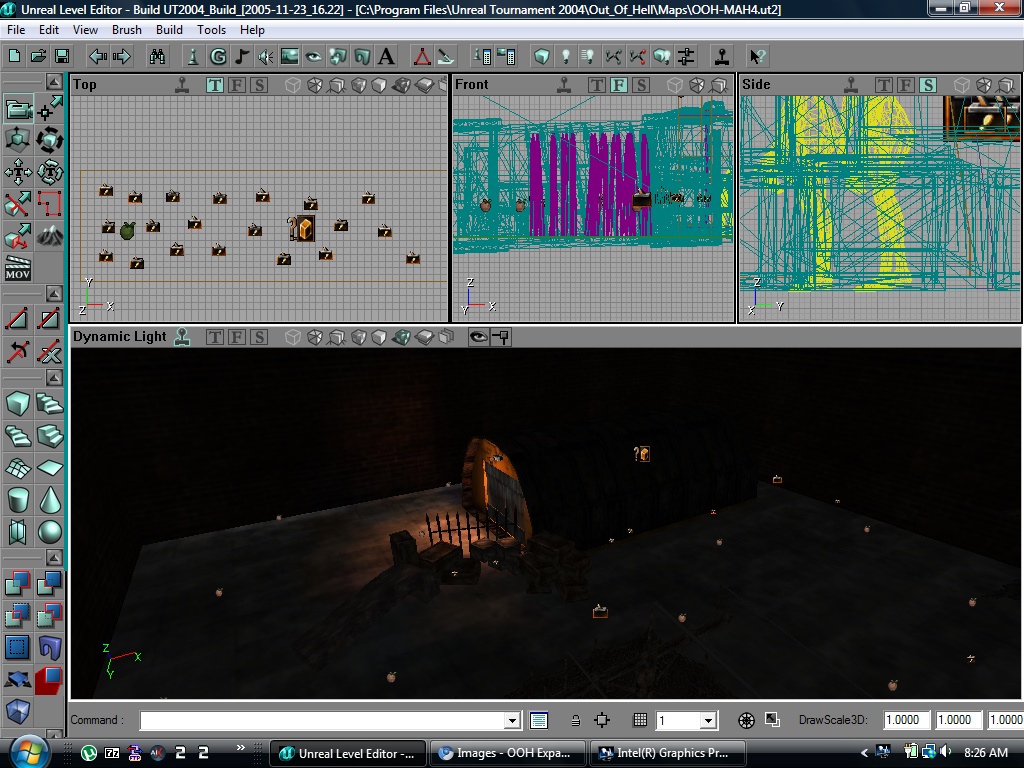 What you see above are pictures of map 4 with all of its adornments, triggers, path nodes, movers, pick-ups, and everything else. The pictures below are ones from map 5.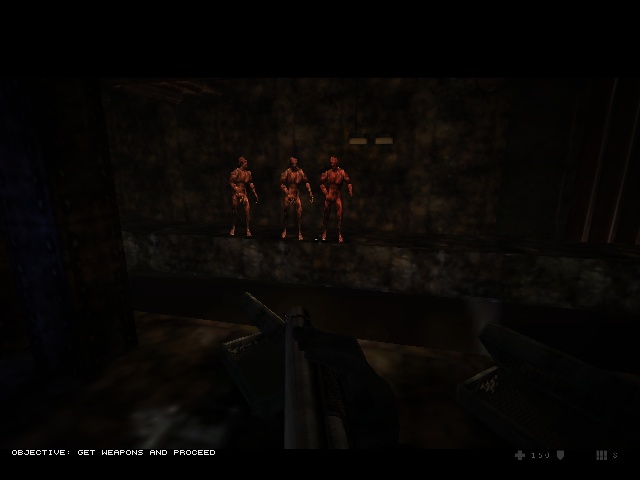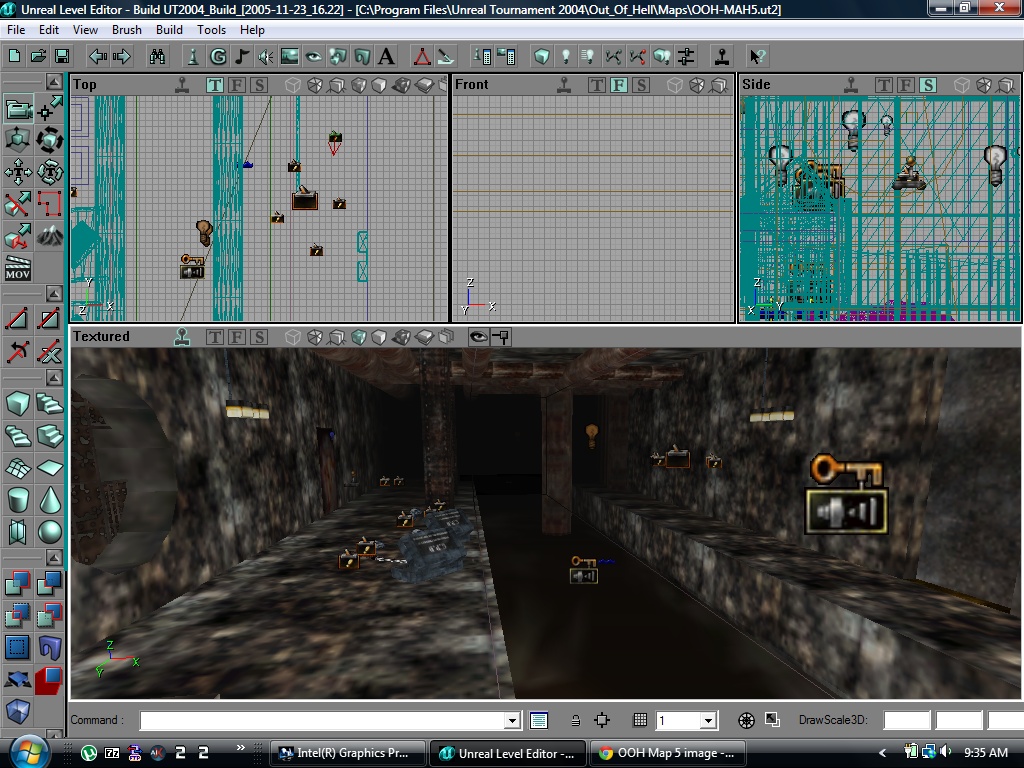 As per progress report, see OOH Expanded forum (link above).