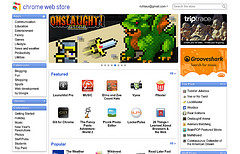 Happy new year! Our first game Onslaught! Arena launched exactly one month ago today, so we're pretty excited about this year. To welcome 2011, we're having a 60% off sale! You can buy Onslaught! Arena now from the Chrome Webstore for just $1.99.
We've started early production on our next game (to be announced soon!) but we are also still listening to your feedback and fixing any issues that come up on our support forum. And as always, please feel free to contact us with any comments or questions.
Thanks for your support!