The online ranking of the arena is getting populated since the game's launch.
Warriors are joining from everywhere to make their names to the top of the list.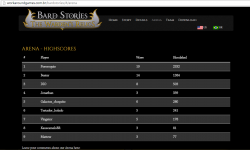 You can take a look at the online ranking at Workaroundgames.com.br
The scores are constantly being uploaded there and the ranking is always updated.
Take your chances in the arena and prove yourself worth of the display in online ranking of Bard Stories.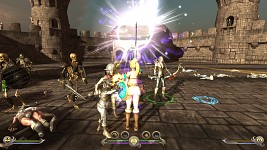 Best Regards from the Workaround Games team.