Inspector Waffles 2.0 is out !
One year ago, I started my first game jam with the only expectation of making a little point and click adventure. I had no idea where I was going, in a couple of days I imagined the plot of the game : a detective cat, a crime scene and a great opportunity to add cats and dogs' puns along the way.
At the end of the game jam, I received awesome feedbacks. The number of downloads was quite good for a prototype with no sound at all. So it was an evidence I should go on and finish the game like I expected to do. Also I really wanted to add interrogations.
ITo be honest, I took my time : I thought a lot about Waffles' plot and environment, I spent hours creating a world filled with cats and dogs, thinking about a full story with cliffhangers, funny situations and good witness interrogations. But I also worked on other prototypes and other games (Briiik and Quoala, another adventure game I am quite proud of). 2017 was a year filled with a lot of game dev and 2018 starts now with a demo I wish you will enjoy.
Solving cases with items and clues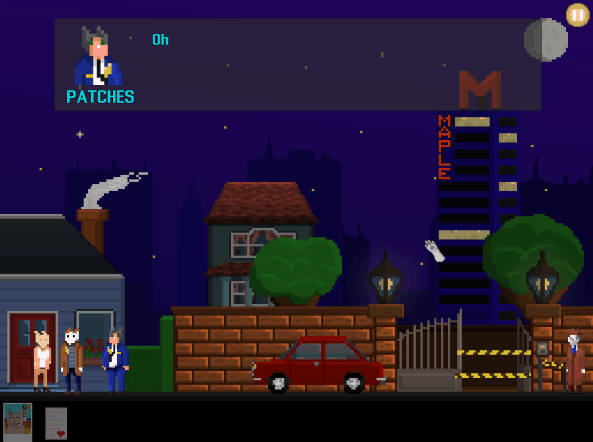 This is the big change in Inspector Waffles : now you can do police interrogation. You have to prove that other cats are lying or hiding something by using the items or the clues you already found. When you find the right answer, a new question is unlocked or the interrogation is over and the story goes on.
Of course, you can still combine items and use them on decors like a strandard point and click game.
Updated scenes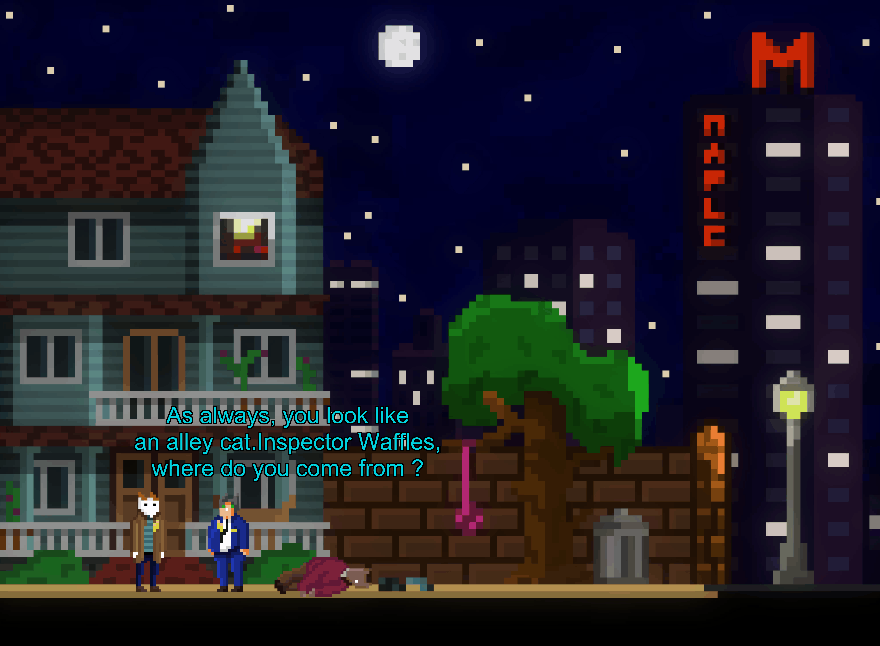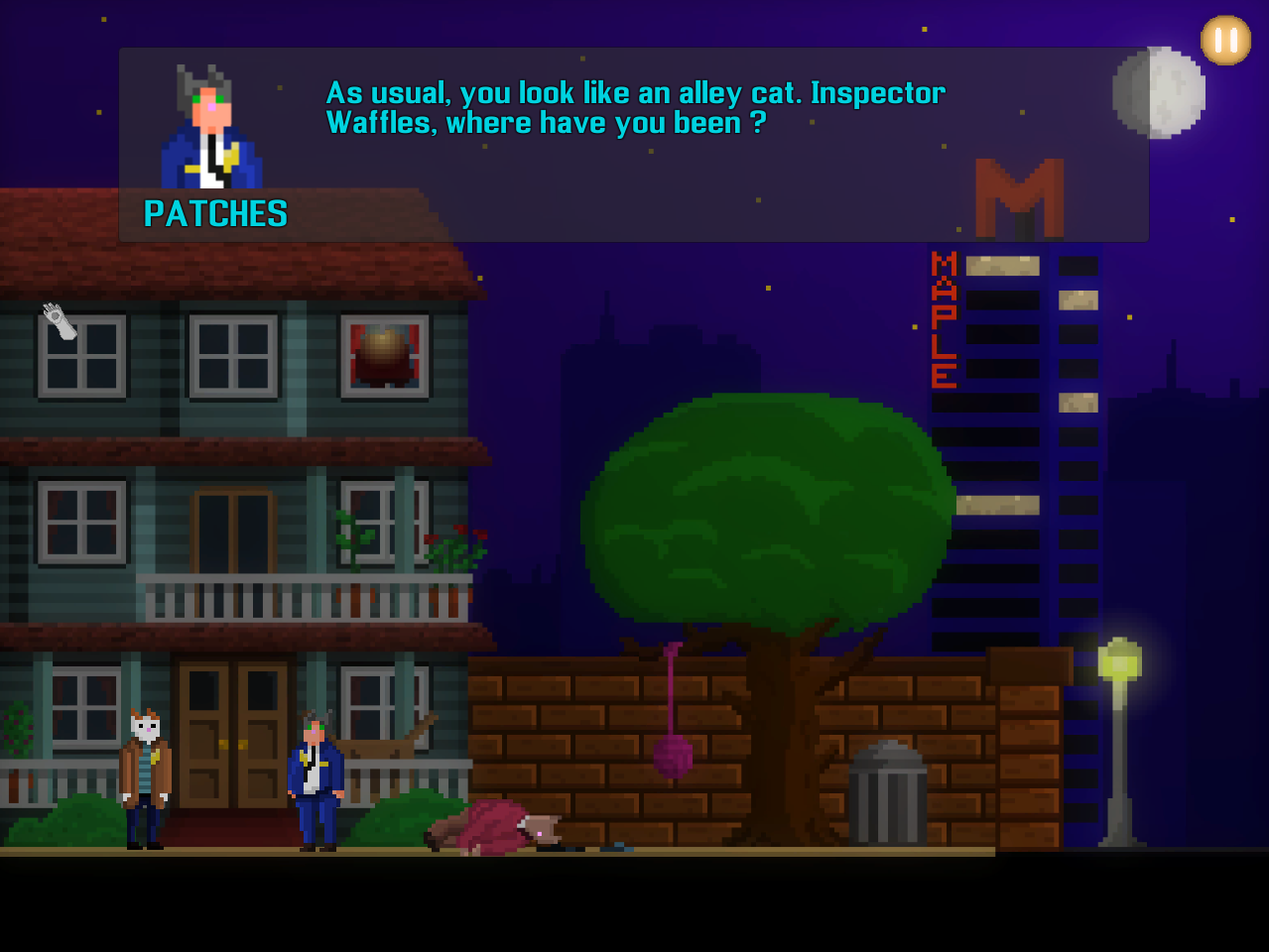 All of the scenes were redrawn with a higher resolution and new animations were added. The first picture was one year ago, made during the game jam. The second picture is how it looks outside of the house now.
New scenes : playable and cinematics
New playable scenes like this one (Waffles office) were added. Actually, this scene was made months ago but only recently we put it in the game.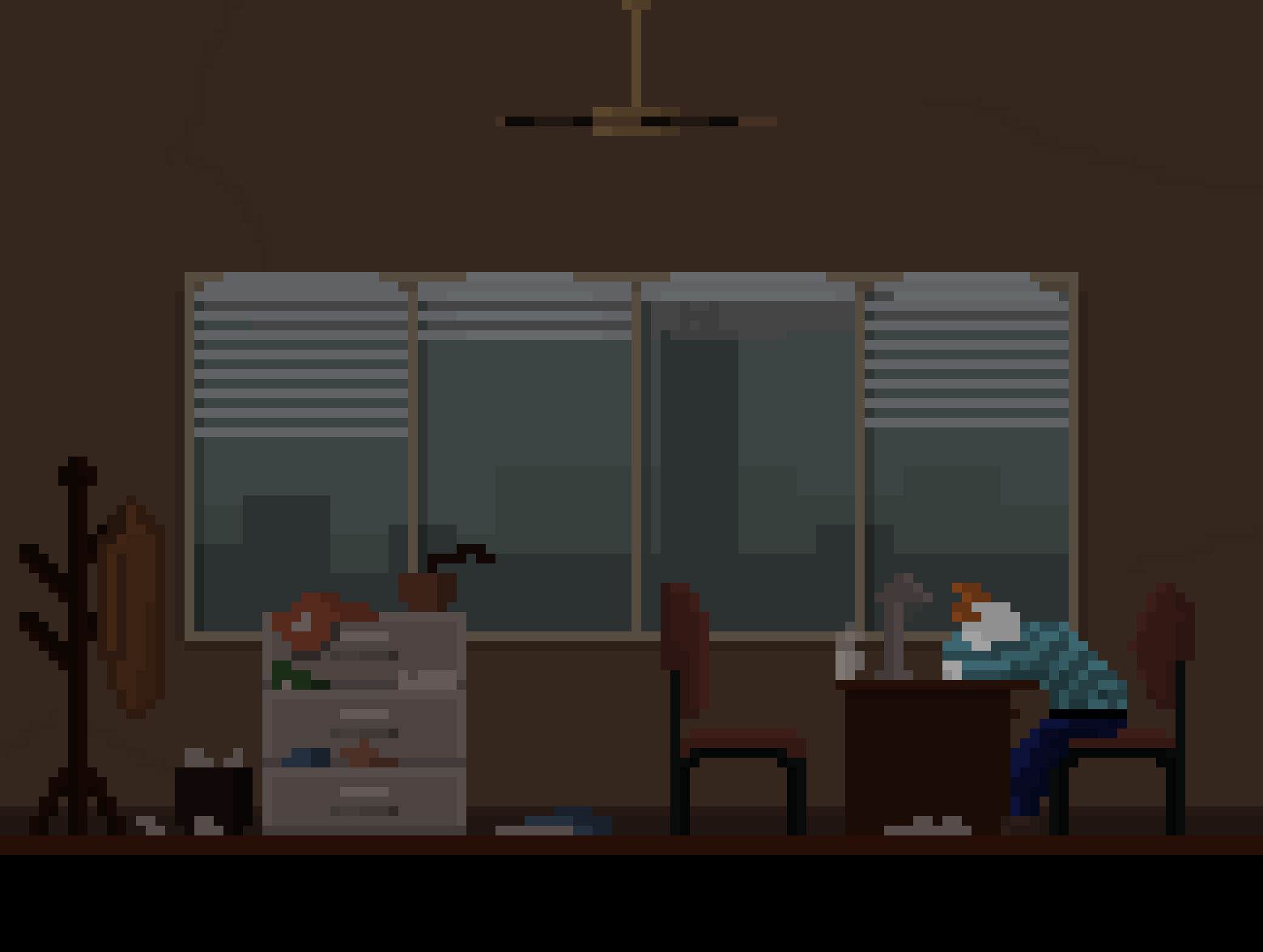 We made cinematic scenes too : these new scenes add more details to the main plot. For example, when Inspector Waffles drives to the crime scene, he wonders about his job.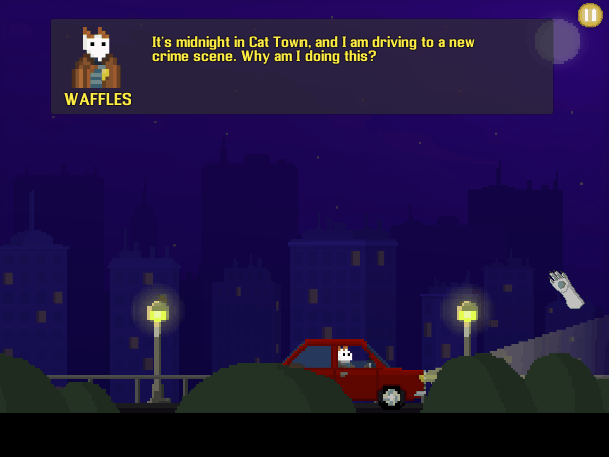 Music and sound effects
Inspector Waffles is now a demo with music and sounds ! Now we can say Inspector Waffles is not a prototype anymore, but a real demo.
Thanks for reading (and playing if you did) !