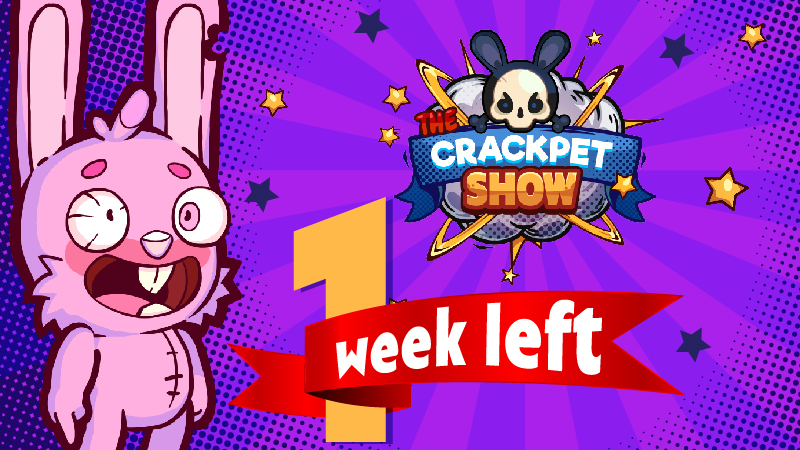 Seven days. 168 hours. 10,068 minutes. One most bizarre show on the planet!

Our team is super excited to bring you our most ambitious game yet, The Crackpet Show, in just a week.
The last days are all about QA, bug fixing, and preparing new content for the weeks to come! And best of all, we've decided to celebrate the upcoming Christmas season with a special surprise, which we are going to reveal just after the launch.
To celebrate the grand premiere, we are also running a special meme contest on our Discord server, which just surpassed 1000 members!