Hello world! Before releasing our game, we wanted to provide you with additional information about our game. This week we are going to talk about our music. We provide variety of music. Whether you like rock, EDM, and even 8 bit music.
Into the Rhythm VR: "Crazy" with two difficuty settings
Once you select a music you like, all you have to do is jump in with your motion controllers and start playing. Each song has 3 difficulties and 4 speeds.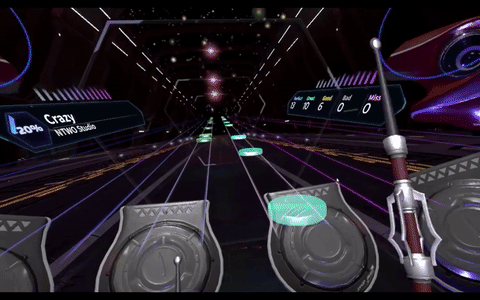 Into the Rhythm VR: Crazy [Easy/x0.5]
If you are starting on a brand new song or if it is too difficult? Then start at lower speeds.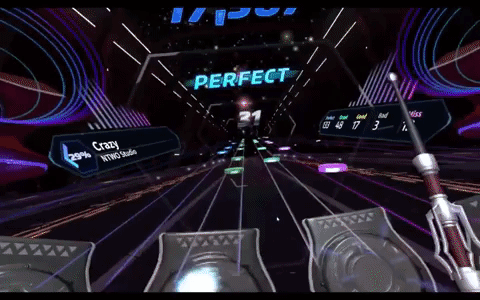 Into the Rhythm VR: Crazy [Hard/x2.0]
Getting familiar or it is too easy? Let's crank up the difficulty and speed!
We strived ourselves so that even with 12 different ways to play, the rhythm isn't lost. We hope you would give it a try and let us know what works and what doesn't.
To check out our game in Steam try the link below.
Store.steampowered.com