Well, we haven't written anything recently while a lot has been changed. Unfortunately, problems with last animator has made us fire him. However there's also bright side, since now we're working really fast and in last few days we have created 4 units from Empire (Peasant, Recruit, Soldier, Knight) fully animated and already put them in game. Pace of work has increased a lot lately and I guess we're on a good way.


We have decided to move account managment from website to another application on which we're working currently. This front-end interface is completed now in about 30%. Game itself is almost ready for beta, we're still doing some tweaks, fix bugs and work on those small things that might sound insignificant but these also create the whole gameplay.
After won game a player receives Fame, which will represent how experianced he is in battle but also experiance for his units and gold that might be used to upgrade them or buy new.
Host by creating game chooses the points limit, so that him and enemy may only choose units that all-in cost the same resulting in fair and balanced battle. When both players are ready to go game starts.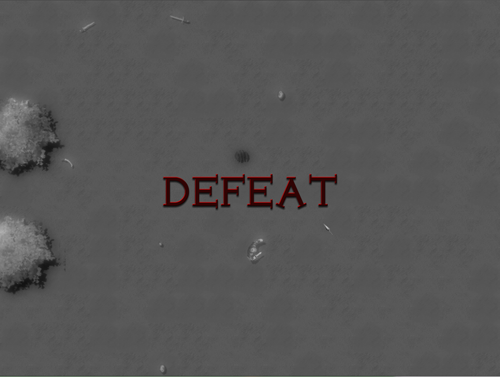 Thanks to piter1 tests of game are running a lot faster now, he hosted us some space for database on his dedicated server. Some staff changes has also been made. Our concept artist Tomek has left and also as noticed before animator Adam. Now animator function helds ANtY. Arts will probably be made by Ranazus.
Last but not least I can say now that you should expect beta comming in the next 2-3 weeks. We've made some changes on our forums so now you have better place to give opinions and suggestions but also just discuss about game. We're really counting on feedback.