"We are on the brink of something truly terrifying."
In this Article we would like to showcase some of the work that has been done on SC recently.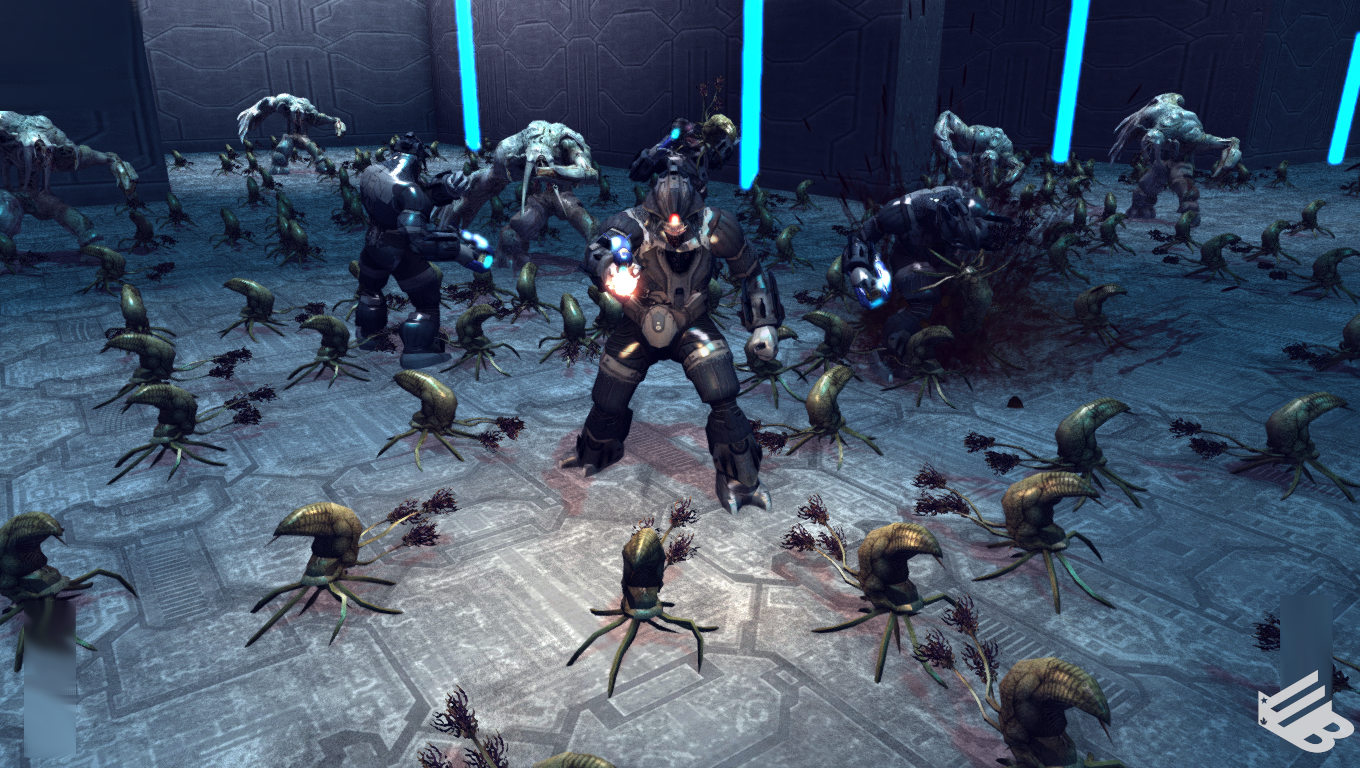 Hello! We are back to bring you another progress update on our Halo Project Silent Cartographer. We have made some amazing breakthroughs and have done some heavy work since the last article, for example the flood has been a large dream for the dev team and it seems we have made a large jump in the right direction.
The Flood are fully functional and are a blast to play with Guga has put alot of effort and time into this area and soon you will all get to enjoy his hard work.
Now lets go into depth about the flood.
Flood Showcase

The flood have been worked from the ground up, alot of effort and time are put into rigging, animating, coding, and perfecting fauna as alot of what we do here is experimentation that allows us to learn more about the engines possibilities and also push the limits of our own capabilities and talents. As shown here in the videos uploaded you can see the flood has an infection ability, this is only possible thru scripting. coding.
With help from some prominent members of the community we are able to provide even more impressive features in the near future.
Infection Feature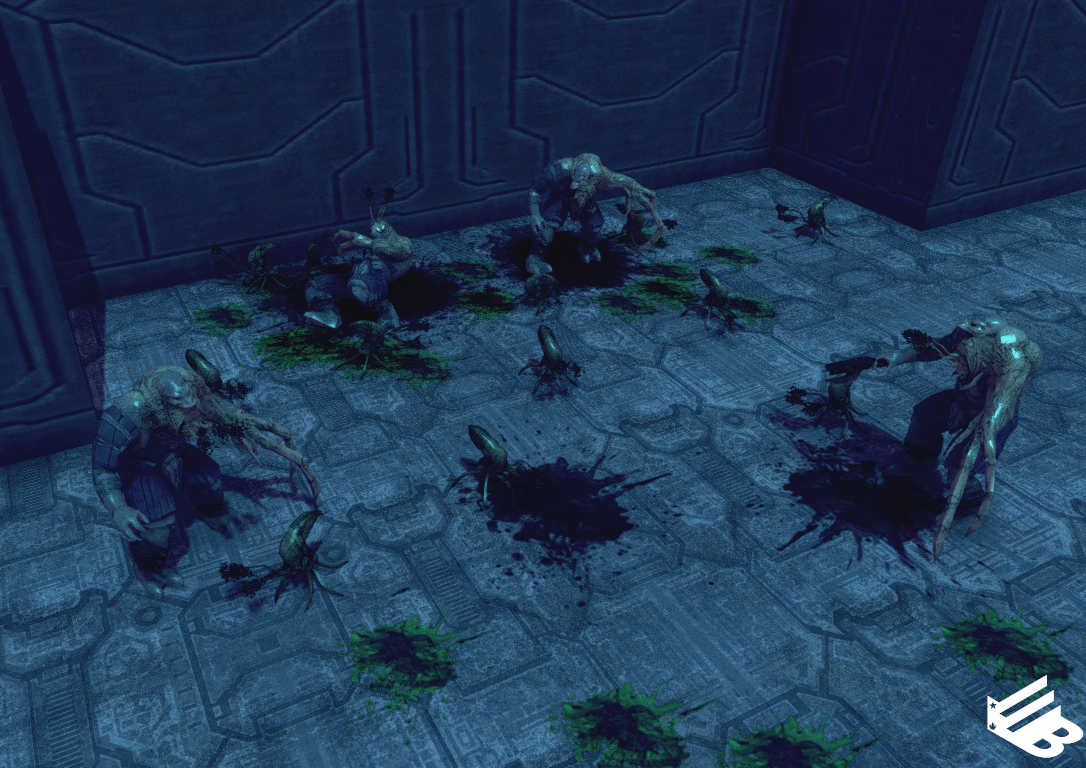 The infection feature works in the Gem engine just like it does in the original series.
Infection Forms are carried and incubated by Carrier Forms and from Flood growth pods in Flood-infested areas. Once attached to the host the process begins ''we do magic to your pc"" and then bam infected.
Here is an example of the infection Script at work.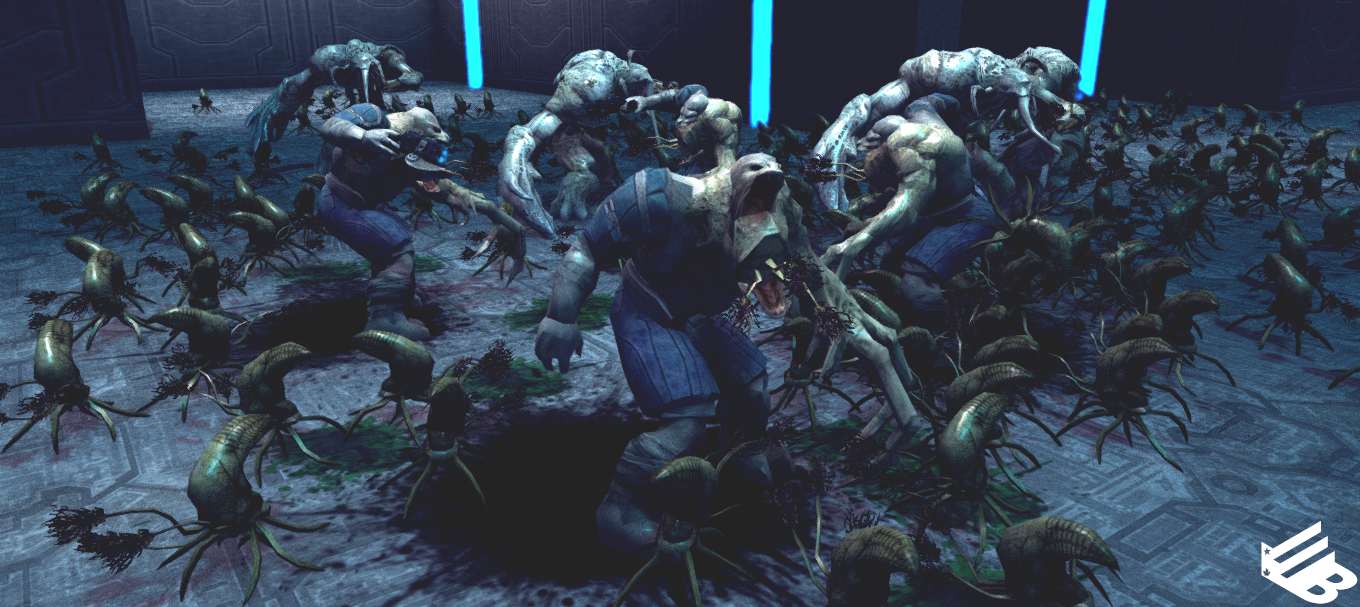 Press F cuz big man here is RIP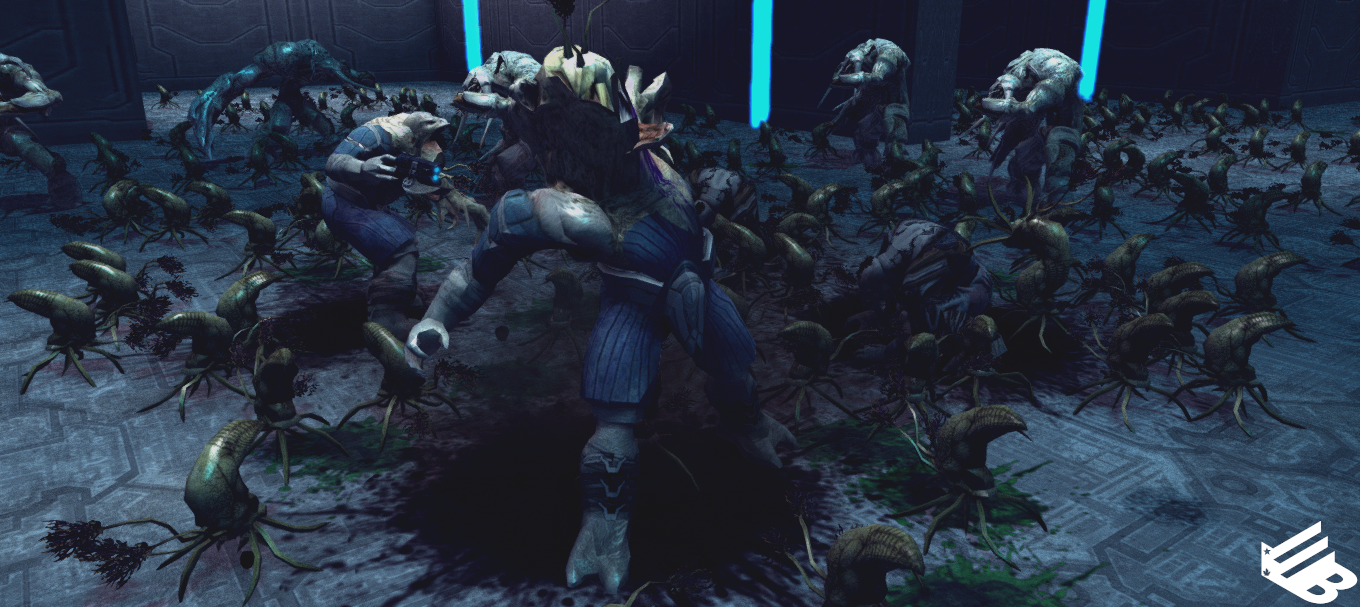 Tank Flood forms are as well fully finished along with some awesome animations, they are as intimidating as ever they will rush enemies and start to thrash and swing as they did in the original series inflicting damage to all who stand in front of them.
(and beside them and around them and ..Well you get what i mean if you are there you are most likely dead)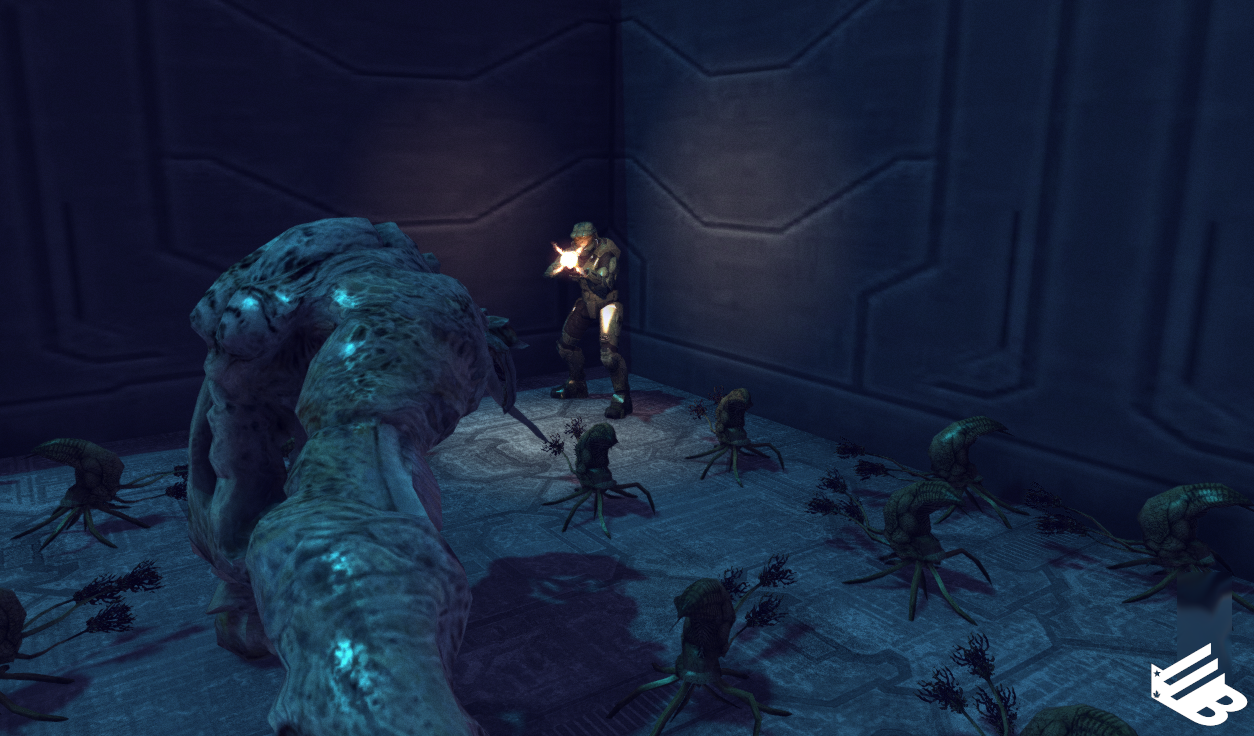 They did my boi Chief wrong...
That wraps it up for the second Article and our Flood Showcase!
Thank you for participating in the Article discussion and or simply viewing the project!
We Hope you are pleased with the info given and progress shown!
Never go full retard
Sincerely, The Basement.