Hello everyone!
It's been a while since we published anything, the project is still in its early stages, but we're constantly working on it and we are doing our best. So, we'd like to tell you something new about the game itself, and we also have a little surprise..
First of all, what do you know about "On a Hill" until now? Just a few things, right? Something about the plot, the main character, a little about gameplay.. well the goal of these news is to give you more information and to help you get a better idea.
How is the game and what does it look
like?
The game will be a third-person from above (three quarters view) in 2D. The engine we chose to use is Game Maker Studio (developed by YoYo Games).
Our main character, Harry, can be moved freely in the environment, and he will be able to interact with almost everything (we'd like to stress this because many people asked us if it was "just"
a point-and-click game). It is necessary to remind that not every action will lead to the right path, and often the player has to back track, or achieve more actions to discover the truth.
It has investigative elements, right? About what do we investigate?
This could be a very problematic (self) question, since there could be plot diverging.. but Media
Shuffler likes to be ambiguous, so that you can have your own results (or summaries) that will be compared with the released game, without any "spoiler"! No more chatting now, let's cut to the poin:
The house where Harry recently moved, somewhere in South Wales, has a twisted past. It was built at the beginning of 1700, and for many years it was property of a noble family, which used it as summer residence. Then it was abandoned and refurbished later. The reconstruction, which happened in the mid-twentieth century, is a crucial moment. It was restored by a family that obviously wanted a new home to live in, but it had a secondary aim. They wanted to keep far from the people something as dangerous as hard to believe. And this was hidden for a very long time.
Years later, this danger will lead Harry to study the past of his new house and of the people that once lived there, pushing him towards many risks, overtaken for the sake of his investigation.
In-game, the investigation will not start immediately, but just after some events after which Harry will note down all that he sees and thinks. It's good that the player remembers to check these notes often, as soon as they are updated!
Another "random" question… What are the main characters?
About this, we won't draw much out.All the main characters will be in some way "linked" to Harry, especially as a family connection. Since Harry isn't much "extroverted", the secondary/supporting characters will be important only when we meet them: on the contrary, all the information we obtain from them will be essential and fundamental during all the gameplay.
When are we going to try something?
We are very sorry to disappoint you all, but until the end of this year we can't release anything. From 2015 things will change, and we already have a little idea about a playable demo release date! We'll be active often on the social networks, where we'll show you something good like concepts and artworks!

We just began working on a teaser, which will give you also an idea on how the in game cut-scenes will look like!
Before saying goodbye..
We'd love to show you the first completed texture for the game.. a beautiful parquet!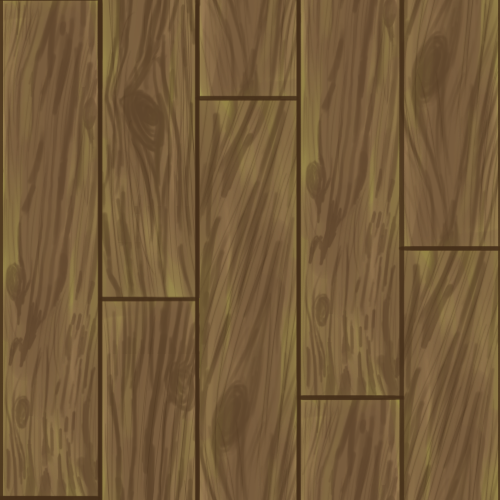 We obviously have tons of other resources, but they're all currently work-in-progress!
The next news we'll share with you all, will be a lot more graphical!
And that's all for now.. for any doubt or question, write us here, and we'll be pleased to answer you as fast as we can!
You can also find us on these social networks:
Soon we'll also move on Instagram and YouTube!
Thanks for reading this.. and if you like the project.. support us and share it!