Overview
It is my pleasure to announce the revamped Alpha Centauri and the partially complete Tau Ceti systems are bug free! I have taken a serious look at older editions of the mod (remember this new mod is in no way related to the old one data file wise) and some of its issues.
Poor lighting/bland skyboxes.
Unrealistic system scales.
So, I am addressing these.
Lighting/Skyboxes
The generic starry skybox is very realistic, but it makes the entire system so boring its almost painful. So, by using some of the tamer Freelancer skyboxes, I have added some color to the mod. For example, this is a screenshot from the Tau Ceti system: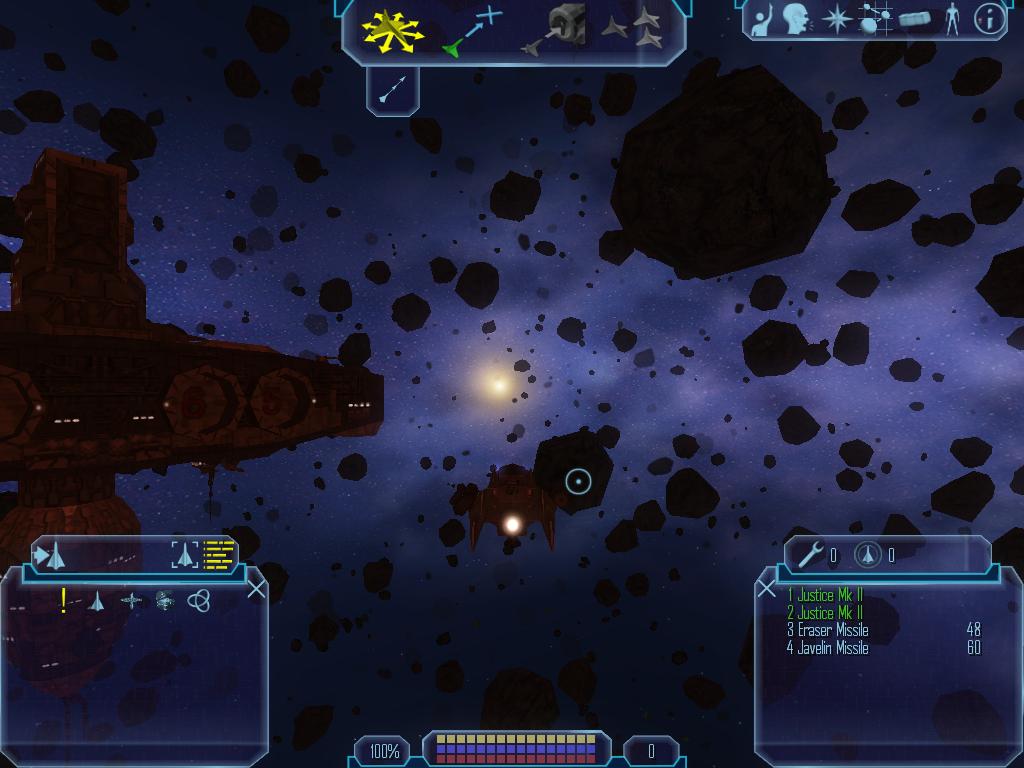 Cool? The glow effect added using the Itano Circus series DLL makes the system absolutely stunning in-game. The only issue is it has a tendency to render random triangles when first entering the system, which clear up after a second or two.
The Alpha Centauri system also has such an effect. The great thing about Centauri, however, is that it feels plain and empty, because it is. Space is huge, and the only spots of activity are near major infrastructures. The rest of it is empty with the occasional NPC passing by.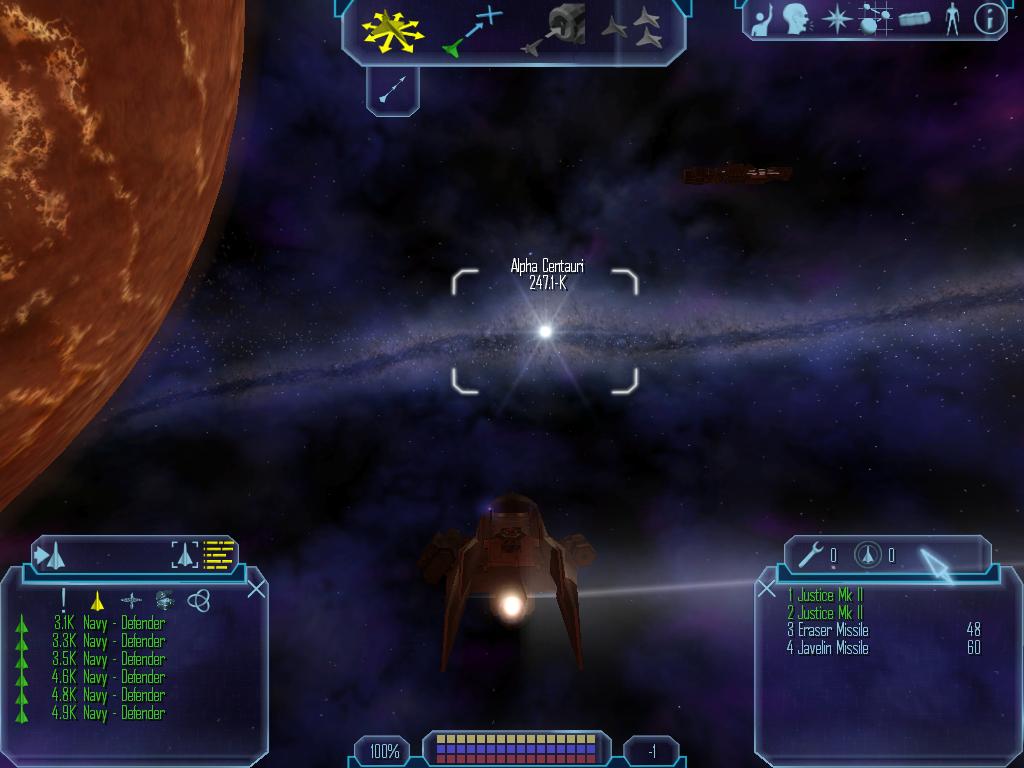 Unrealistic Scales
Scale is very important in space. In that image above, you are about 180k from the star. A normal freelancer map is only about 200k across, and in that image you are only 2 grids away from the star! My new systems are about 2000k across, and it allows for a lot of cool possibilities.
For example, in A. Centauri, the star Proxima Centauri is also on the map...in the upper right corner. You can go there, it's a 2 minute trip (cruise speeds were greatly enhanced to make navigation viable), and you can get so far from A. Centauri that it seems to vanish because it has dimmed so much.
The beauty of this is that you can feel the vastness of space. It also adds some excellent exploration possibilities: mini-systems.
A "mini system" in my mod is a patch of a solar system, typically towards the edge, that the lawfuls may not even patrol (or even know about), and are totally run by unlawfuls. This presents some amazing possibilities for exploration and trading, and (in multiplayer) roleplay. Venture away from the colonized infrastructure of the system and you can discover a lot of stuff.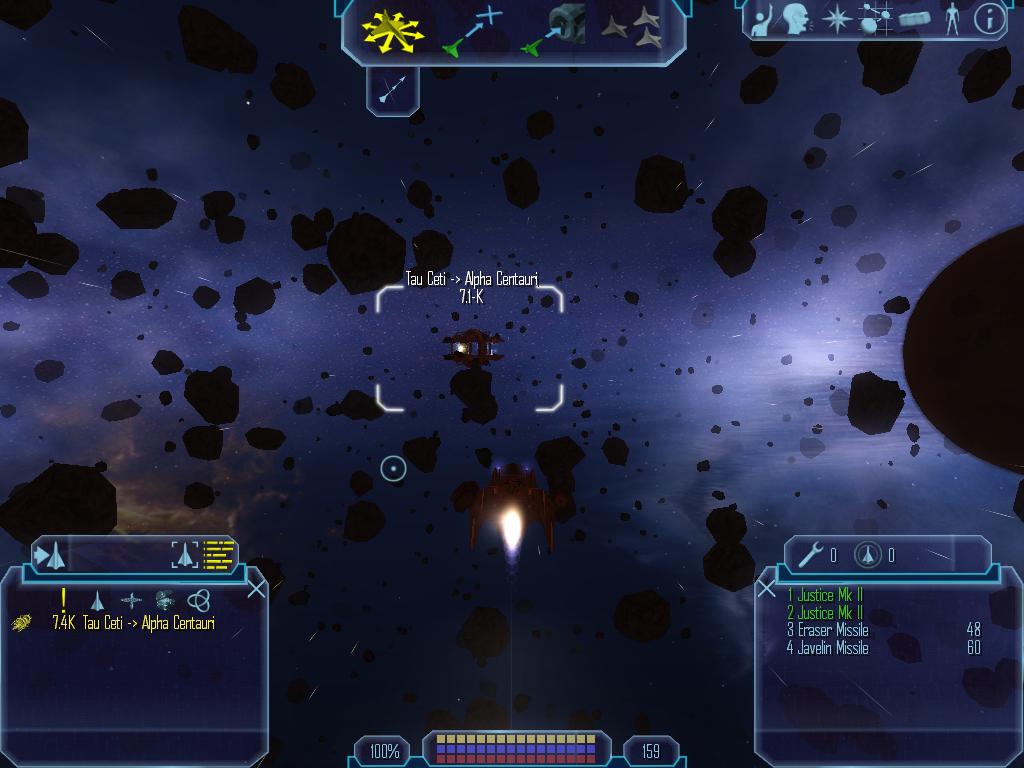 Pushing the Envelope
I am adapting GreenDuck to work with the new OLG systems. GreenDuck will be able to do some amazing new things instance wise with all this space (Imagine hunting for a little jumphole in a massive area of space).
I am also trying to integrate the 88Flak Multiplayer Wingman Mod into OLG, that way you could buy wingmen and have some fun with that. It's a lot more important to have them in this version of OLG because, since space is so big, lawfuls are not guaranteed to be everywhere you are.