Introduction
Since the last 2 public alphas, I have made some substantial changes to the graphics and game mechanics of OLG. I talked to the owners of the Itano Circuis and HD Texture projects and got permission to merge their stuff into OLG.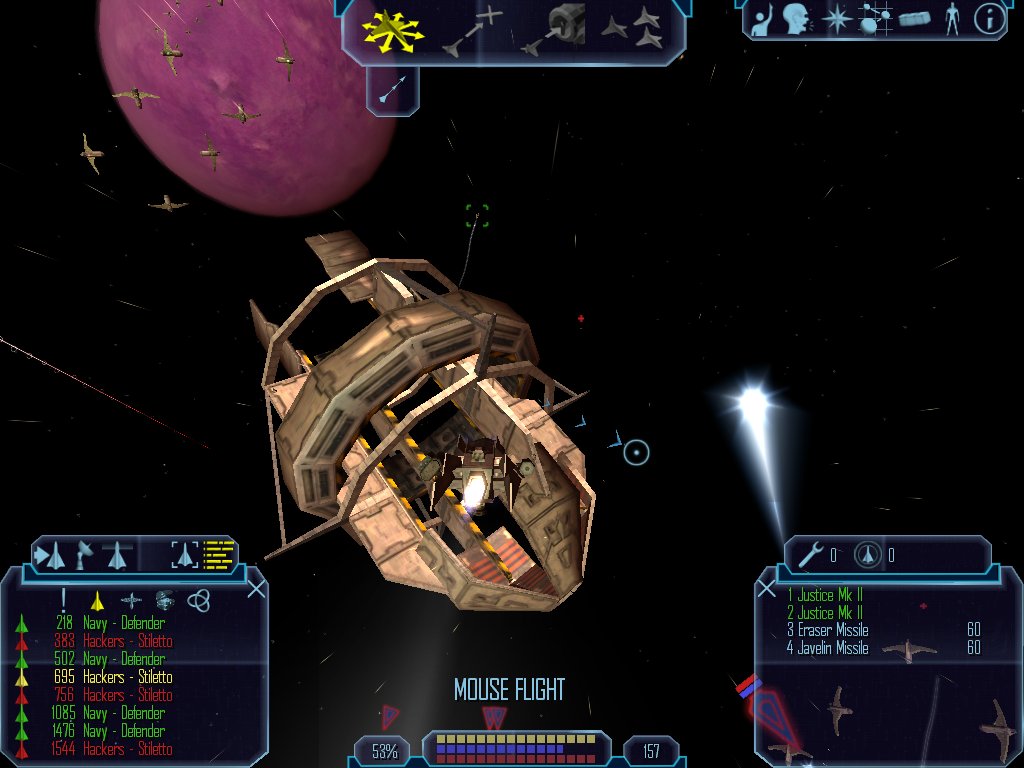 Addition 1: Itano Circuis ( Moddb.com )
For those of you who don't know, IC is one of the most fun combat mods of all time. Basically, it gets rid of bots and bats and equipment levels (you can put any gun on any ship). Then it makes it so every ship has only 2 gun points and 2 missile points.
It also increases shield recharge rate. So, I got permission to use this in OLG. The result is the most dynamic and expanded pvp/pve experience ever!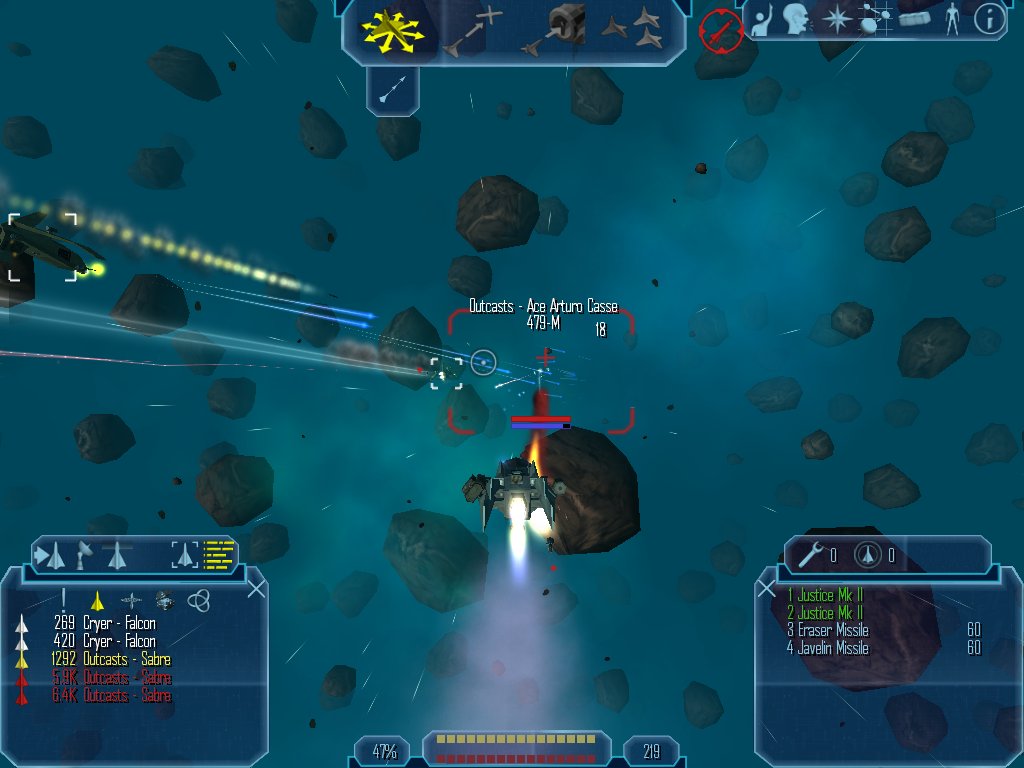 You will actually see stalemate fights between 2 groups where neither can break the other. You will see small fighters actually standing a chance against big ones. It should make PVP very interesting, especially since no cap ships will be added.
I have also improved on IC. IC normally has a DLL missing error where a directx dll is not found. I added it to the EXE folder so it works out of the box instead of the player having to add it.
Addition 2: HD Graphics ( Moddb.com )
This texture pack makes all the ships, stations, and planets HD. It simply adds a higher quality texture in place of the old one. Benefits include smoother graphics, more detailed planets/stations, and when you get close to a planet it doesn't pixelate.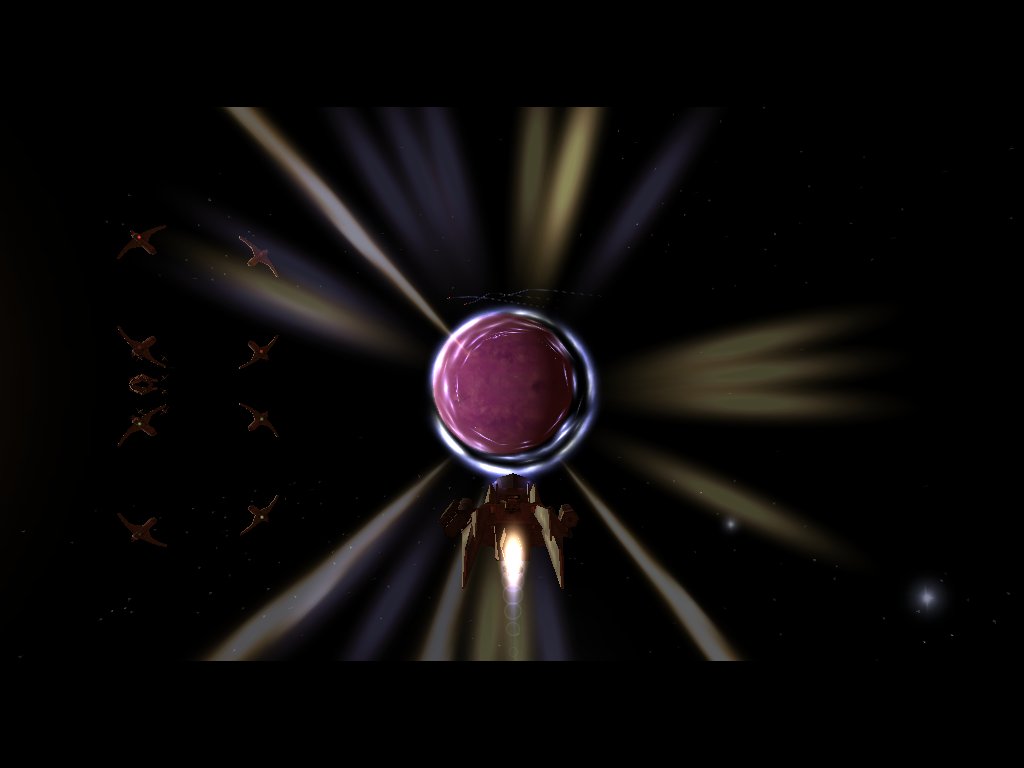 The most noticeable change is in the rocky planets. They have immense surface detail now compared to before. Gas planets also have fine surface details, for a good example fly on over to Tau Ceti.
Server Choice
I have decided to use IONCROSS as the server because it seems more stable than FL Hook. It also offers a comprehensive way to manage cheaters (there is going to be a 500,000 credit fine and you will be sent to a station inside a mine field) as well as edit character files (for testing).
Also, OLG now has integrated global server fix support.
Update: Capturing Systems
As you know, OLG is going to be a pvp oriented clan conquest mod. There needs to be a way to capture a system. Well, I am looking at three ideas.
Ship Losses: If you die, you respawn at the station in a startracker. It means you lost your ship and will have to pay real money for it. This means that taking a system is as simple as making it too expensive for your enemy to hold it.
Killboard: Kills and Losses could be logged and analyzed. I could pick the clan with the most kills in that system as winner.
Commodity: My personal favorite, a commodity is made for each system such as tau ceti sov points or mu arae sov points. Special destroyable depots will be placed that drop these and the clan with the most at the end of the week or whatever wins. I could write a program to scan character files to do the math for me.
I will pick one of those, just one. I'm leaning strongly towards option 3 simply for ease of implementation.
Testers
If you tested any version of OLG Alpha, please send your comments to me.