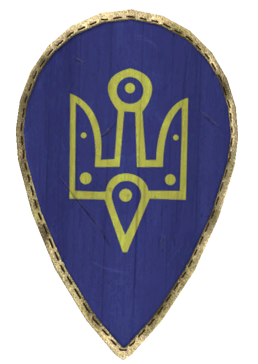 ---
This completely optional, 100% compatible fix corrects the class names of the Rus faction by using proper early Old East Slavic forms. In addition, the font has been tweaked slightly to improve the appearance of the special characters needed for these Old East Slavic names. A couple of unrelated in-game strings have also been corrected.

Changelog:
- Replaced the Modern Russian faction and class names with proper Old East Slavic names:
* Rus > Rusĭ
* Strelec > Strělĭtsĭ
* Druzhinnik > Otrokŭ
* Boyarin > Bolyarinŭ
- Tweaked the font to make some special characters look better (Poor Smiley)
- Corrected "Val-és-Dunes" map name to the Old French form "Vallesdunes"
- Renamed "Count's horse" to "Chevalz del barun"
Installation instructions:
Unpack the RAR file into your root Vikingr folder, or manually place each individual file in the appropriate folder.
For more info, keep an eye on this thread: Forums.taleworlds.com