I released an update for Oh Shoot! over at Kongregate!
I've been gathering players statistics and feedback, which is invaluable to improve the game before its release on the App Store. As things are now, it'll probably be released at the beginning of May instead of the end of April.
What's new?
Larger critters now have additional explosion effects. There's a fast explosion ring and some blue particles. Tough to get a nice screenshot of it, you have to see it in motion. I made a little artistic impression of it to use for the indieDB news preview image.
The cannons now whine and burn a little whenever they get hit. This should help you become aware of a cannon being hit.
Changed the health bars so they're less distracting and easier to see how much health you have left. The particles now stay put and only pulsate a little.
I've included a link (question mark) in the game menu to a documentation webpage. There I describe what the buttons do, as well as the enemies and such. I'm still working on it.
The animated background has become brighter, because you couldn't really see it on iOS devices when in a bright area. If you don't like it, the background can be switched off with a toggle button in the menu.
Various performance tweaks. 1st gen iOS devices will now feature the animated background. Also, I will no longer enable iADs on iPhone 3Gs, because framerate suffers too much when ads are fetched.
I decided to add music to the game, which I'm very enthusiastic about! It's not done yet, which is the primary reason why the release will probably be pushed into May.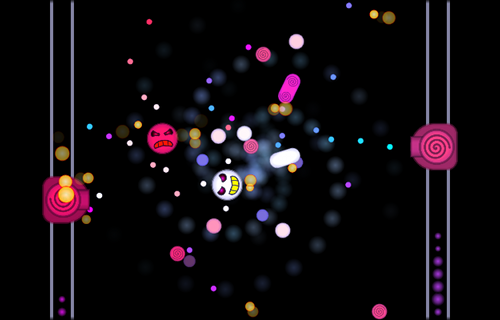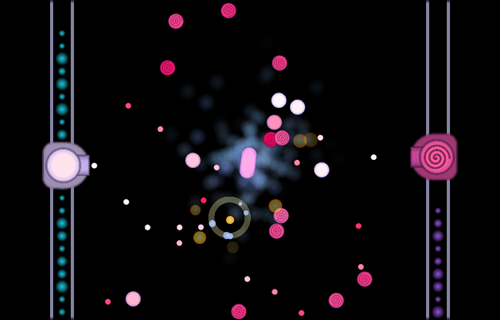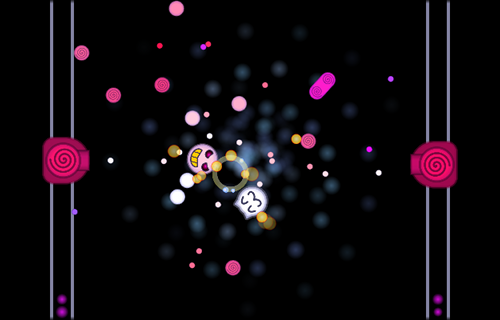 Now go shoot stuff! I'd really appreciate it if you could give some feedback too!