Alpha version 0.5 of the dual cannon arcade shooter Oh Shoot! has just been released! That's dual cannon, not dual stick, though I might add support for a dual stick controller at some point.
What's new?
The game now features a dynamic background. It generates and blends between spirals, starfields, and cloudlike things. The idea is that it's easy to distinguish between the background and what really matters, while also being a little distracting.
The menu graphics have been updated to match the improved in-game graphics. Looks a lot better now!
There's now a level indicator that pops up whenever you've passed a level threshold, which is every 45 seconds. It also displays the chosen difficulty.
High scores have been added, though they aren't stored yet.
Screenshots!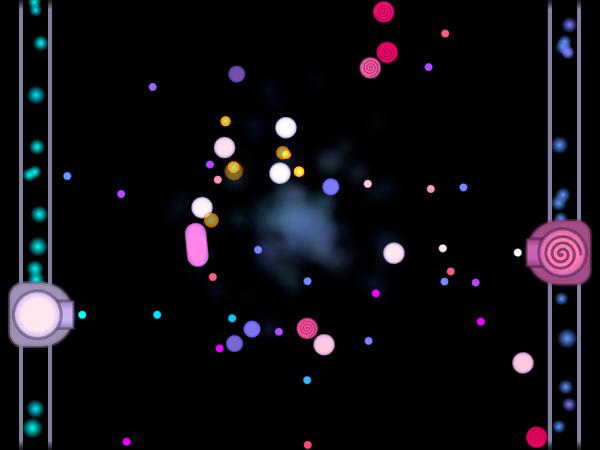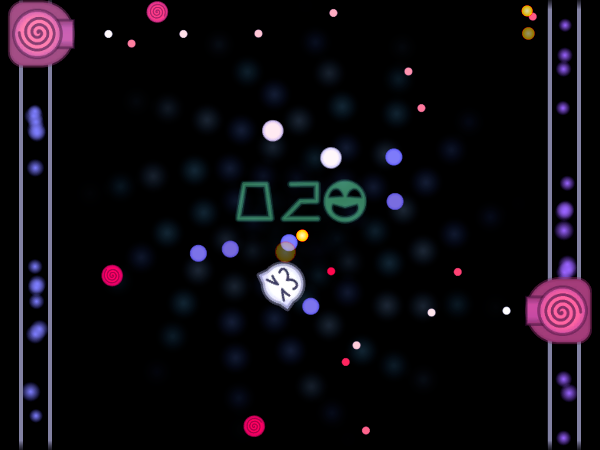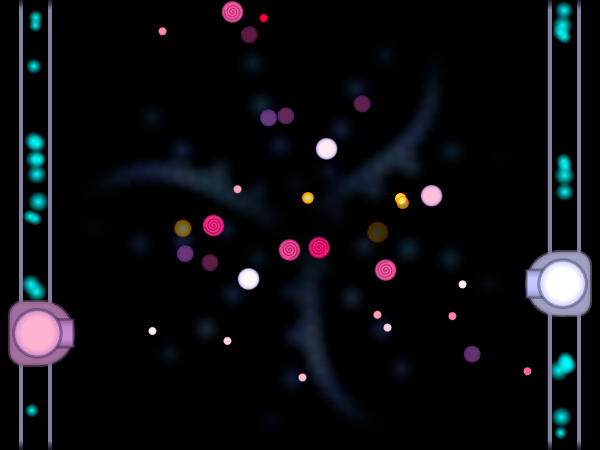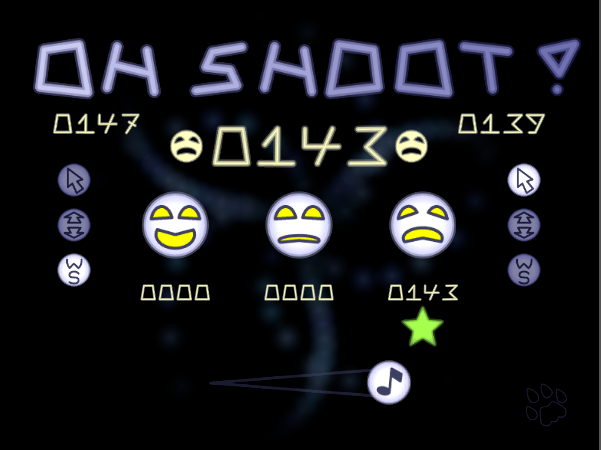 If you have the Unity plugin, you can play the alpha directly on the game's indieDB or modDB page, or on my own site.