Of Guards and Thieves - Update r.80.9 - Vote Mode/Map System, Zombie Rebalance, FIX, US Dedicated Servers improvements and more!

Hi guys,
Update r.80.9 is now available!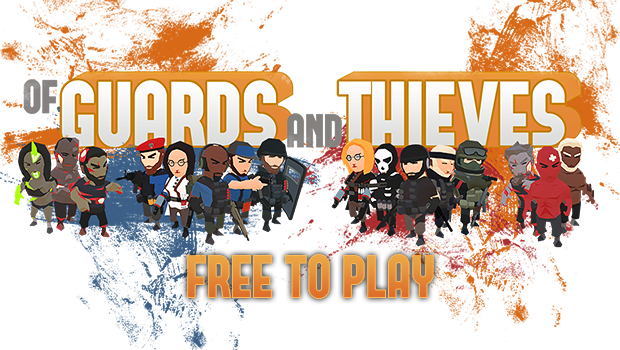 OGAT r.80.9 changelog
- Generic Hints added during Map Loading Screen
- FIX: Desynched Goal Message in GaT
- FIX: Voting system, server does not stop anymore when 0 votes.
- FIX: Kill/death + Damage Taken/Deal wrong count and No Exp gain
- Dedicated server automated monitoring system updated with automatic restart with in-game advice
- FIX: rare position desynch reduces
- US Dedicated Servers
OGAT r.80.7 changelog
- NETCODE FIX: Wrong players position synch
- CTF FIX: Flag position desynch
- FIX BOMB DEFUSAL: Bomb cannot pickup problems on Dedicated Server
- BUG - Soccer Ball random spawn on normal Maps/Gamemode
- CTF BUG: Wrong Flag pickup
- BUG DE: Bomb do not explodes randmly on Dedicated Servers
- Reworked Voting System for Gamemodes/Maps
- FIX End Game screen: disconnected players no longer visible
OGAT r.80.5 changelog
- FIX: Limited modes/maps selection on F2P hosting
- Voting time changed to 20 seconds for each phase
- FIX: Vote PopUp between games no longer appears
- FIX: Vote PopUp during game-result phase no longer appears
- Vote System: Added extra timer control in case of a tie during voting
- FIX Bomb Defusal: Invisible planted bomb
OGAT r.80.4 changelog
- Vote Mode/Map system for Dedicated Server
- Vote Mode/Map system for Client
- FIX Bomb Defusal: Bomb now explode correctly on dedicated server
- FIX Bomb Defusal: Bomb pick-up now works correctly
- Zombie Rush - Removed Level limitation for "Tank" class
- Zombie classes rebalance
Vote Mode/Map System
Voting system for Modes and Maps is available both for Dedicated Server and Client Hosted servers.

Voting System for Dedicated Servers.
Voting System start automatically once server reach the minimum number of players (Usually 4 players).
*Dedicated server with Voting System ON are named as "Free Vote Modes/Maps"


The first voting phase allow to vote for Gamemodes and it last for 10 seconds.
In case of a tie additional time is granted and players can move their vote.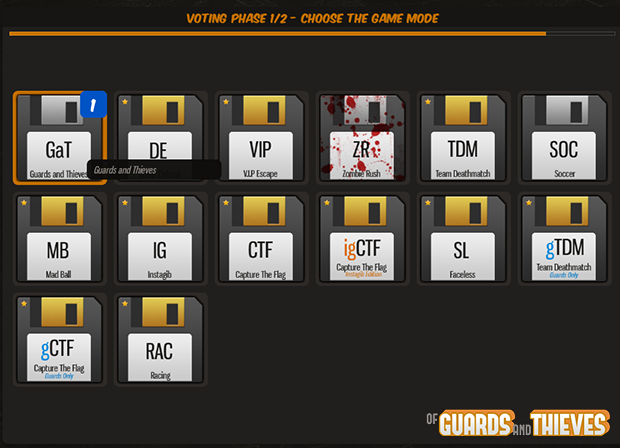 The second voting phase allow to vote for Maps and it works the same way.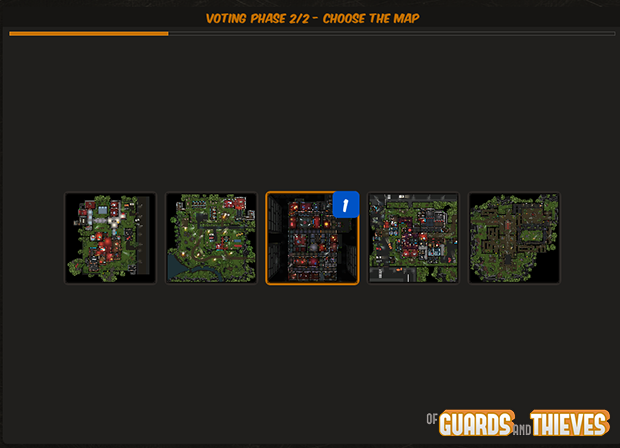 Voting System for Client Hosted servers.
In this case the Vote System is optional and the admin can manually trigger it whenever he want and how many times feel necessary,
by using the dedicated "START VOTING" button.
Voting phase follow the same rules explained above.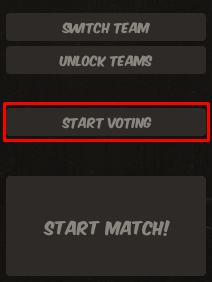 Zombie Classes Rebalance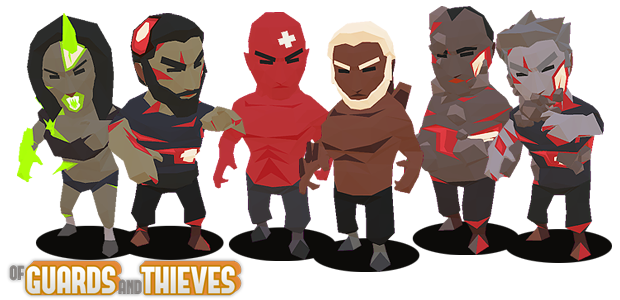 - Runner HP changes (45 to 55)
- Tank HP changes (140 to 150)
- Acid HP changes (60 to 70)
- Smoker HP changes (70 to 80)
- Fat HP changes (110 to 130)
- Fat Speed changes (4.0 to 4.2)
- Meat HP changes (55 to 76)
For any questions feel free to contact us on our official Discord Server or Community Forum.

DISCORD Official Server



Official Discord server is now available!
If you want to invite other players please use this link → Discord.gg
*Discord is available as Browser application and Standalone client for Win/Mac/Linux iOS and Android.
Check here to download the client - Discordapp.com


Official Community Forum → Subvertgames.com
Development roadmap board on Trello

OGAT Development roadmap is now available on Trello board.

HERE THE BOARD → Trello.com

Other helpful links:
Here the updates/changelog list: "Previous updates/changelog list"
Here the updates full articles list: "Full Updates Articles List"
Here the Actual game content list,
- "Actual game content list (Steam Forum)"
- "Actual game content list (Community Forum)"