Of Guards and Thieves 64.0 Update Overview

Hi guys,
Update 64 is available from October 30!
Here's the complete changelog for 64.0 update:
New Gamemode: Faceless (SL) - Horror Fun gamemode
Maximum number of lives is now configurable in server settings
New Avatar: Faceless one, Human, Halloween pumpkin
New game Main Menu
New damage system (vfx feedback) v.1
Scene loading improvements and Fix
Halloween decorations
BugFix: Character outline disappear in spectator mode
BugFix: No more button interaction when the 3 seconds countdown started
New Gamemode: Faceless (SL)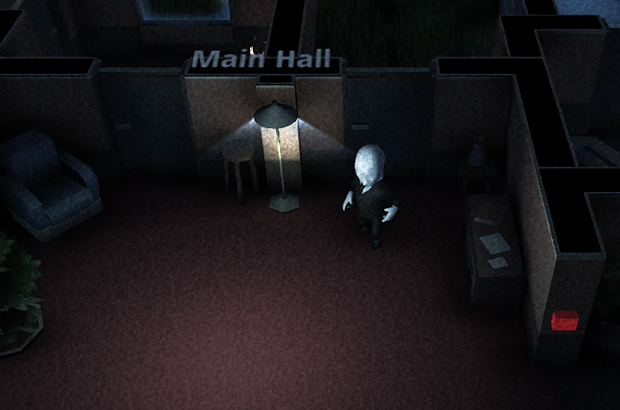 In this new gamemode Humans have to find 4 notes around the map within 5 minutes, without being killed by the Faceless.
Faceless is a very dangerous enemy, can become invisible and suddenly appear behind you.
If you look them in the face too long, you will be wounded to death, be careful and run to survive!
Faceless have to kill the humans before they can pick up the 4 notes.
If time runs out humans lose.
Objectives and rules
Human team:
Collect 4 notes before time runs out.
Faceless team:
Kill all the humans before time runs out.
HINT:
To collect Notes press the E key when you are close enough.
Notes are placed randomly in each game, so you should check carefully for them in order to win the game.
Every Player have different sheets position, everyone has to play for themselves.
Some times sheets are not easy to spot, make sure to check carefully.
Check all libraries and shelves!
Humans do not have weapons to defend themselves, they have only one flashlight, so Faceless can not 'be killed in any way.
When you meet a Faceless, RUN AWAY!!!
Faceless can turn invisibility on/off with the Right Mouse Button.
Faceless can use invisibility only when it is illuminated.
Faceless can not cause damage or fear when it is invisible.
Balance suggestion: use 4:1 team ratio (4 Humans : 1 Faceless)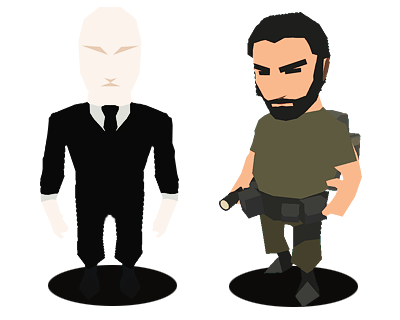 Faceless One
Health: 75
Base max speed: 3.0 (double when invisible)
-Scream attack
-Invisibility ability
Invisiility Ability
The Faceless one has the ability to become invisible.
Use the right mouse button to switch invisibility On/Off and keep in mind, when it is invisible can not 'cause harm to humans.
Humans
HP: 60
Base max speed: 4.4
-Flashlight
New Avatar
Here the list of the new available Avatar:
- Faceless One
- Human
- Halloween pumpkin

Halloween decorations
Just as the title, decorations!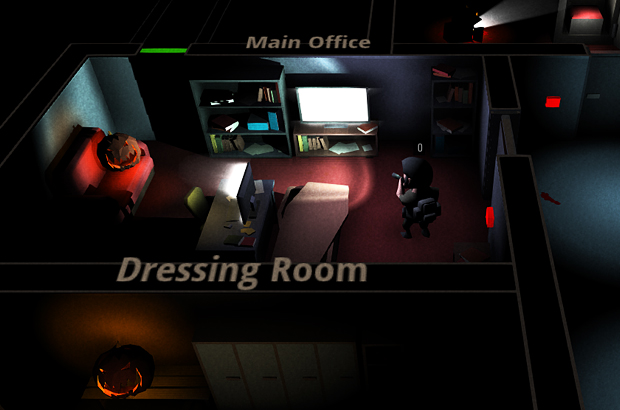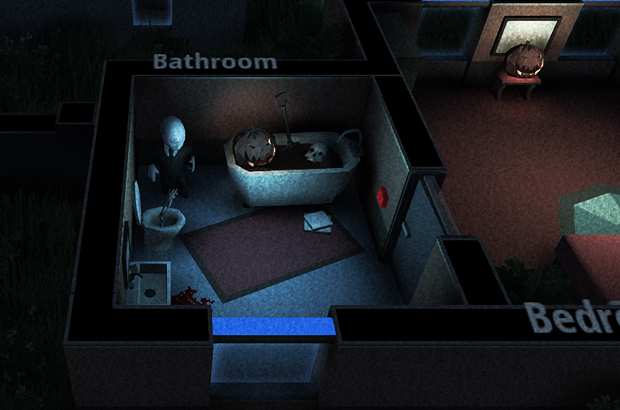 Limited lives system
Server Admin can now set the number of lives available on each game.
This option is not available in certain gamemodes.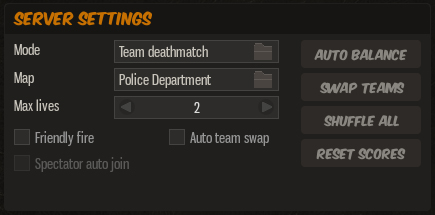 Damage Feedback system v.1
VFX damage feedback improvements:
- Camera shake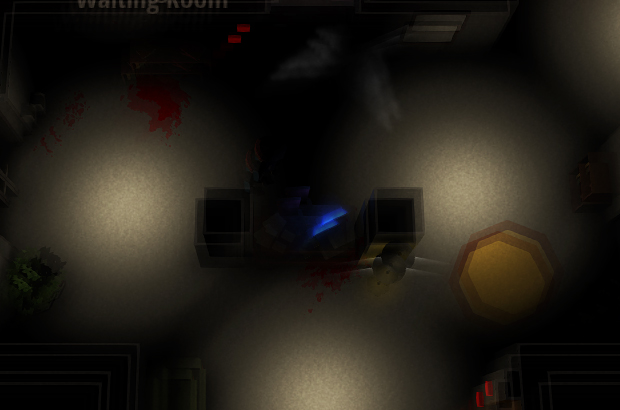 Scene loading improvements and Fix
Scene loading system has been rewritten, that change brings several collateral bug fix and general improvements.
Again, thanks all for the support and see you in game!

..or Play directly on your web browser on Kongregate. and Join our Forum to take part in the development!