Of Guards and Thieves -Steam Cards, Multilanguage support, Reddit and Founder's Army DLC!

Hi guys! We are happy to announce some new collateral content and improvements,
STEAM CARDS: Now OGAT supports Steam Cards
Languages support: Now OGAT supports 14 new languages
Official Reddit page
Ogat Update r.86
Founder's Army Pack DLC announcement


Steam Cards, Steam Badges, Steam emoticons and Steam profile Backgrounds.

Now OGAT support Steam Cards and related content,
x15 Steam Trading Cards + 15 Foil edition
x5 Steam Badges
x4 Profile Backgrounds
x5 emoticons

Steam Cards list:
Steamcommunity.com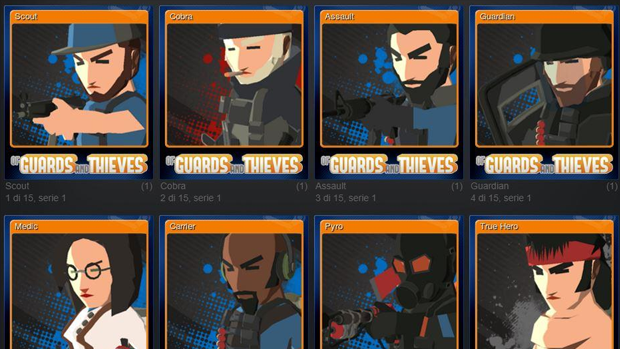 For more information about Steam Cards system please take a look here:
Steamcommunity.com
Steamcommunity.com
In-game multilanguage in-game support v.1

OGAT now supports 14 new languages and more languages will be added later.
Bulgarian
German
Spanish
French
Croatian
Italian
Japanese
Latvian
Polish
Brasilian Portuguese
Serbian
Russian
Swedish
Turkish
Official OGAT Reddit page

We're now on Reddit, use it to propose your ideas, report problems, give suggestions or request help in a more structured way than you can do on Discord.
Reddit.com
Enjoy and don't forget to subscribe !

OGAT Update r.86

Update r.86 is already available for everyone, a more detailed article with all the news will be published soon!
Founder's Army Pack DLC Official Announcement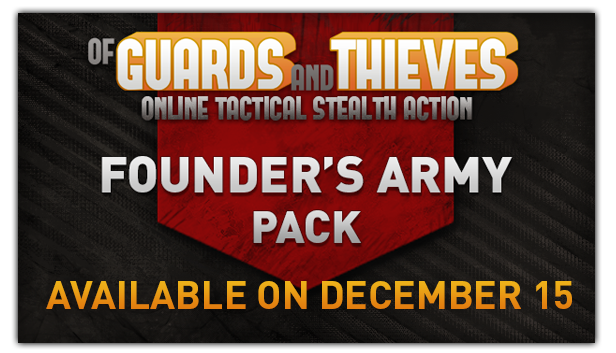 As some of you have already seen, a new DLC will be released on December 15.
About Founder's Army Pack
Check the DLC page here -> Store.steampowered.com
NOTE: This DLC only contains aesthetic content.
No "Pay to Win" and no kind of gameplay advantage content is included and never will be.

Want to join the Founder's Army? Get the Founder's Army Pack today and unlock an unique
In-Game Badge plus a rich Skins and Avatars Collection instantly!
Content list:
Exclusive Founder's Army Badge
x12 Exclusive Founder's Army Class Skins
x12 Exclusive Founder's Army profile Avatars.
This DLC can only be purchased once per account.
Funders Army content is exclusive and only available for Founder's Army DLC owner.
Content Overview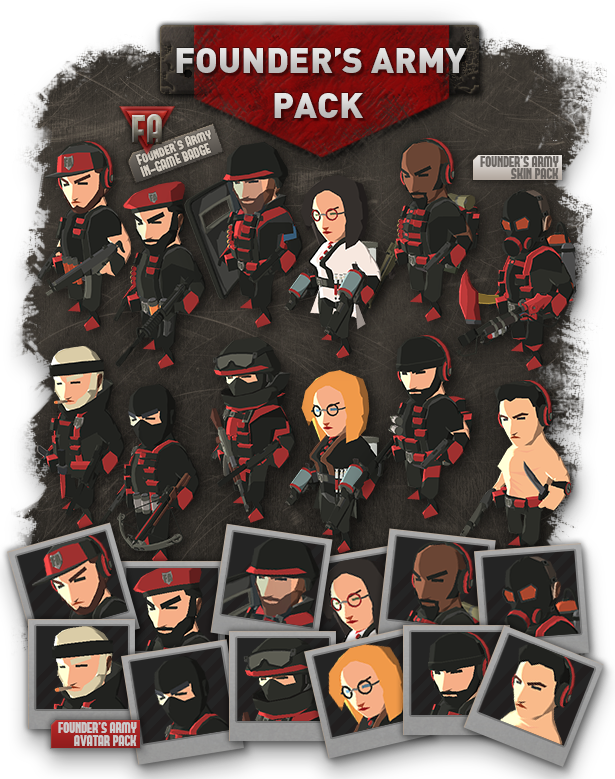 For any questions feel free to contact us on our official Discord Server or Community Forum.
Official Discord server is now available!
If you want to invite other players please use this link → Discord.gg
*Discord is available as Browser application and Standalone client for Win/Mac/Linux iOS and Android.
Check here to download the client - Discordapp.com