OFP Materials enhances the visual fidelity of Operation FlashPoint and Arma: Cold War Assault.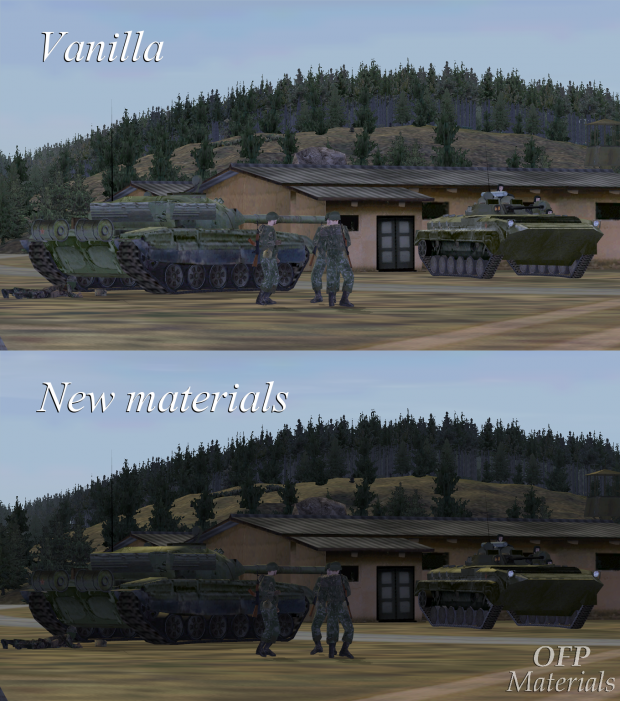 It boosts contrast and provides more vibrant colors by applying a new set of material properties to all the vanilla textures and numerous amounts of user made addons.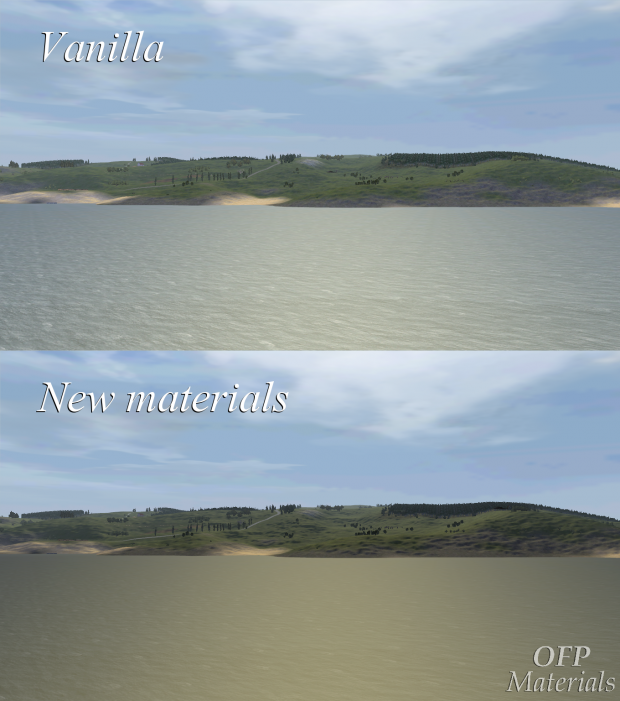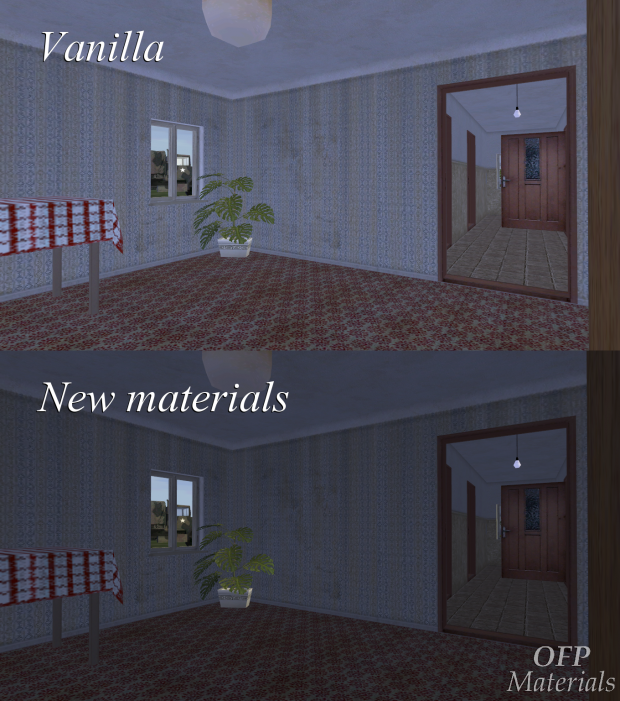 Testimonials
"This addon is a must have to say the least."
ProfTournesol (mod creator)
"Great work! Thanks a lot, the game looks nice and much more realistic!"
Shadow. (addons creator)
"After playing with it for a few minutes now I must say that the world looks more vivid, but it isn't overdone so that the islands lose their bleak and depressing looks that made OFP appeal to me. Well done."
JdB (OFPR.info content manager)

Check the F.A.Q. for any particular question or problem you might have.