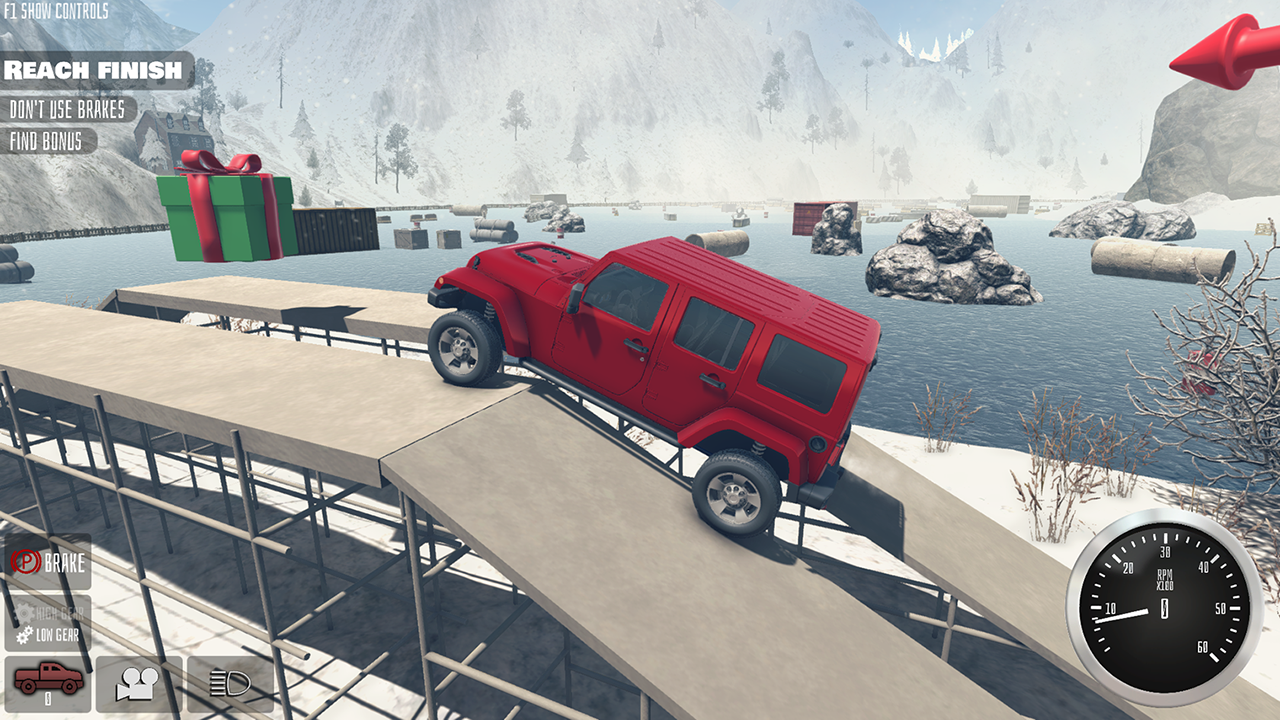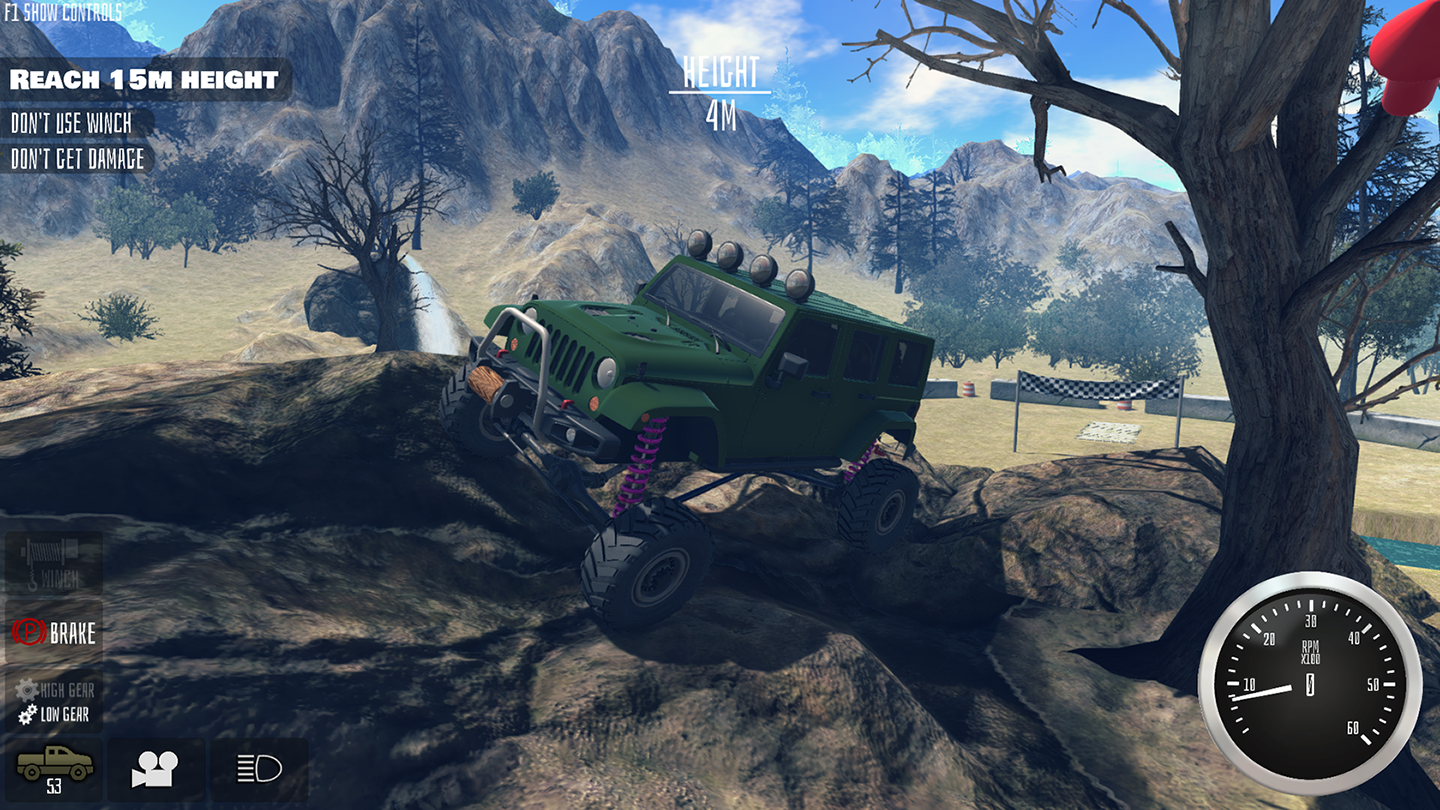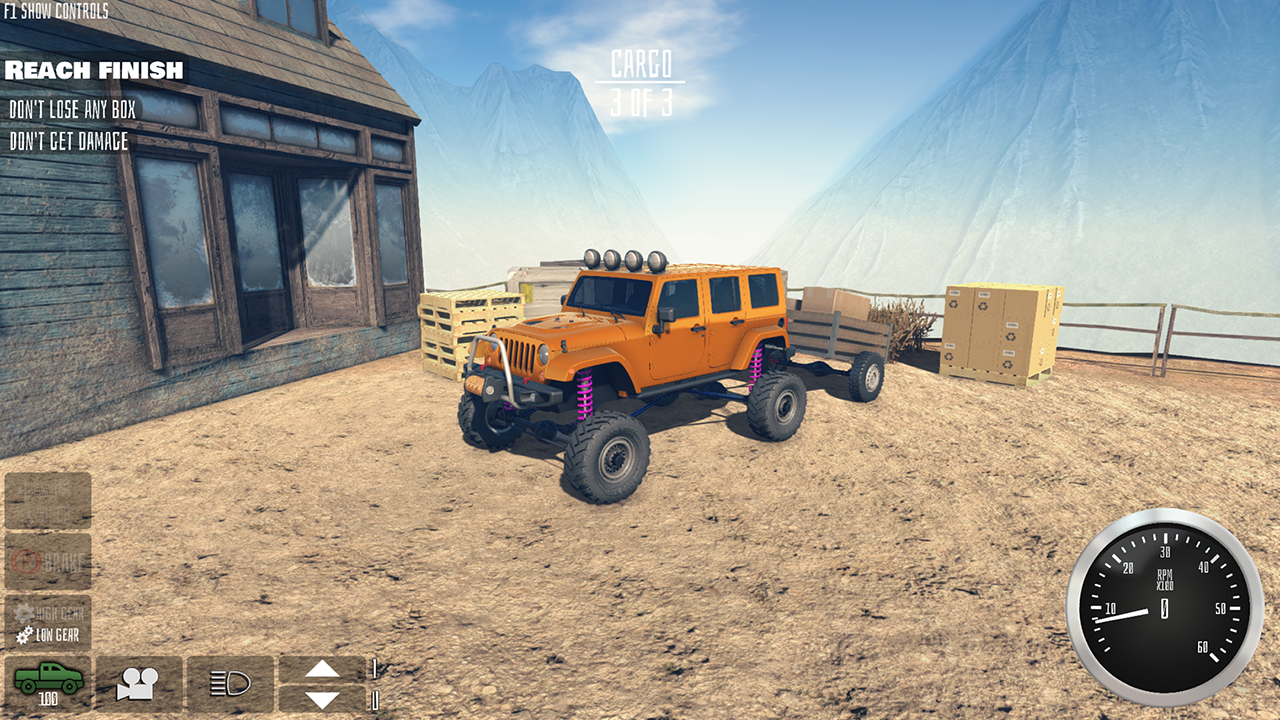 You can play the demo here: DEMO LINK
Please, vote for us in Steam! GREENLIGHT PAGE
Features
Lots of game modes and interesting challenges
Multiplayer. Climb rocks with your friends!
Weekly update with more levels, parts, cars, game modes
Stunning visual effects
Cars customization and tuning
Interactive car addons
Wide car customization
Wheels. Tires influence grip on different ground surfaces like ice, mud, dirt, etc. Choose rims you like and proper tires for kind of surface of the race event. (Tires are not included int demo).
Springs. Make your car higher or lower with different springs. Long-travel springs would increase your chanses to climb the rocks.
Suspension width. The wider suspension, the more stable your car is.
Engine. Climbing high rocks needs a lot of power! Upgrade your engine and provide enough torque for your wheels.
Extra parts. Improve your car's look and make it more practical with interactive extra parts, such as winch, suspension lifter, bumpers, extra lights, spare wheels, and so on.
Of cource, color. Paint it one of bright colors.
Little FAQ
Q: Why does the game look so unfinished?
A: Due to recent bad news Valve broadcasted we decided to post the title right now, but the project grows and gets filled with content really fast.

Q: What game modes will the game support?
A: For now there are 5 game modes. Some of them are climbing rocks, reaching finish on slippery ice with dangerously low health level, checkpoint race, delivering cargo. But we're implementing many new game modes to make this game bring a lot of fun to player. We're improvising, and some levels are having mixed game modes. Also, you'll be able to go through all those challenges online with your friends.

Q: How many cars will there be available?
A: For the moment of release we'll include 6 cars with many custom parts, but we'll update the game often and bring more and more stunning content.