It's finally that time after 4 months and 10 days the Official ZPS "Mappers Remix" competition has reached it's deadline (for the 2nd time after being given an extension). We've received a number of entries and will be going over them this weekend and possibly into the next.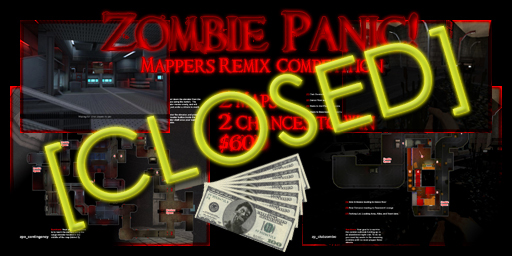 Here's a short recap of our previous entries from last years Level Design competition for those of you who missed it.
We would like to thank all those who participated and will announce the
winners as soon as they've been decided. Good luck to all!
-ZP Development Team