The mod has been pretty quiet lately and I 'm sorry for that. I've been kind of antisocial but I have been working on the mod a ton lately. I finally finished building cc_1 (All I have to do is some optimizations now)
cc_2
cc_2 (A.K.A. The Second Level in the Game, Map #2, The Level After cc_1) is about you finding CUBiS and waking her up on accident much like in Portal 2 waking up GLaDOS. This area takes place in CUBiS's chamber which has had some cooling problems due to the pipes above and the thermostat breaking. However, CUBiS can survive these temperatures.
Here are some pictures from cc_2: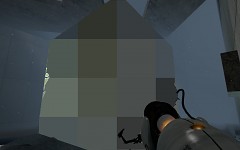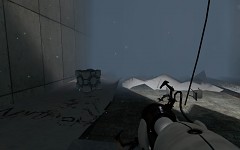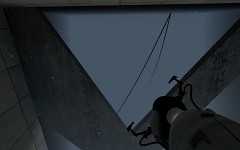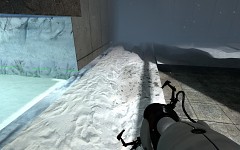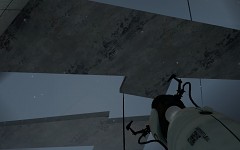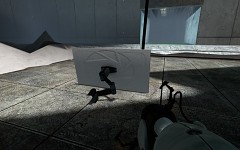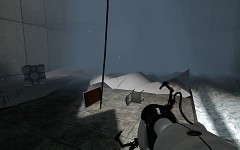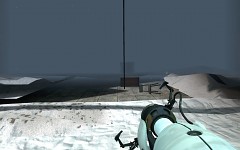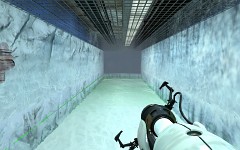 Plus more in this gallery.
Please note that I can't upload a video right now of it since it isn't fully scripted yet. This level also employs env_projectedtextures. env_projectedtextures are a type of lighting in the Source Engine that was used heavily in Portal 2. You can see it in almost every level in Portal 2 and it's most prominently seen when Wheatley is using his flashlight to guide you in the darkened Enrichment Center. It actually debuted in the Orange Box version of the Source Engine. It was used for Gordon Freeman's flashlight in Half-Life 2 to have more realistic shadows. It is very grainy in the Orange Box as seen in some of the images above in the large room, but it works well to light objects realistically and will be used a lot in cc_2.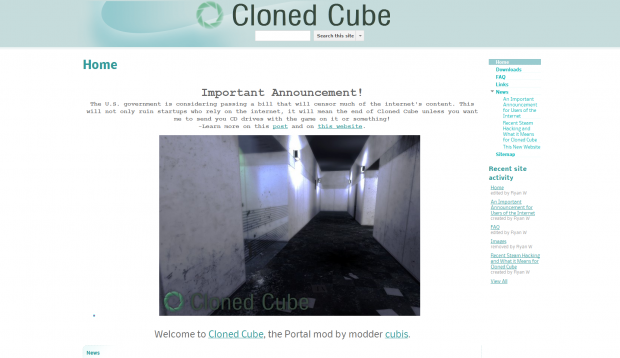 So, over the past few weeks, I have been building a website on Google Sites for Cloned Cube. It serves as not a replacement of the current website, but an extension of it allowing more freedom and more news articles that don't have to be checked. I'm never abandoning ModDB so don't worry.
You can visit it by clicking on the link in the header of this section.
-cubis