Hello everyone!
This will be a small update featuring our new Companions Page, a Skectchfab preview of the ARS Shotgun, and a concept image of combat knives.
Our new official website has been updated with a new Companions Page, thanks to Panda. There you will find a brief insight into various companions the player will encounter during their play-through of INT. Available companions for each play-through will be randomly determined to provide a different experience every time. The player's choice on who to adventure with will have lasting impacts on the story, as well as decision choices. Currently we have Wes Faktor and Rhett Lescure, both intriguing individuals, more companions will be revealed as we continue to develop the story. Find out about them here.
---
3D assets for the game continues to be developed. Here we would like to share with you a Sketchfab preview of the ARS Shotgun, modelled by Matt. Simple in design yet effective at what they do, shotguns are known for their stopping power at close ranges. A perfect tool for home defence in dire times.
---
For those who like to get very up-close and personal in conflict resolution, we present you the Combat Knives. From tactical blades, to shanks, to bowies, combat knives are indispensable in CQC situations. Concealable and deadly in skilled hands, each category of knives also comes with unique perks to enhance close quarter deadliness; they are also silent, which aids stealth take-down whenever needed.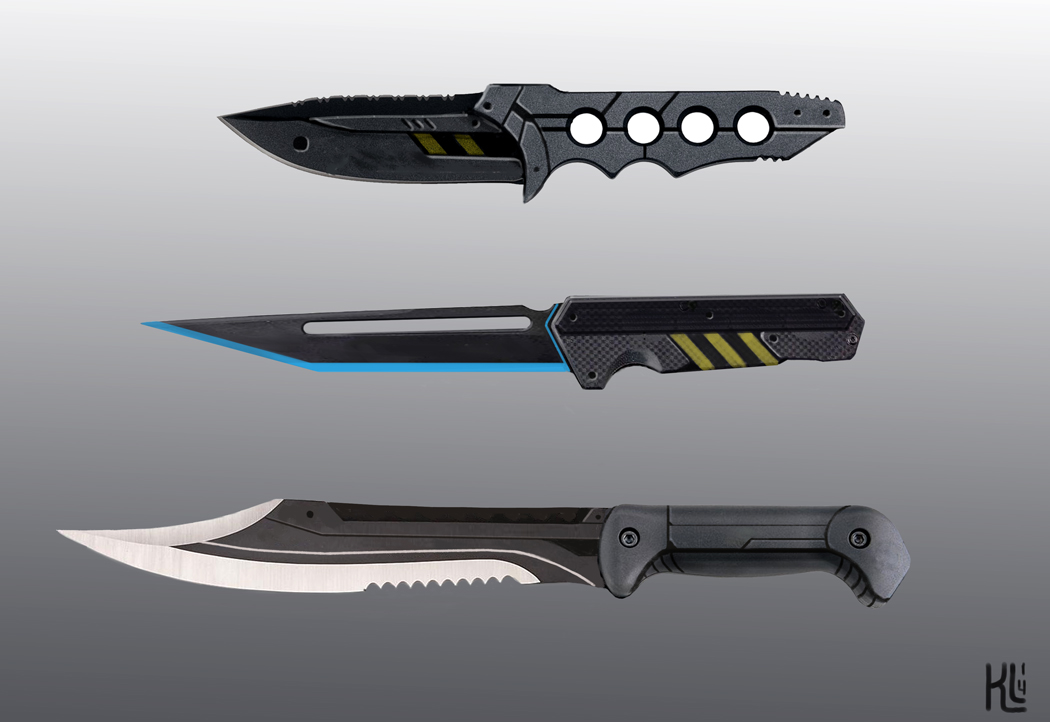 We thank you for your time and hope you have enjoyed this update!
Upcoming!
Our Comic Issue #1 is receiving it final polishes, expect to see that very soon.
Also we have begun internal testing of the playable demo. Once we are happy with it, it will be released free of charge for public testing!
Thank You!
INT Team