Many of you may have noticed that some time ago, all of the pictures from Barney's tales were removed from this profile and the name has since been changed to "Guard-Duty". It's been few months now, so It's time to officially confirm the fact that Barney's Tales is dead, and a brand new team has started work on Guard-Duty, the brand new remake of Half-Life: Blue Shift for the Source engine created from scratch.
Guard-Duty is complete recreation of original expansion pack for Half-Life. Jump into the shoes of Barney Calhoun and re-live the Black Mesa accident once again in the glory of Source engine.
Our team has been working on the project since January of 2009. Since then, we have struggled with many problems such a lack of team members, and various organizational problems, which are now solved of course. However, despite the setbacks, we have reached various notable achievements in our overall progress.
We haven't released much media, aside from a teaser picture and Alien Controller concept. Along with this short update, we are releasing another teaser picture, which will hopefully tide you over until our next media update. This is definitely the last teaser picture we'll be releasing, and next time you can expect some much-needed media.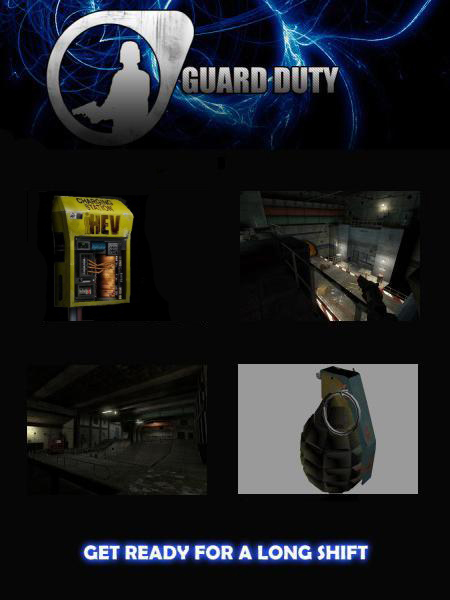 In case you are watching our Twitter profile, you've definitely noticed a few hints about a surprise we are preparing for you, and I think this is the right opportunity to reveal it. The fact that Blue Shift was too short forced us to think about expanding the game bit more and add some fresh gameplay elements into it. After discussing the idea of expanding the game for a long while we finally came up with a solution: Guard-Duty will include two extra chapters!
We can't tell you much about the first one, but you will probably be pleased to hear that our team has decided to add as small bonus: A re-make of "Uplink," the Half-Life demo. There have been several unsuccessful attempts to recreate this mission on the Source engine, but the good news for us is that we are not starting the project from scratch; we have some old files (including maps) from Uplink: Source available for our team and even one member from the old project to help us out.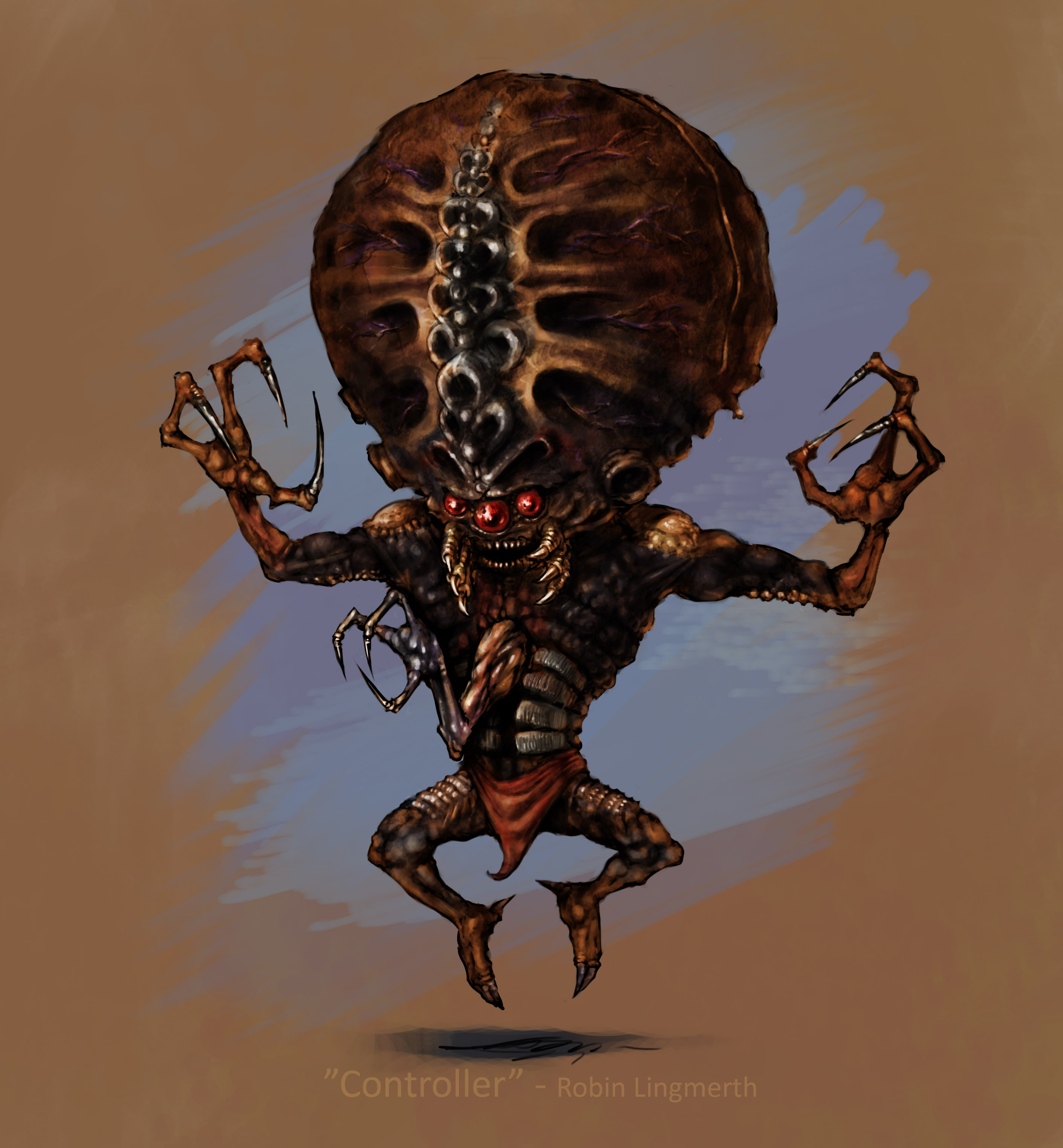 As for multiplayer is concerned, our primary goals are focused the singleplayer experience, but multiplayer options aren't out of the picture yet, so we will update you when the time comes.
We hope you will support our project through the course of its development and even after it's release. In the upcoming small update, we would like to launch our forums (unfortunately, website may not be ready) and of course, reveal something more about the project, so stay tuned!
On a final note, we are seeking some talent to help us out. We are lacking talented texture artists, who can create some nice environmental and/or model textures. We are also in need of several concept artists, who can do some character and environmental artwork.
As for other positions, slots for level designers are nearly full, so if you want to help us, hurry up! Same goes for the modeling department, where we are accepting experienced modelers who can build more than small props and preferably have the ability to texture the models as well.
That's all for now. We will gladly answer all your questions here at Moddb. Additionally, please don't hesitate to send your questions or applications via E-mail directly to the mod leader at MR.sugar@seznam.cz
Thank you for reading, wish us best of luck in the future and stay tuned!