Official Launch
Finally Lords of Xulima will be released officially this Friday, on the 14th of November. On Friday it will be available with the game, the Talisman of Golot, the Deluxe Edition, German language and MAC OSX version. The Linux one will be ready in two weeks.We have been in Early Access stage for about three months now and have made many improvements to the game. Now it is much better than ever thanks to the awesome feedback of our community. Thank you very much to all that have collaborated in the final development stage of LoX.
New Features!
To give you thanks, we have added some new cool features to the game in version 0.18 that perhaps were the most wanted by the community.
Quick Bar buttons in Combat
Every character has now a quick-bar with 8 slots where you can place skills, items for use and items to equip. You can use the quick bar by clicking in the buttons or more easily by pressing their corresponding number.
---

---
Custom Portraits
Now you can add custom portraits to be available when creating new characters. Also you can now change the portrait of a character by clicking on their portrait in the character screen. As soon as you run the 0.18 version you will have a new folder "Portraits" in "Documents\My Games\Lords of Xulima" with a text file with the instructions about how to add them (the format, size, naming...).
---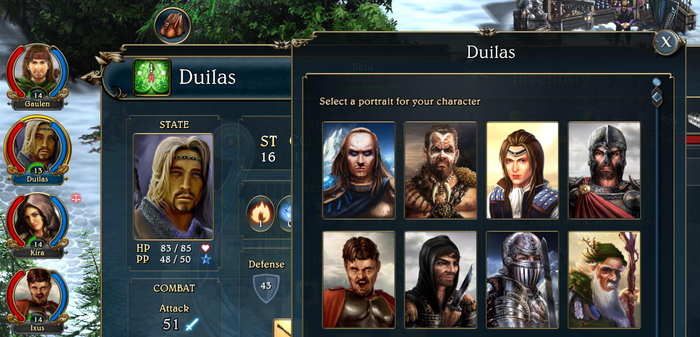 ---
Steam Cloud
Yes, now you can continue your game from any computer you wish. Even the custom portraits are now synchronized in the cloud.
Two new music themes
Our awesome composer Nicolas de Ferran has created two new memorable themes that can be listened to now in the beginning of the adventure: "The Lost Continent" for the Tranquil Coast and Varas-Talak, and "Mist on the Swamps" in Rasmura. Now the Soundtrack has 15 beautiful themes that will be included in the Deluxe Edition with the best quality.
Displaying Encumbrance Values in the Shop
Now, when you examine armor pieces in the inventory or in the shops, it displays the values of the max weight the character can carry, and how it is affected if they equipped that armor piece. A very helpful information for those that want to make the most of your party.
---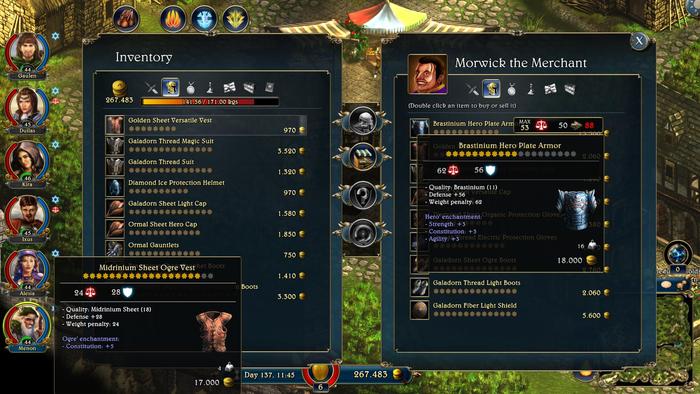 And that's all! See you on Friday!
---
---