Rising Mist has recived a release date:
24 Feb, 2022

We ware able to establish and set a release date for Rising Mist.
Thursday - February 24, 2022.

Until the release date, there will be a few additional devlogs and also in October a Official Game Trailer will be released. So be sure to visit our Steam Page for updates or just Wishlist us.
Also please share this post.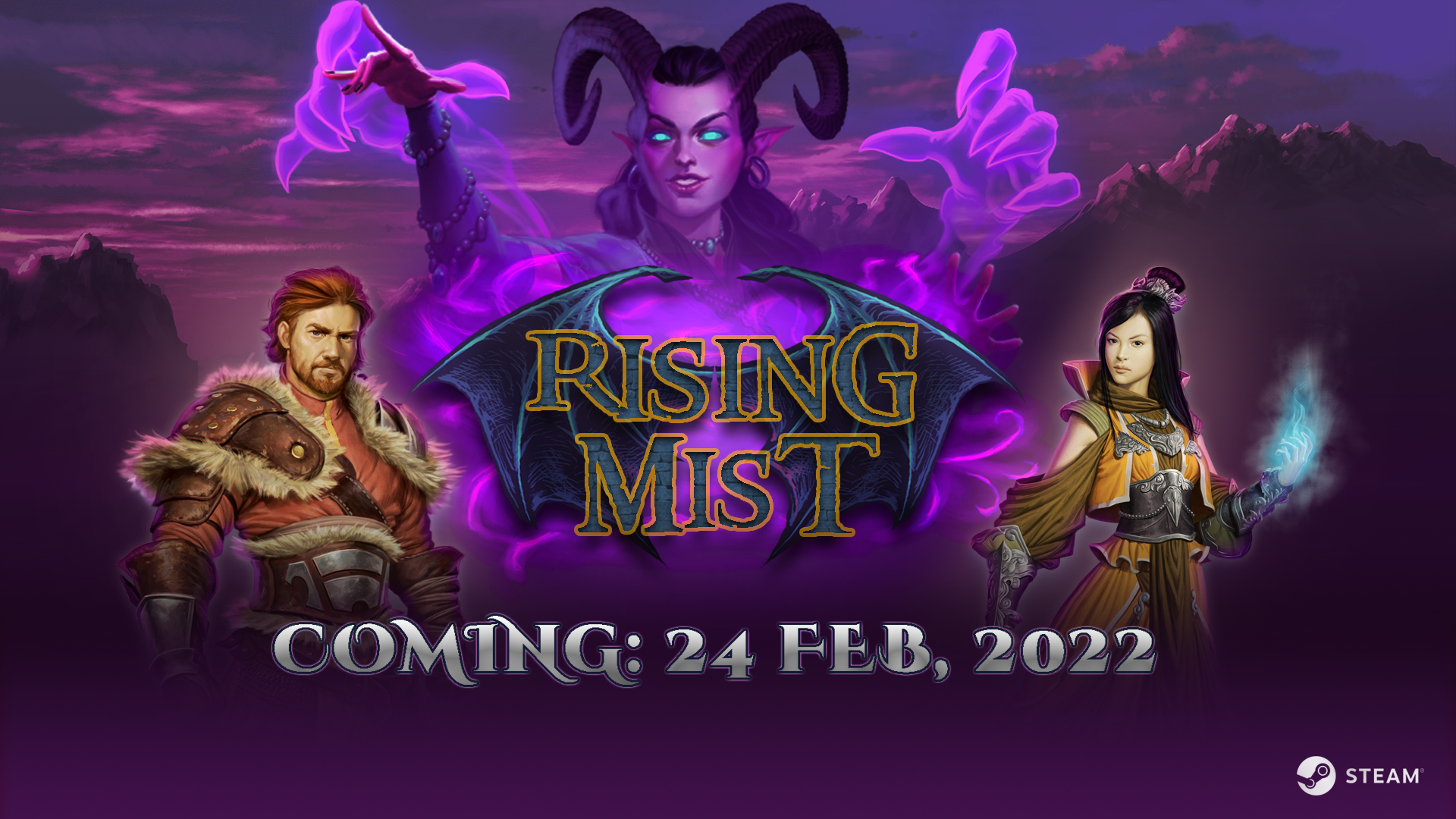 Add to your wishlist on Steam:




We will keep you updated! :)
Thank you for reading.