The Pre-Alpha Version of the game is now ready to be realeased! It contains 3 Levels and still does not have the final secret of the game which is planned to be the main goal of players. It will be available this month.
We decided to change the game's logo and add more "Horror" detail to it. Check it out here:
Small info about a new addition to the game:
We added a few places with different guardians where you can obtain weapons needed in progressing through the game safely. It is highly recommended that you pick up as much weapons as possible on the first level.
Screenshot of 1 of the weapon areas: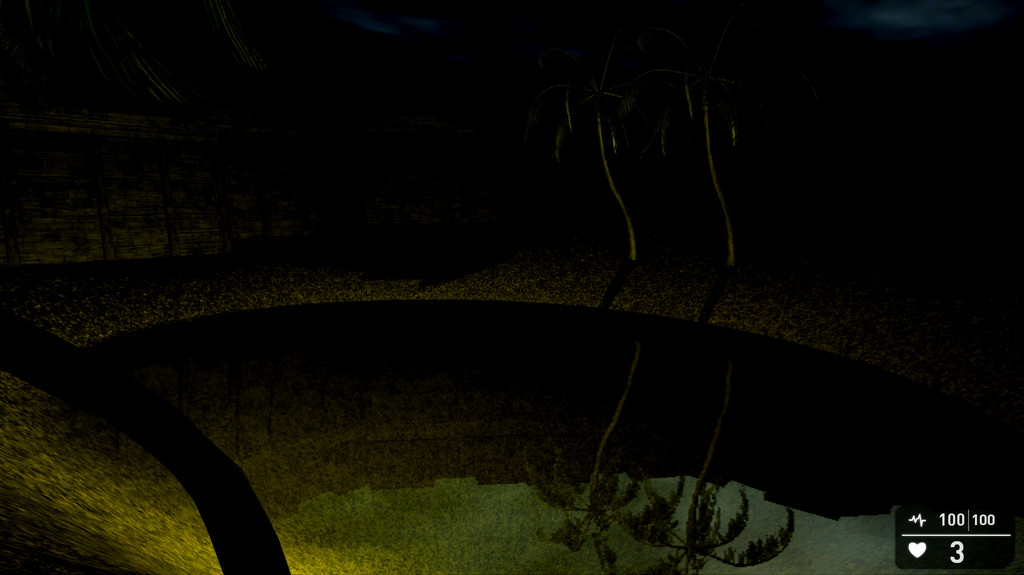 In this Teaser Trailer, a few features of the game is displayed without revealing any spoilers. 2 Levels are included in this trailer and it gives a short insight of the 3rd level. Check it out here:
Note: The weapons used in this video is now improved with more and better animations and texture details.
Thank You for your support.
Any ideas/suggestions? Post them on the comments below or send us a message.
Don't forget to visit and like our Facebook Page, Follow us on Twitter, and Watch the game on IndieDB!