"Of Guards and Thieves" Beta Update r53, new Features and Fix available.
r53 Changelog Overview
Here the list of the major changes:
New and revamped User Interface
Unified World and Match chatrooms inside game Lobby
Tons of BugFix
New and revamped User Interface
The user interface has been completely redesigned with the addition of new features, and previews of what will be the future features.
- Profile
- Clan
- Friend List
- Mail
- Options menu
*server list screen
with world chat.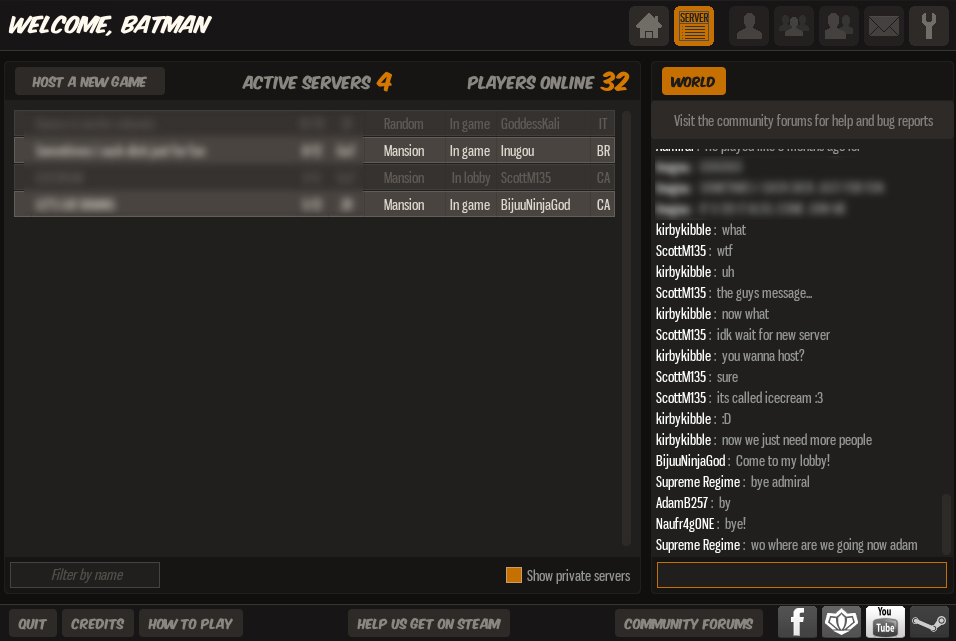 *ingame Lobby screen with double chatroom tab (match and world)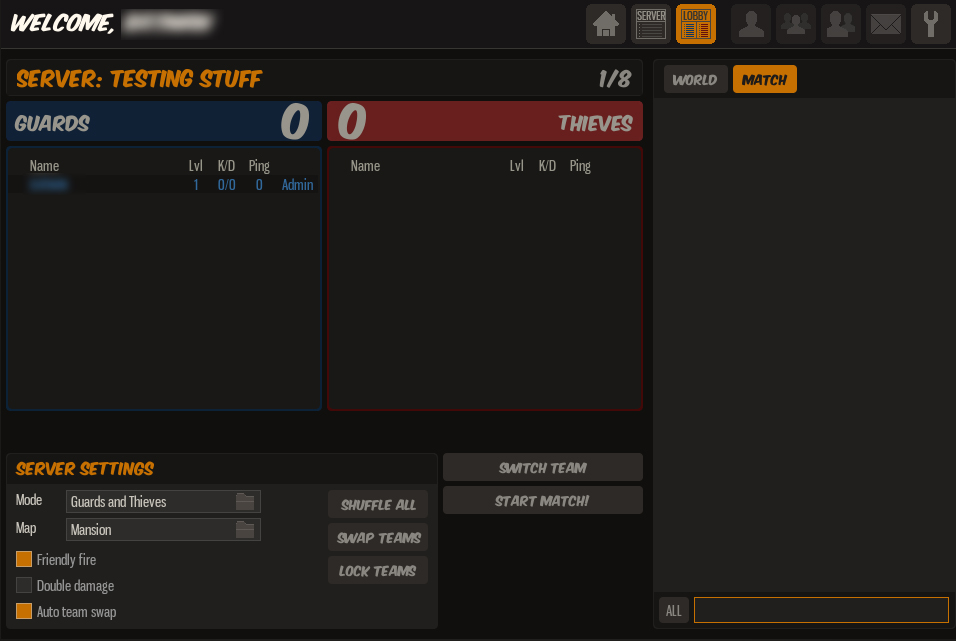 *server creation detail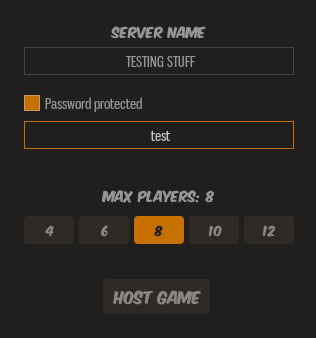 JOIN THE OPEN BETA NOW!!!
Download "Of Guards And Thieves" for WIN - MAC - LINUX
If you like the game please remember to support us on steam Greenlight and join the official Steam Group