We lowered the global level ambience light to only 50% of the value we had used before and slightly changed it to having a touch of blue. This gives the game much more atmosphere. Check our latest screenshots of the Single-Player Campaign which is still an alpha build yet. The campaign will mainly contain deathmatch games, some of them including some special mission objectives, but the character of deathmatch will remain, anyway.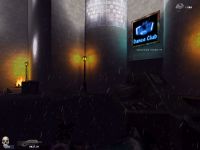 City map with lower ambience light

The Power Reactor Core is the arena we lately came to finish after a long time of development. You can see the use of the particle system for the design of the core.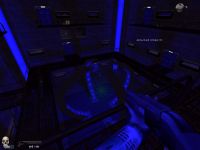 Power Reactor Core

The game soundtrack is composed to a high degree, we've started to record some tracks, but it takes lots of time. So for that reason, Star Guard will definitely be coming in 2010, not this year anymore. We're currently looking forward to April or May as possible months for the final beta build, but it might take less or even more time, especially considering all the bugs we killed so far and even more waiting to be hunted, regarding that we finally spend our personal spare time on this project.