Hey gals and guys,

The end of the month is coming in a few days, time for a little update and as usual the current mod status.
As you can see here: Moddb.com the 212th Attack Battalion is completly finished,
I'll post very soon pics of the 442nd Siege Battalion too.
During the past month I spend nearly all my times with the phase 1 Clones, and made once again, some modifications with phase 2 legions in order to have more viariety between
the units. I also fixed some missing/floating icons for the CIS, added one new unit for Kamino and made some adjustments with the 2 sides in order to have a balanced gameplay.
First of all, I'm really happy to show the new animation, as some of you might know, a new animation has been requested plenty of times and finnaly here it is!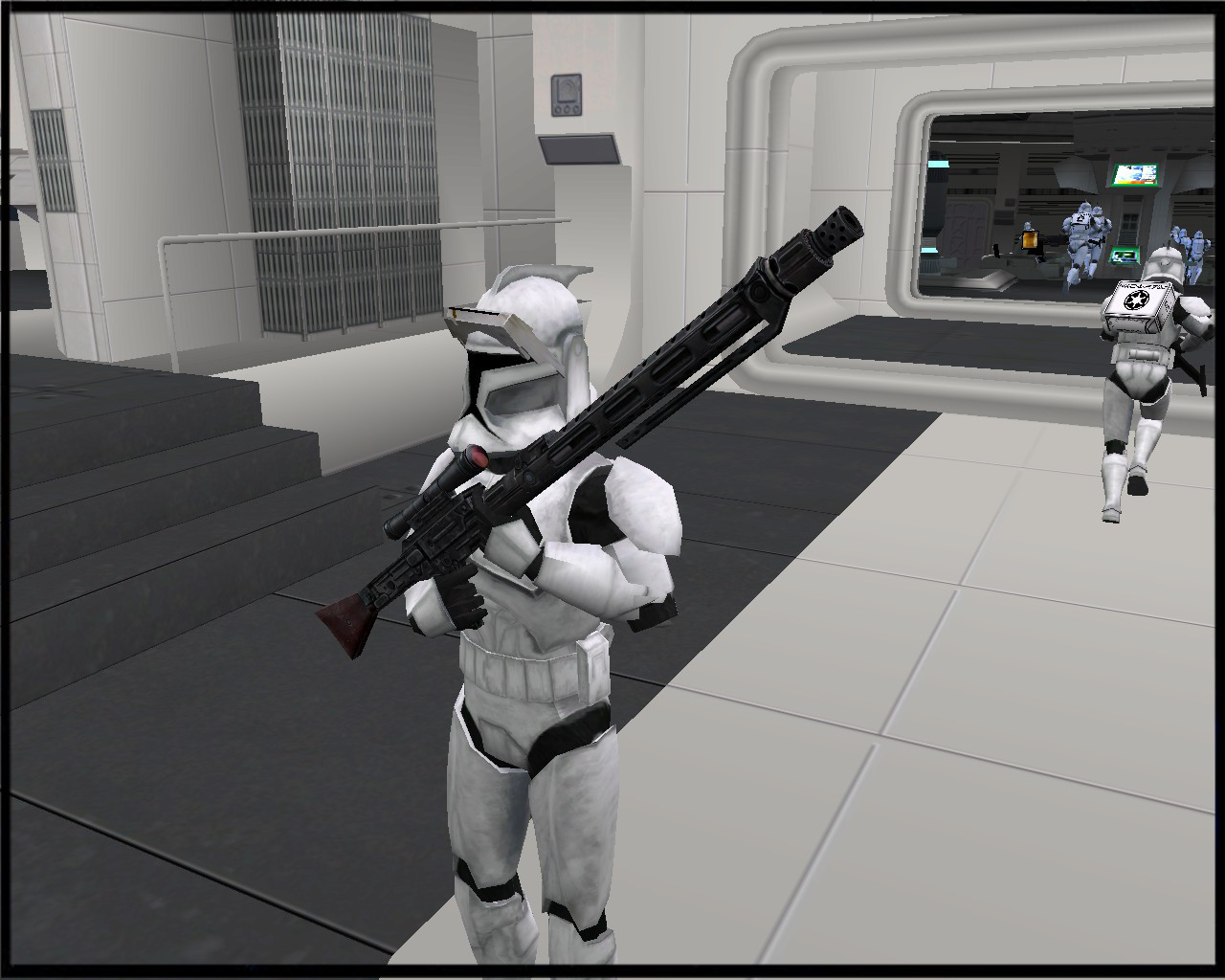 So yes, you will be able to play as two differents sides for the Republic (per map of course): Phase 2 Clones, and Phase 1 Clones. Yay!
Screenshots are coming below: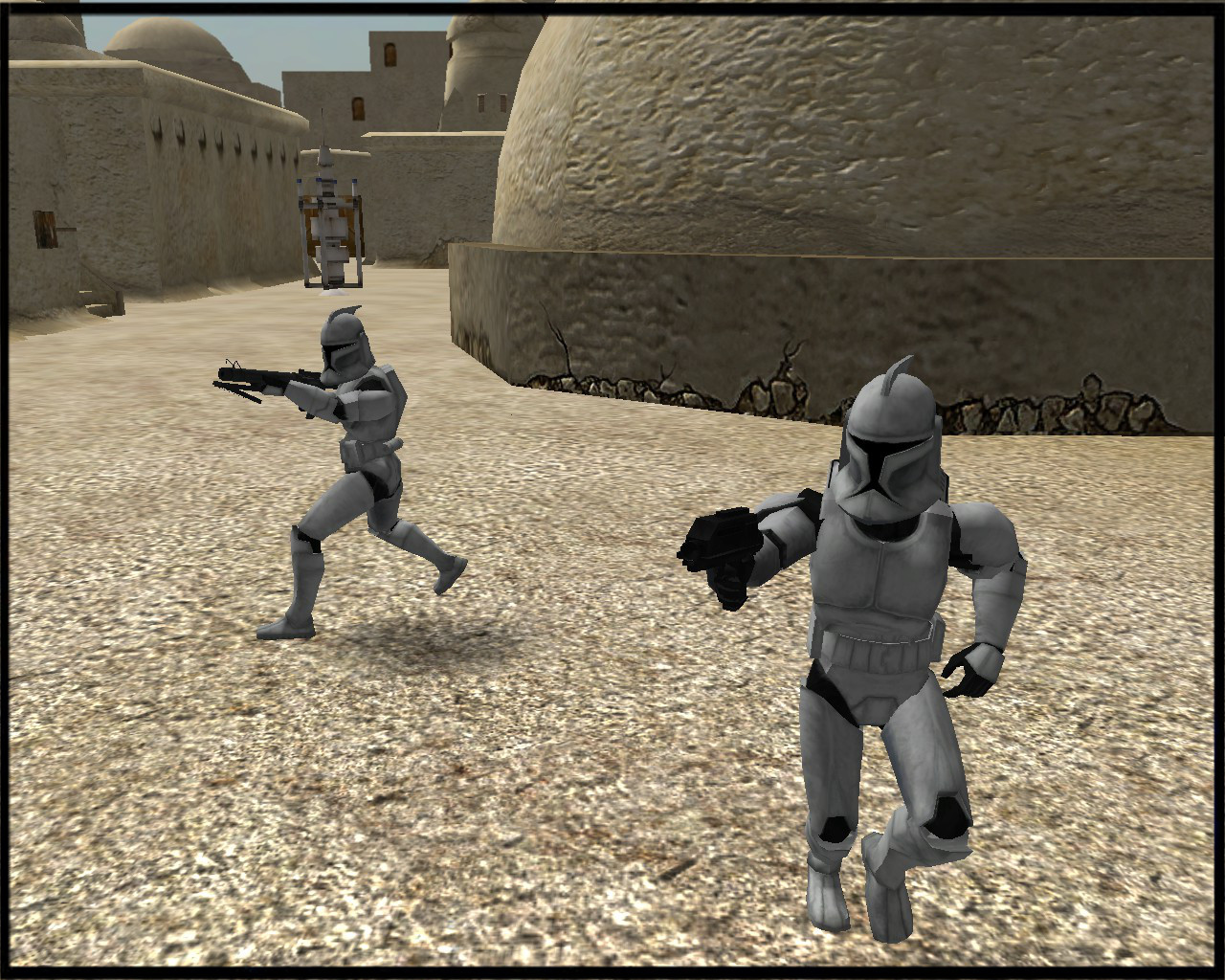 *Some Phase 1 Clones attacking the CIS position.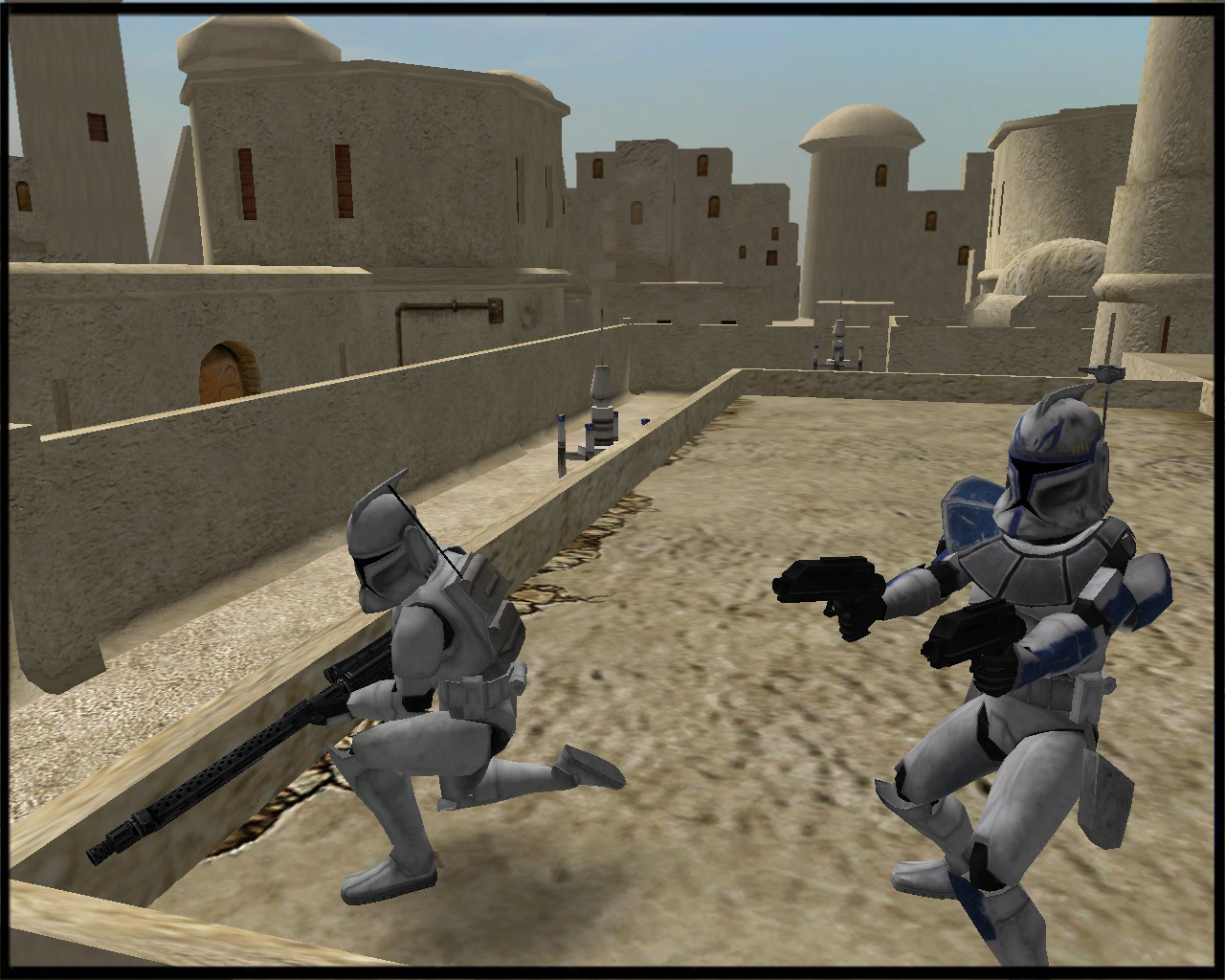 *Captain Rex and sniper clone in Phase 1. (Note: the antenna will be flipped and Kama added)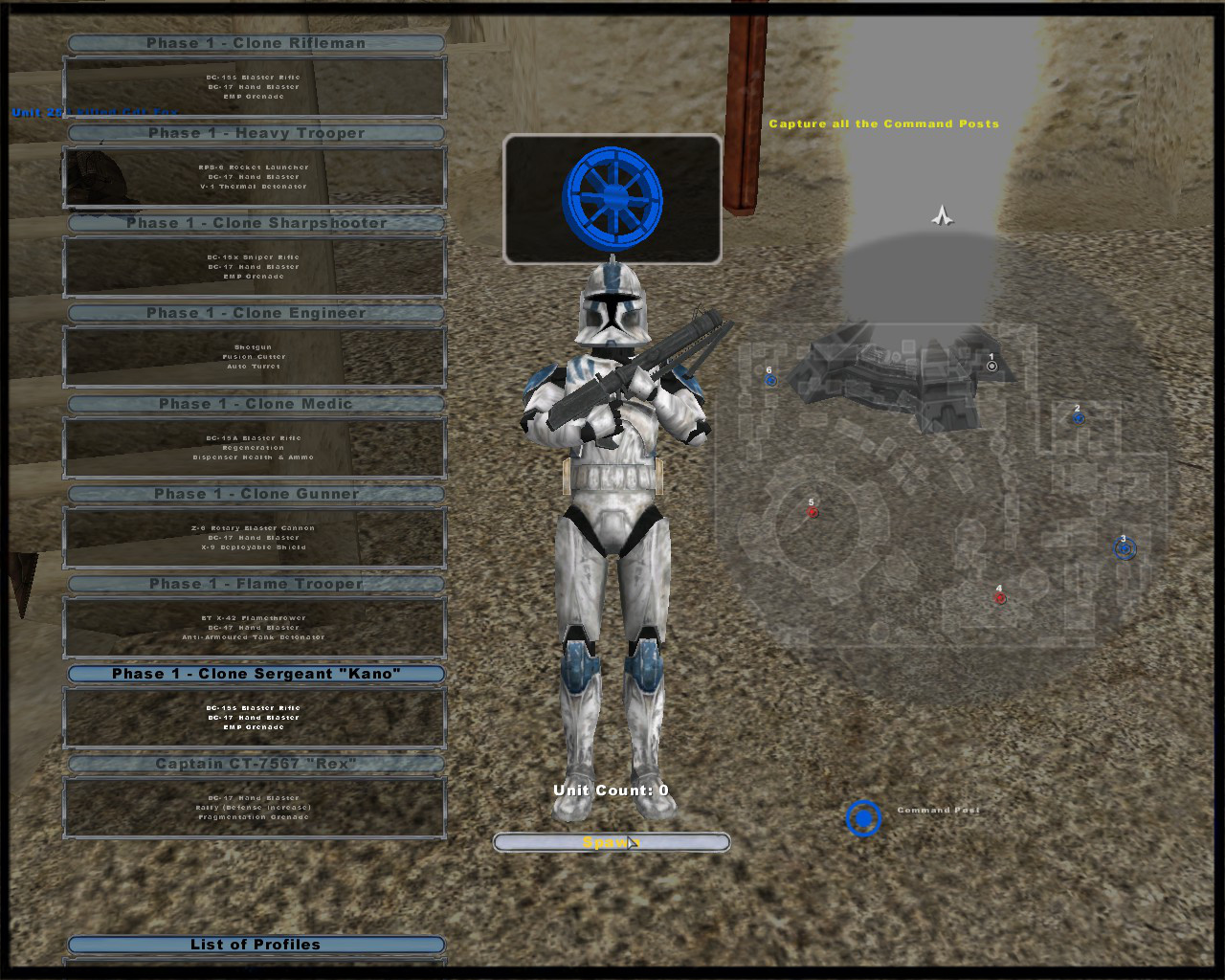 *Sergeant Kano.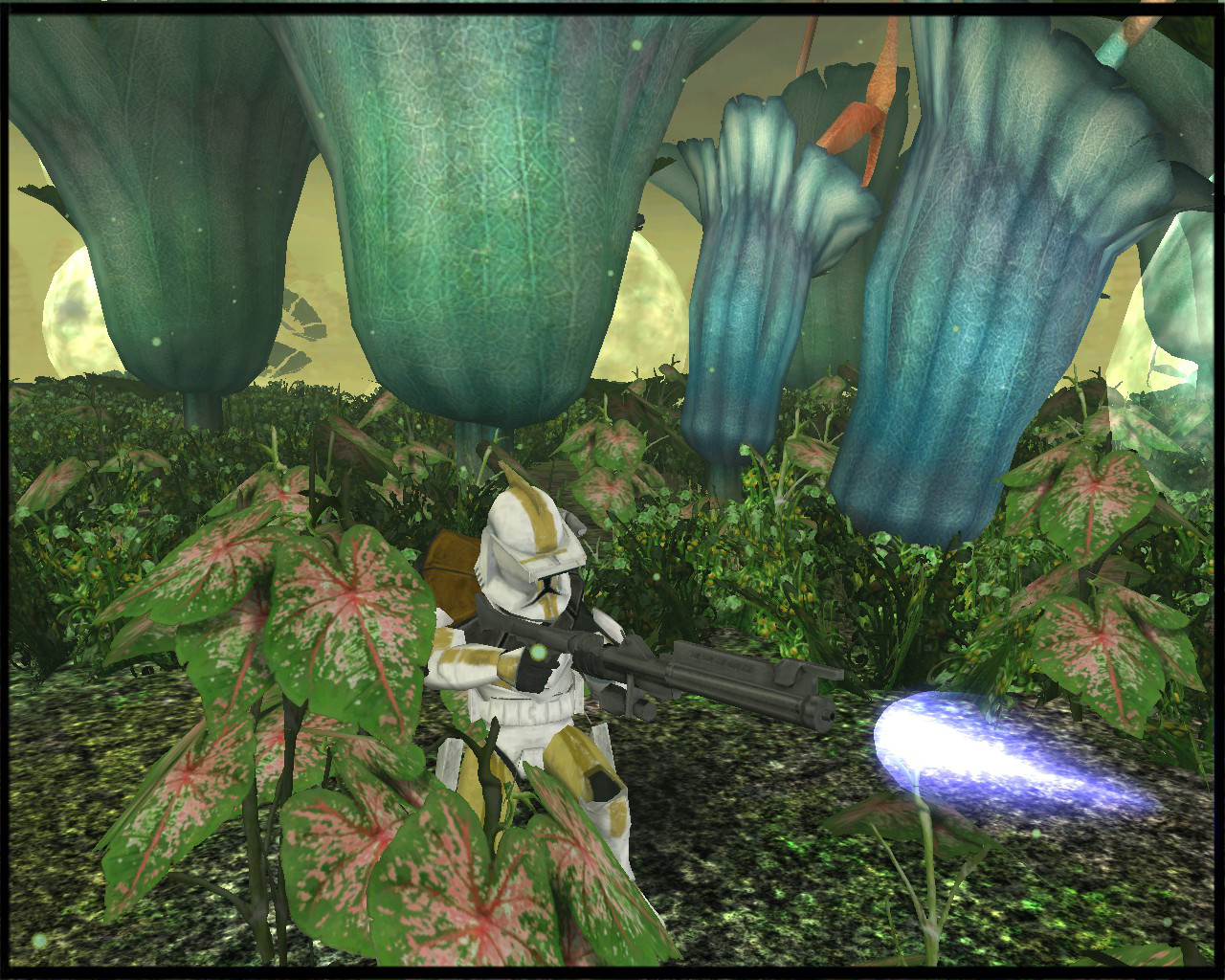 *Commander Bly firing at some droids in the jungle of Felucia.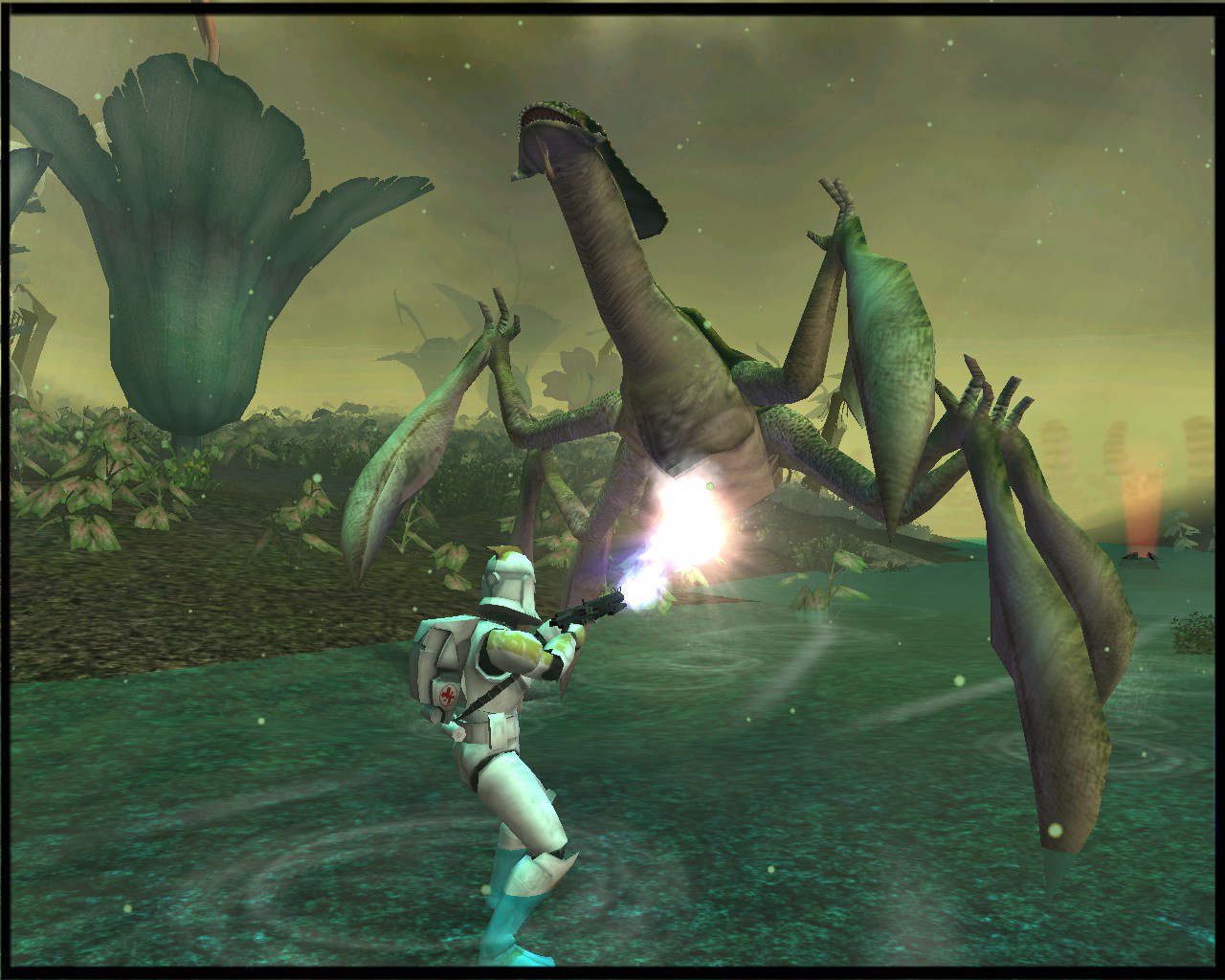 *327th Clone Medic killing one Acklay.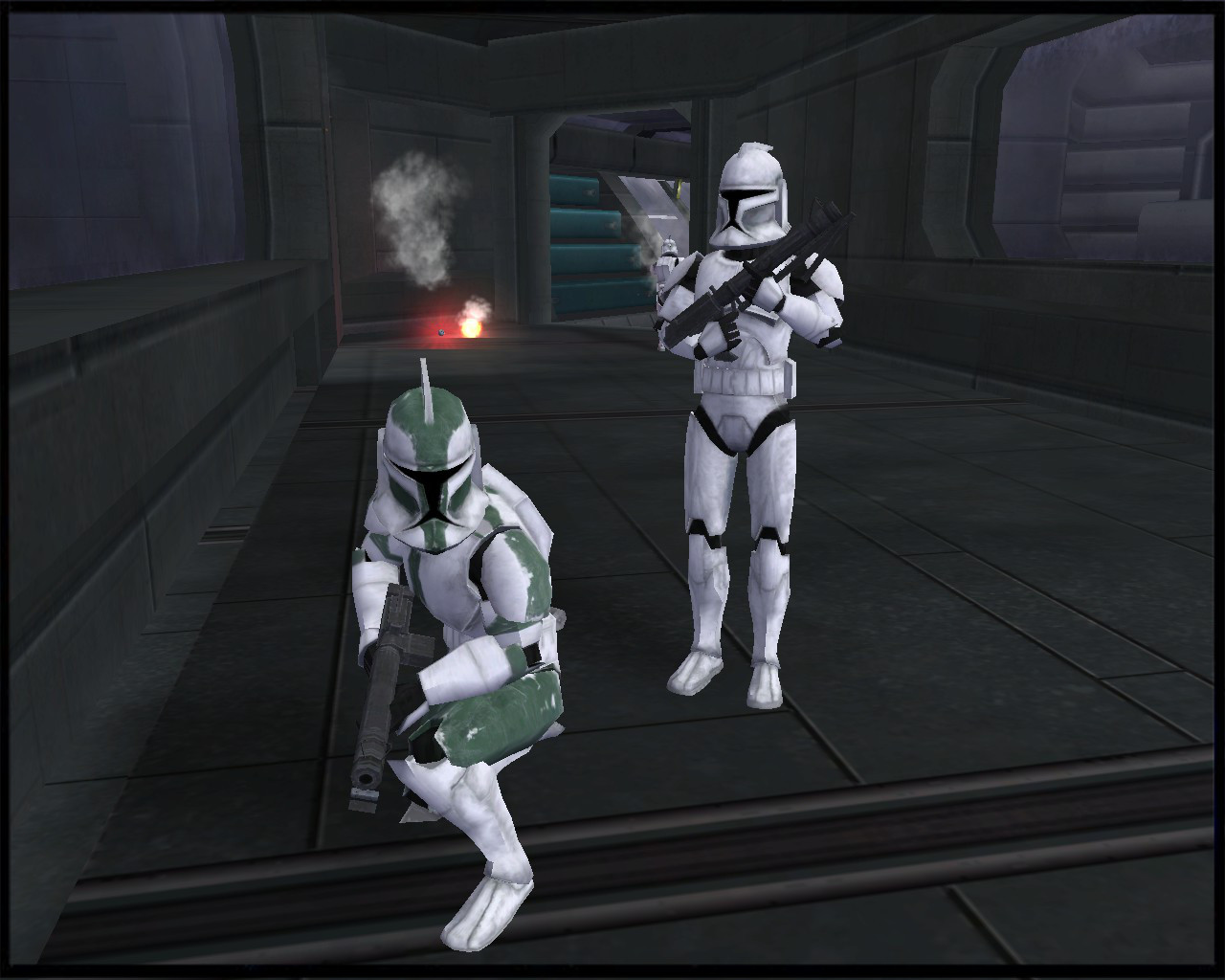 *Commander Gree.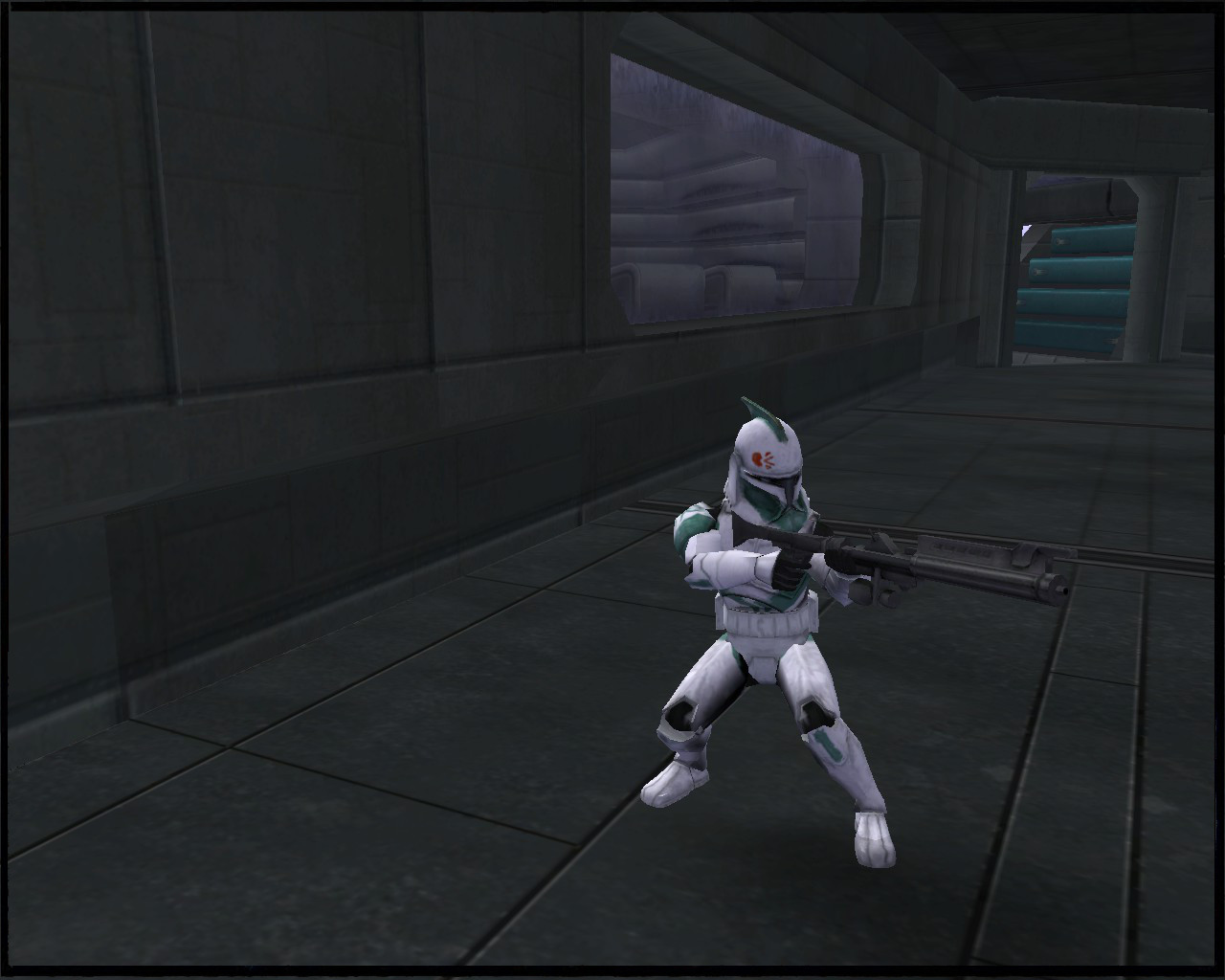 *Clone Trooper Draa.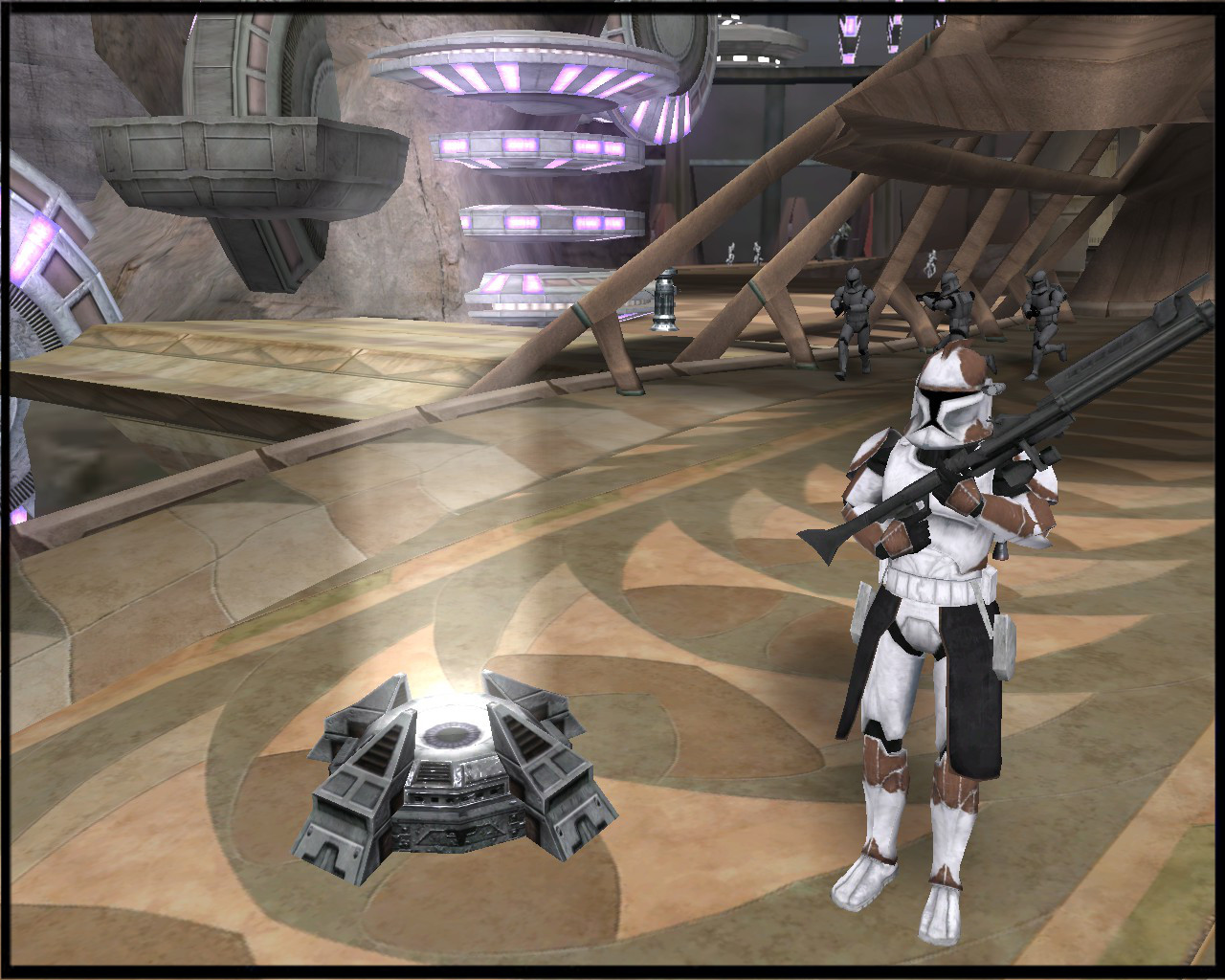 *Commander Ponds capturing a Command Post.
In order to have more diversity in the CIS side, I decided to remove the Trandoshan Mercenary and replace it by this cool new unit, (Only on Kamino) a KarKarodon Mercenary: if you don't know what is a KarKarodon check out there: Starwars.wikia.com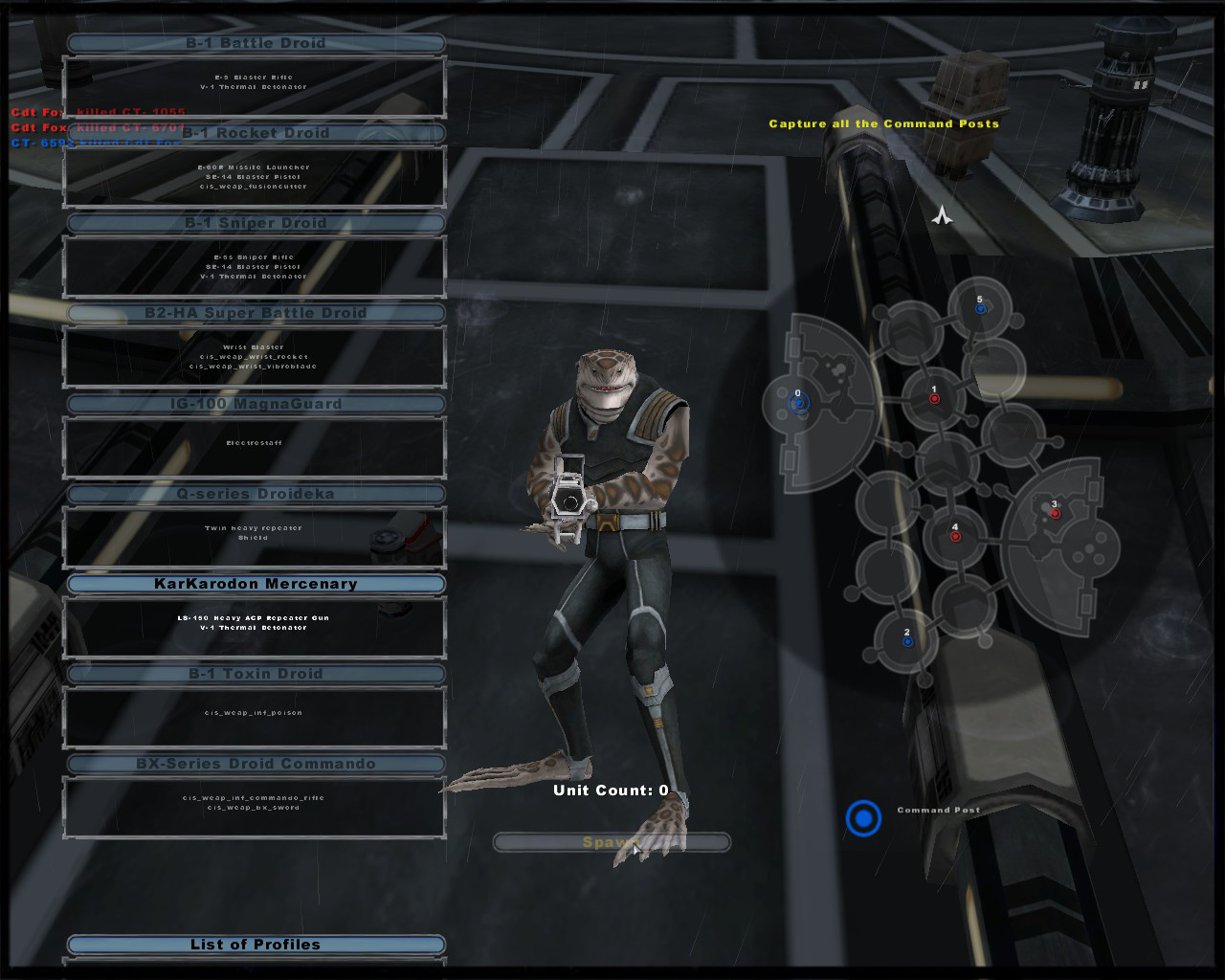 Comments are welcome, as always!