Hello,
Are you eager for some news about Diggy? We bet you do! ;)
Currently we're working on a new update which contains a boss to fight with (you can see some draft graphics below)!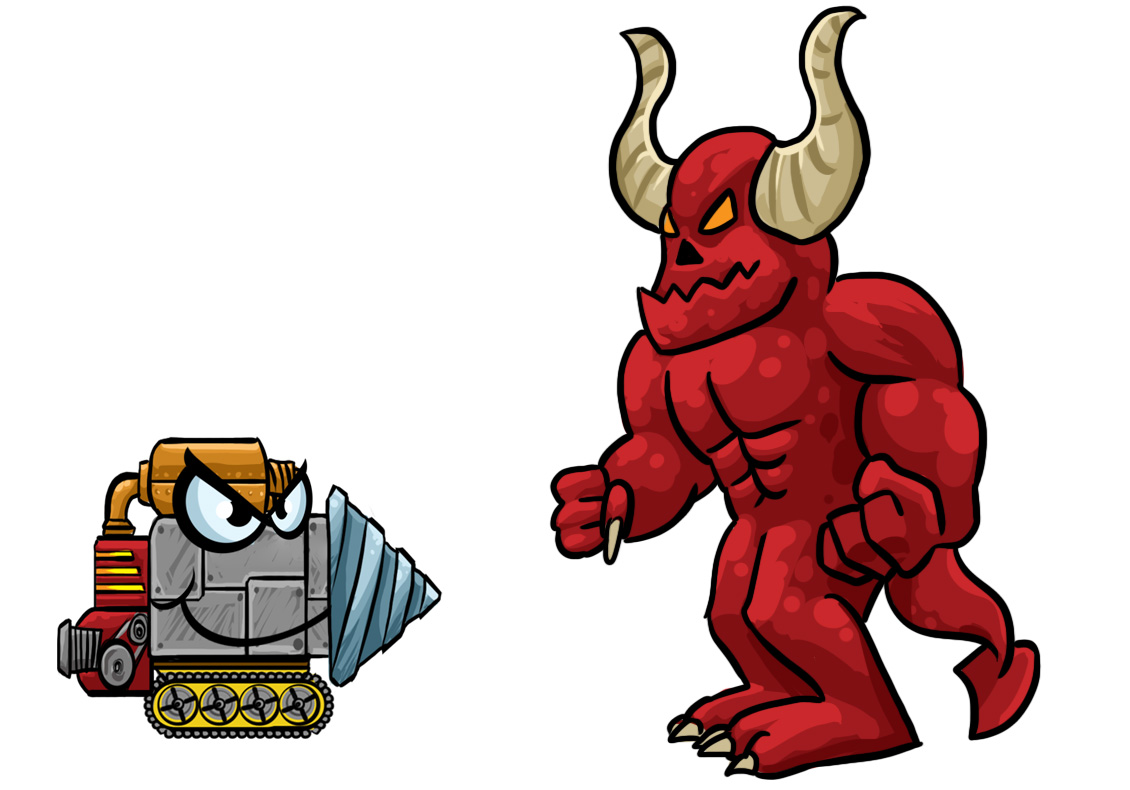 Moreover, we have already made an update for Android (Digger Machine 1.7.20), in the meantime, and it will be available on iOS as well, at the end of the next week.
What we have added there and what can be of an interest to you:
new dialog, showing the statistics of our Diggy (how many lives lost, how many diamonds digged, etc.)
2 new languages - Italian and Portuguese!
fixes in game's load & save functionality
smart improvements on the game's flow (question whether you want to leave the game unsaved when navigating to Menu, the reminder to get your reward when the mission has been completed)
new Leaderboard for diamond hunters
even less ads, now only when saving the game!
Lately, more of you request the multiplayer mode for our Diggy. This is a great idea and we seriously consider adding this mode in future.
As always, tell us what you think by leaving a comment below.
Cheers!