Hello ranchers,

Thank you for your support, feedback and bug reports so far. Your suggestions are why we are developing the game in Early Access. Since launch, we've added meat and cheese production, pig breeding, completely updated the game world, and added highly requested features like a free-form building system and horses. You have all helped us make the game better!

Today, we're excited to reveal the next six months of Ranch Simulator's Early Access development!

October 2021 - February 2022 Roadmap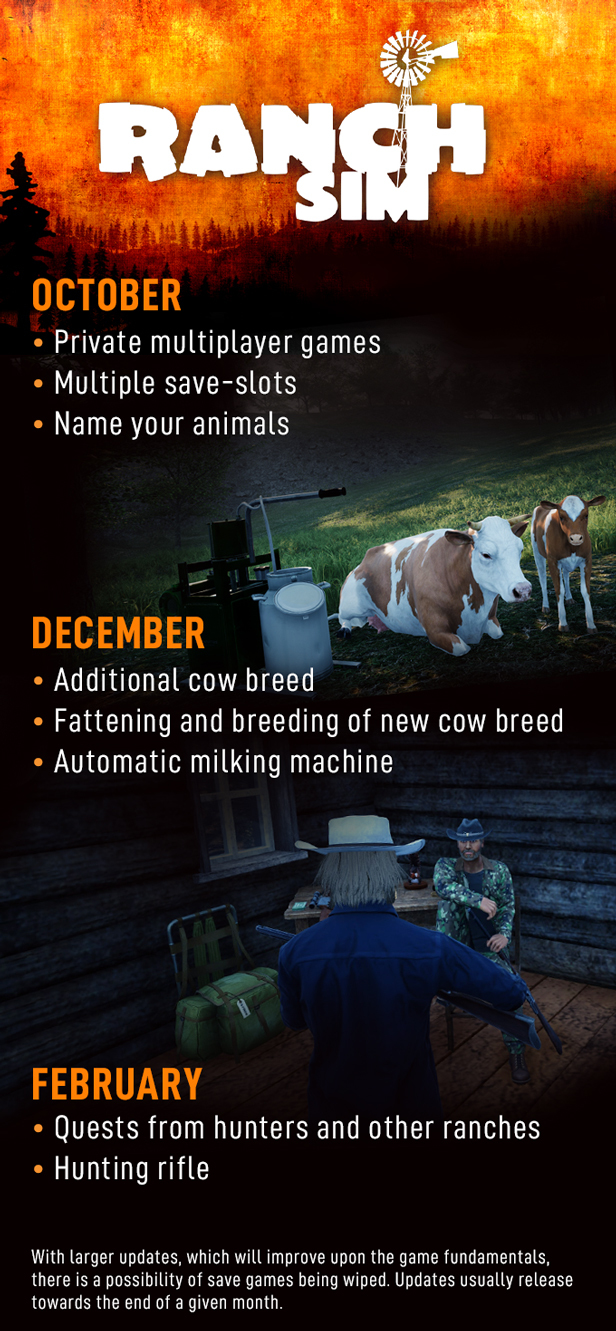 End of October:
Private multiplayer games
Multiple save-slots
Name your animals

Many of you have asked for more privacy options for multiplayer game sessions. This is a significant technical change and has required us to change how we manage multiplayer games (while multiplayer will remain player hosted sessions, we are switching the backend to Unreal Engine multiplayer services). This transition will be completed for the end of October and will give you more options to secure your Ranch experience from unwanted players.

Another feature that you have all asked for from day 1 is the ability to create multiple saves. Again, you asked and we listened and have brought this forward in development.

Last but not least is the option to name your animals - making your ranch and livestock that bit more personalised.

End of December:
Additional cow breed
Fattening and breeding of new cow breed
Automatic milking machine

We know that you're eager for more animal breeds, so we'll be adding a new cow breed in the December update - as well as the option for fattening and breeding that new type of cow.

For the more advanced ranchers out there, the December update will also see the addition of an automatic milking machine.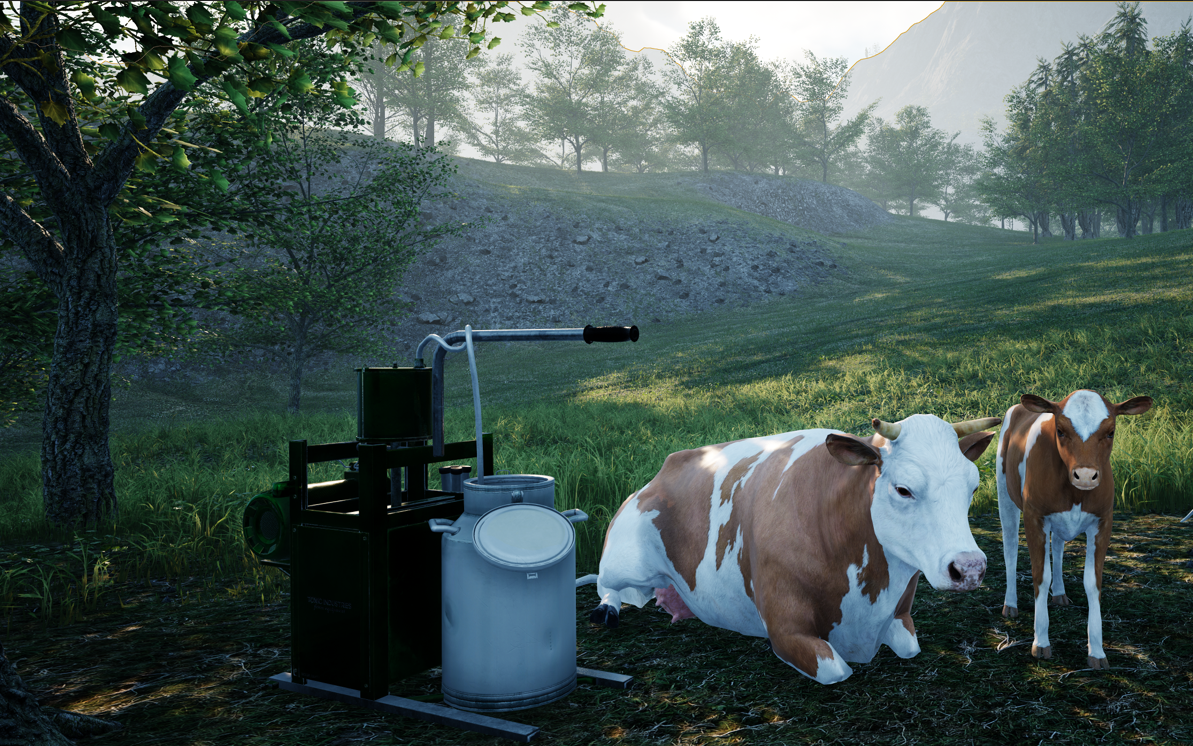 End of February:
Quests from hunters and neighbouring ranches
Hunting rifle

While some of you are happy developing and tending to your ranch, others have asked for other activities. From February we will start developing a quest system, which will add optional missions from hunters and neighbouring ranches, adding specific goals and revenue for those who want them.

We know how much many of you like hunting, and know that the revolver is not ideal. So from February we will be adding a hunting rifle.





We also know there are many other features that you are all passionate about like horse breeding, fishing and crops, and over the coming months we will be looking into these too, as well as continuing to fix bugs and listen to your feedback. You can always join us on Discord and share your thoughts, plus you may get a few first looks at updates and new features!

Thank you for joining us on this journey,
The Ranch Sim Team