Hello, Martians!
First of all, our apologies for not publishing anything in December. With Christmas, New Year's Eve and all the accompanying preparations, things have been busy for our team in work and outside of it. As a result, it was difficult to fit in a devlog during that time. We'll make sure to let you know about any such delays in the future.
We need more time to wrap up our preparations for upcoming Beta. As much as we initially wanted to make this devlog an announcement for beta tests, we don't want to make the delay any longer. Today, we'd like to tell you about our progress on the game. As soon as we have everything ready, we'll make a separate announcement regarding the Beta.
What have we been working on during these past 2 months?
Our main focus has been shaping up the Tech Tree. You may recall this tab being present on the tablet in the Prologue, but being otherwise inaccessible.
We're been intensively working on it – both on its functionality and aesthetics. At first, Technologies were unlocked by fulfilling certain conditions such as building 10 objects of a specific type.
Now, unlocking a Technology will require a specific amount of points, which are acquired for gaining experience. You will gain experience corresponding with every field of the Tech Tree (Botany, Electricity etc.) depending on your actions. For example, planting seeds will allow you to raise Botany experience, while mining will improve your experience in Materials field.
Additionally, we want to include a laboratory desk, which will allow you to develop more advanced Technologies and examine your finds from abandoned bases. We're also working on a new visual design of the menu, which will be much clearer and adjusted to the new experience system.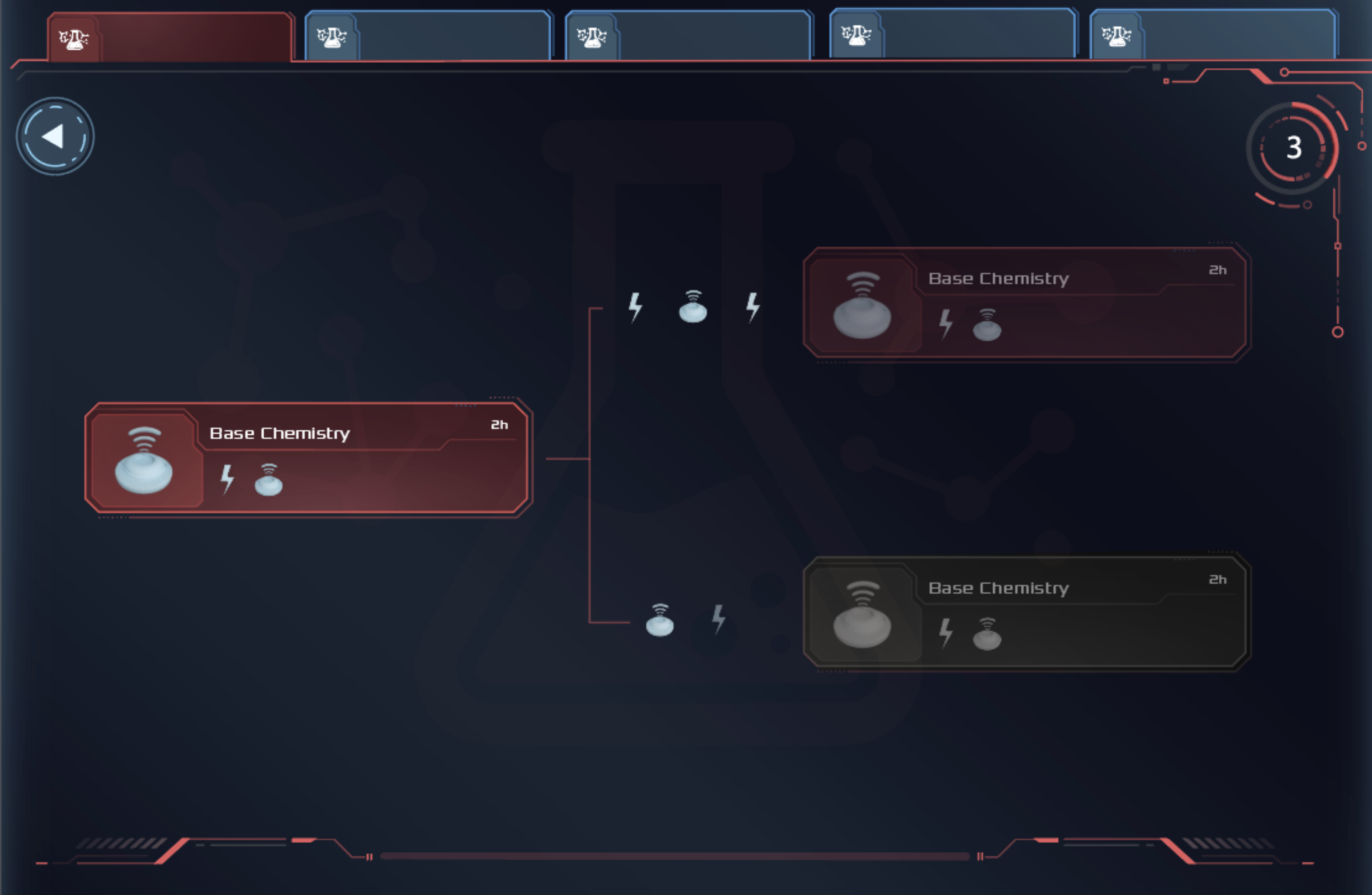 Speaking of abandoned bases, our team has added a loot system to make sure that exploring abandoned bases gives you enough finds to make those trips worth it.
Before you start stripping down the base, it's a good idea to search it first, as you can find many useful items left behind by your predecessors, such as packages with food, seed magazines or upgrades for your vehicles. Sometimes, you can even find items that are only available at a later stage of the game!
Searching scattered bases will come in handy in Freeplay mode as it will allow you to build your first robot! Another thing that we'd like to include in abandoned bases are decorational objects, which you can use to add some personality to your own hab!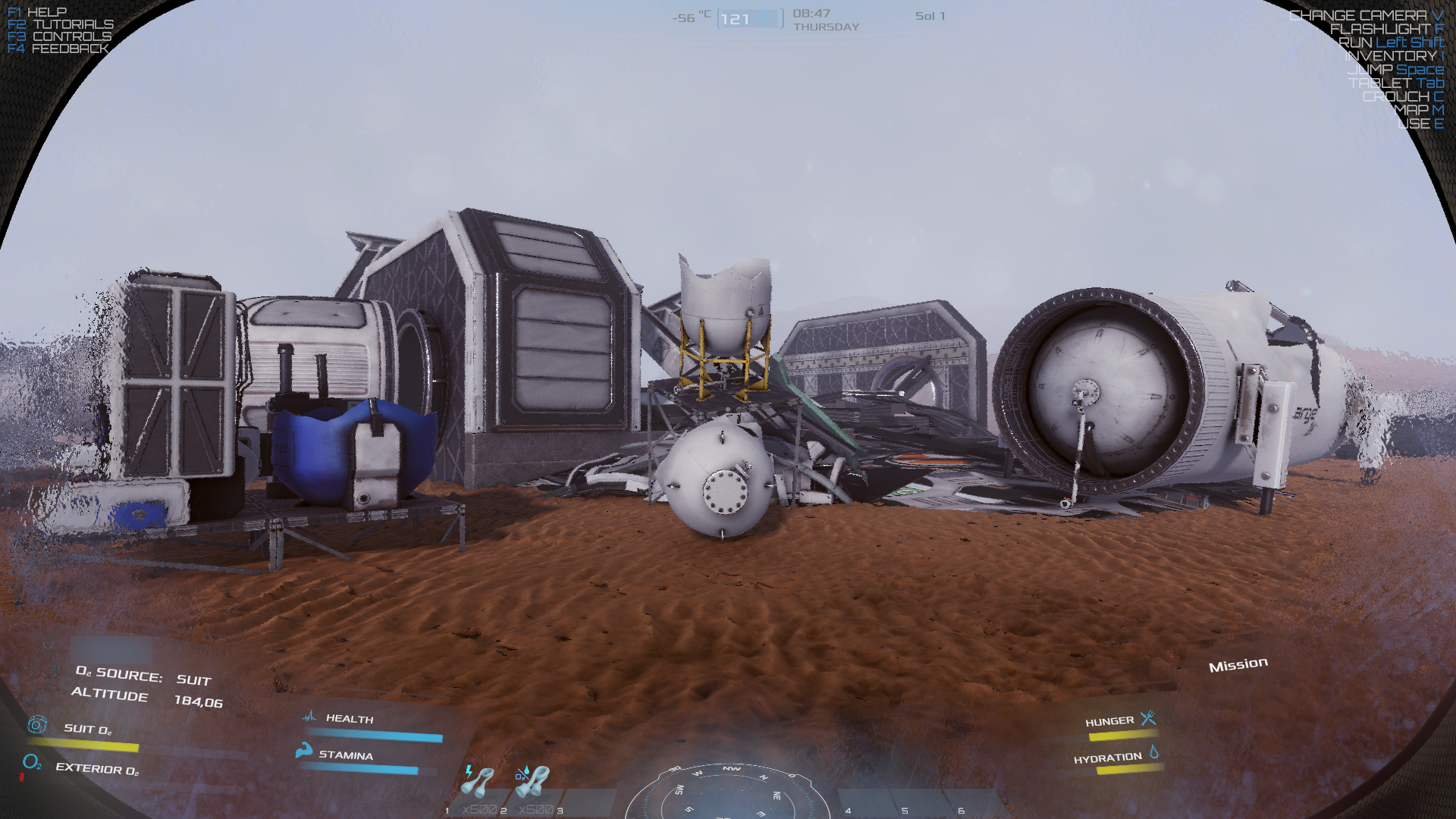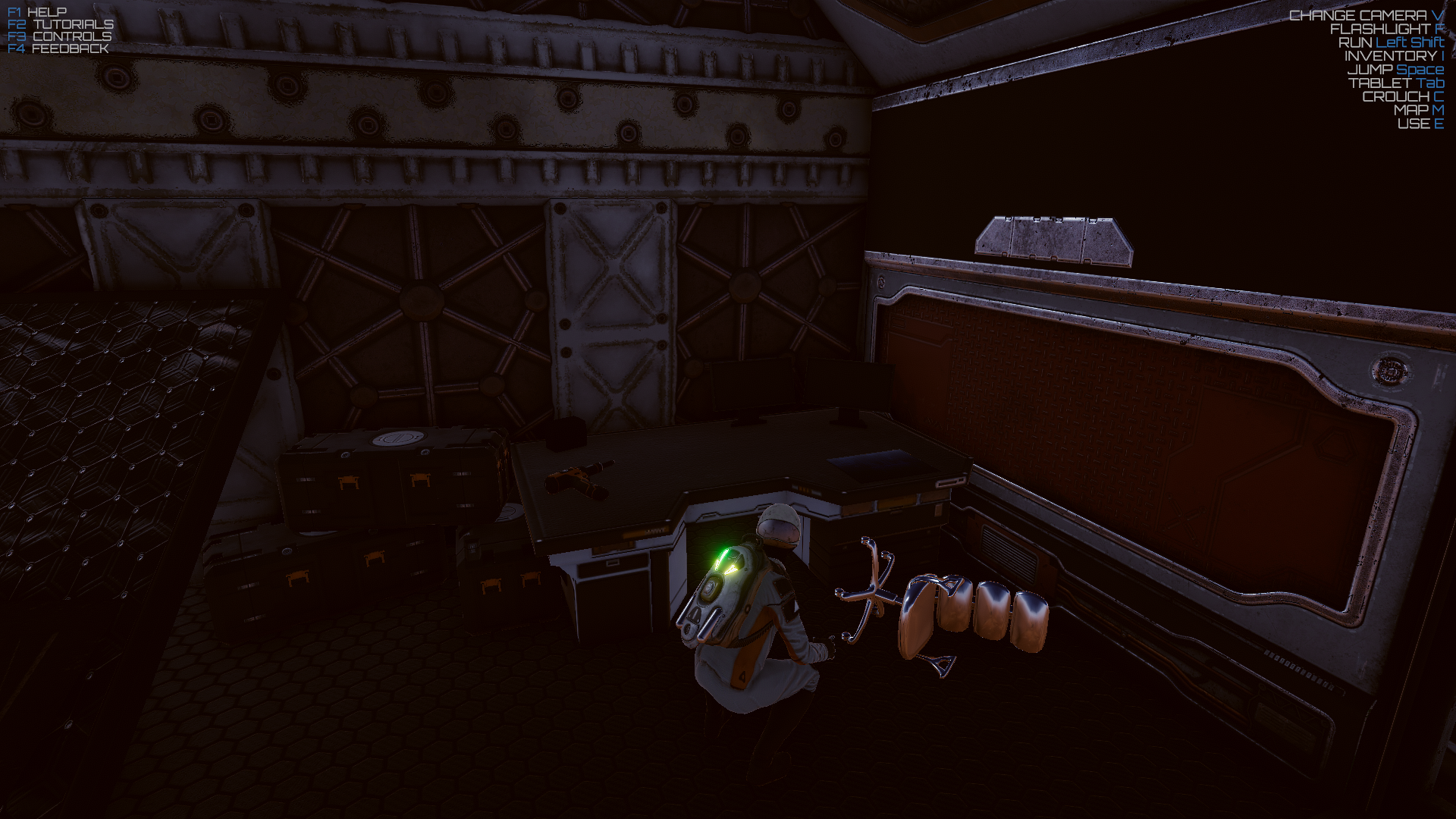 You'll be able to explore new areas – Gusev Crater, Ares Vallis, Echus Montes, Elysium Planitia, Argentea Planum, Arsia Mons.
If new finds in abandoned bases were not enough, you will also be able to spot famous rovers while exploring the Red Planet! Sojourner, Curiosity and Perseverance have recently been added and they can all be found during your adventure! Pickup Truck has been implemented in the game and can now drive through Martian landscapes! There is also another Easter Egg, but we'd like you to discover it yourself in the game. :)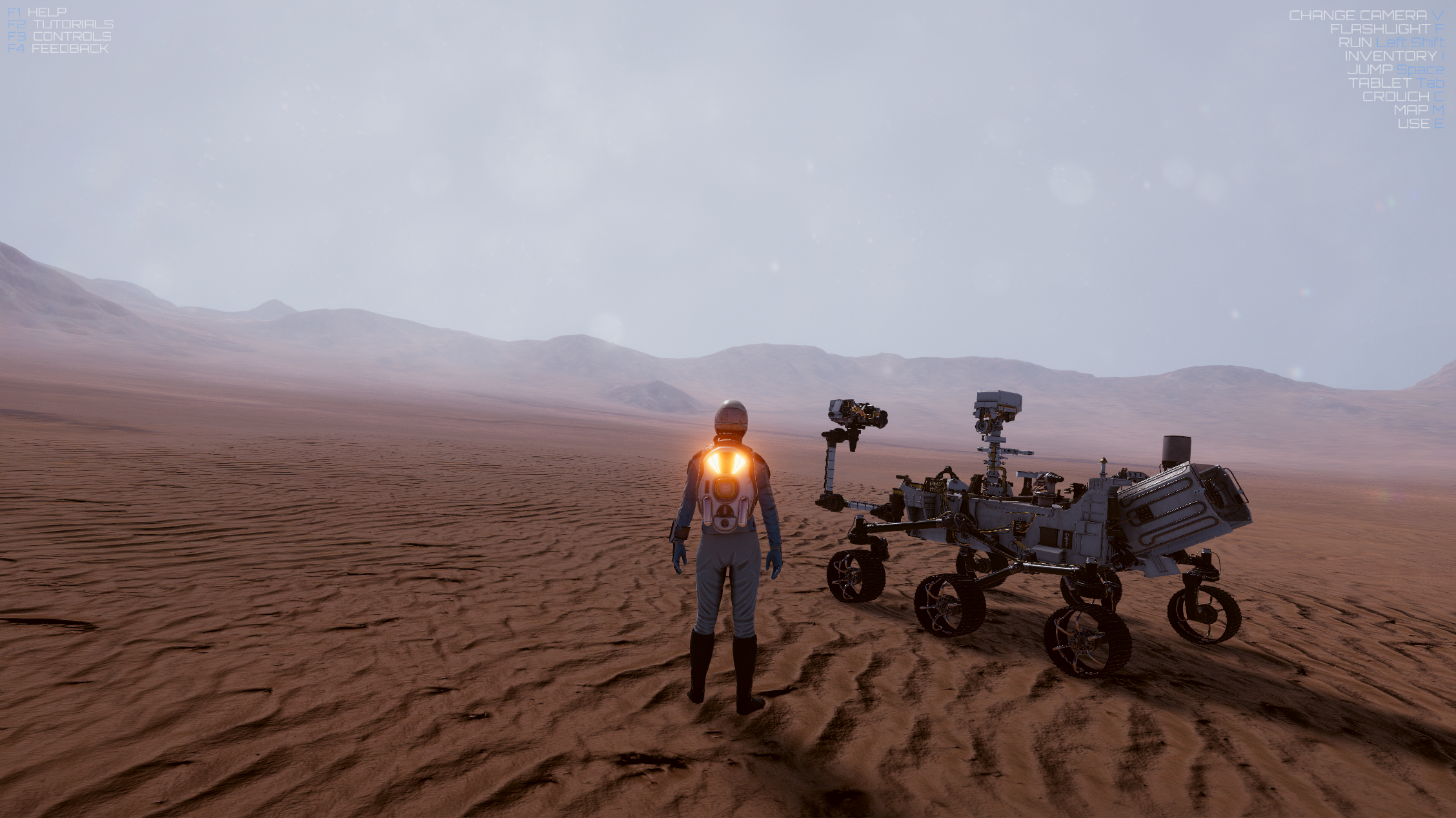 If you've been following our other social media, you could have seen a post with a new design of the tablet's minimap. This is how it looks like in the game now, but keep it mind some changes can still be made: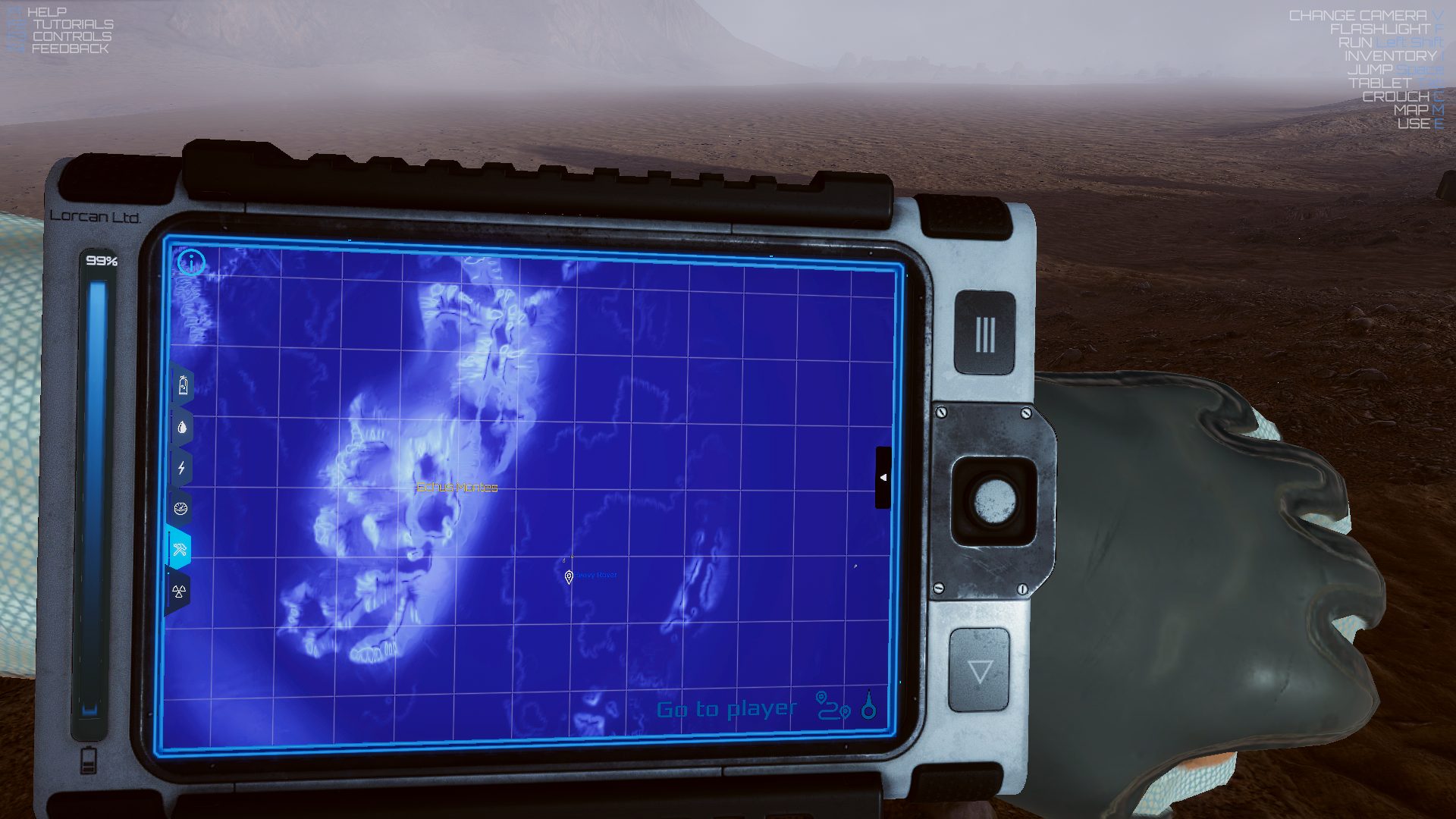 We plan to redesign some of the other menu panels in the player's tablet as well, for example the new build screen looks much better. :)
There are also some other improvements leaning more on a technical side of things.
In one of our previous devlog we mentioned that one of our team members was in charge of reworking the translations system. This system is now finished and it will help us greatly while applying translations to the game! Sure, some translations have been present in the Prologue, but there is quite a lot of new content to translate. ;)
We have also improved loading time to make sure you can swiftly boot up the game and start your adventure.
Thank you for taking the time to read this devlog and we hope you like what's in store for you.
As always, we invite you to our Discord server if you'd like to hang out with fellow Occupy Mars enthusiasts.
We hope to share more exciting news with you in the next devlog!
Best Regards,
Occupy Mars Team