Some exciting news regarding our Steam Greenlight campaign and some tips for presenting your own Greenlight page in a clean and effective manner.
Observatorium - Greenlit
First off, some exciting news about our Greenlight campaign: Observatorium has been Greenlit by the Steam Community after just 8 days on Greenlight!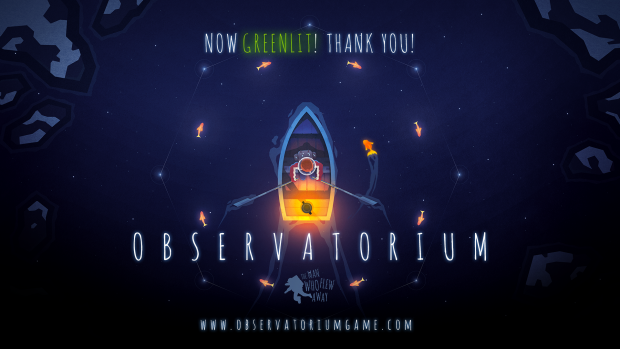 We've been absolutely overwhelmed by the votes, comments and support we've received over the last few days. Many thanks to everyone who liked, shared or talked about our game: your support means a lot. The feedback received reassured us that we made the right decision to target PC (Steam) first of all and means we won't have to compromise on our design or vision for the game for our initial release.
Our Approach
Following our trip to Dare to be Digital 2015, we were confident our game was at a stage where we'd be happy to start our marketing push via Greenlight (Steam is our desired launch platform). We decided to aim for September 23rd for our Greenlight launch and opted to reach out via multiple social channels to raise awareness throughout our campaign. Below, we highlight our approach to composing our page:
Step 1 - Trailer
Your trailer is your most important marketing asset on Greenlight and all submissions require a trailer. There are several approaches to producing good videogame trailers for finished products but Greenlight trailers are slightly different. Companies/groups/individuals present their games at various levels of completeness so - for the benefit of those browsing Greenlight - it makes a lot of sense to bring your gameplay to the forefront and underline exactly what you do in your game and why it's different to others on Steam.
We reviewed a few Greenlight pages before producing our own trailer. One word of advice: if the audience don't 'get' your Greenlight trailer - it probably means you have been ineffective at presenting your game in a straightforward fashion: we saw a few examples of this browsing Greenlight.
For Observatorium, we opted to call out the core gameplay mechanics via short/snappy messages:
Each message was immediately followed by a few examples of the aforementioned gameplay. We decided to keep the bulk of the trailer short at around 1 minute.
We were tempted to produce some bespoke gameplay sequences for the sake of the trailer but decided against this as (1) we wanted to present parts of the game we were confident would make an appearance in the final product and (2) we wanted to withhold some information for our final gameplay trailer - which we'll produce sometime next year (probably March or April time).
The trailer was produced using a combination of Unity, Fraps, Lightwave and Premier and our animator/composer - Peter Satera - produced some bespoke music/animations to help tie things together. Be sure to pick a capture package and hardware setup that won't result in any frame loss when recording in HD.
Step 2 - Screenshots
You need at least 4 screenshots for your Greenlight page. We opted to go for 5 for our own campaign from levels we already had in game: 4 were taken from trailer scenes and the 5th was taken from our lighthouse level (not in the trailer) to tease some of the more evolved puzzles from our game: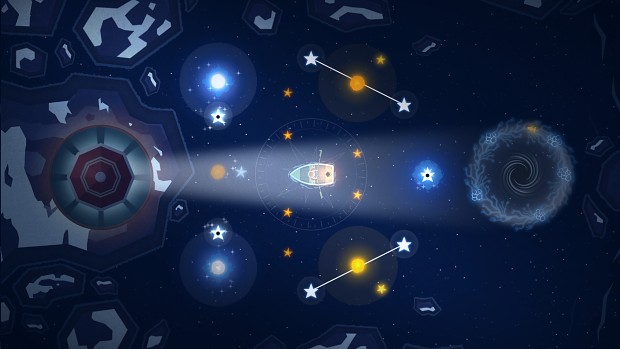 Some general advice regarding screenshots:
Make sure they are of a high quality - we captured ours from our demo source at 1920x1080 resolution
Make sure they are well balanced - they should jump out when squashed down to thumbnail size
Make sure they are well lit - even if you're making a horror, ensure important elements are easily read
Our art style has already been rebalanced a few times to ensure our important gameplay elements - such as stars, fish and the boat - jump out from our ambient/background elements - such as the rocks and the sea.
Step 3 - Banner
The banner should be treated as your marketing or box shot (similar to the one used here on Indie DB). Imagine that this is the only thing some players will ever see about your game amongst the thousands of games on Greenlight. Our banner for Observatorium focuses on Kit in his boat and the friendly fish: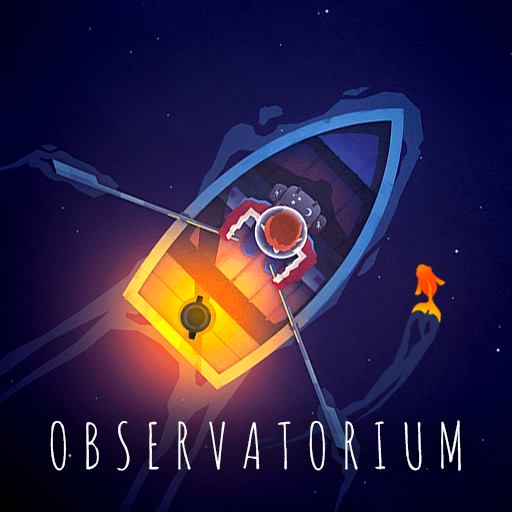 Make sure you banner includes your key artwork, your game title and ensure it is well balanced so it jumps out when compared to the other products. Some people opt to use GIFs for their banner images and this can also be effective but we found a high quality static image worked just as well.
Step 4 - Description
The last thing you'll need for your Greenlight campaign is your description. This is the next thing the player will read when they rollover your banner and may influence their decision to even click on your product. For Observatorium, we opted to avoid hyperlinks at the start of the description and start with an element of wonder/mystery in the hope players would naturally click to read more:
"Enter the moonlit world of Observatorium: an inventive puzzle adventure game in development for PC. Take on the role of 9-year-old Kit as you travel across the sea on an important mission. Decode lost transmissions as you uncover fragments of a mysterious signal emanating from space. Master the powers of a unique telescope as you create constellations that merge space with nature. Catch fish and command sea life to aid you on your journey but beware of the dangers that lurk in the darkness."
This is almost identical to the description we use on our Indie DB banner above.
A good rule of thumbs when producing design blurbs/documents is to start at a very high (almost marketing-like) level before delving deeper into your mechanics. Everyone is being constantly overwhelmed with information on the Internet these days so starting at a high level helps to direct their attention.
We had a lot we wanted to say but used banners/concepts to spread out our body text: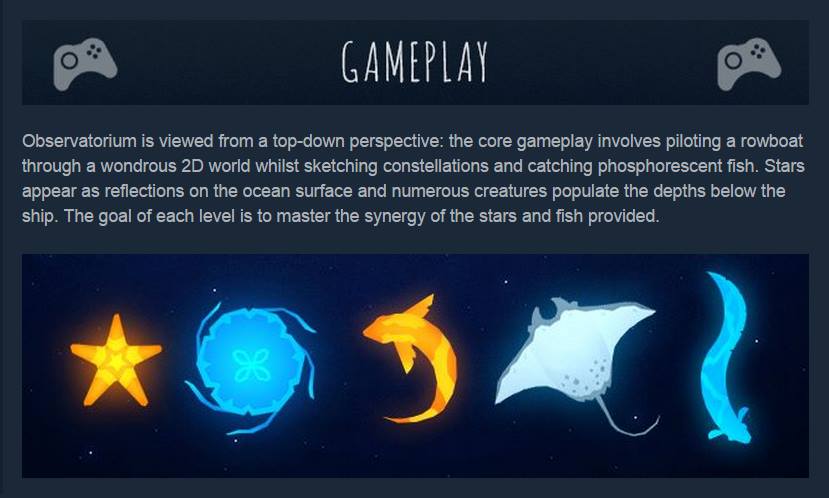 Additionally, we arranged things in order of interest: for instance we felt information about our Team was less important than information about our Backstory and Gameplay.
Step 5 - Marketing
Once our page went live, we began our marketing push via semi-regular posts on Twitter, Facebook and Google+. We shared various banners, screenshots and imagery from the game - in addition to our trailer - several times over the course of a week or so.
Results
Here, we outline the various statistics accumulated during our 8 day period on Greenlight. First off our 'Lifetime stats' which gives you a breakdown of votes, visits and followers: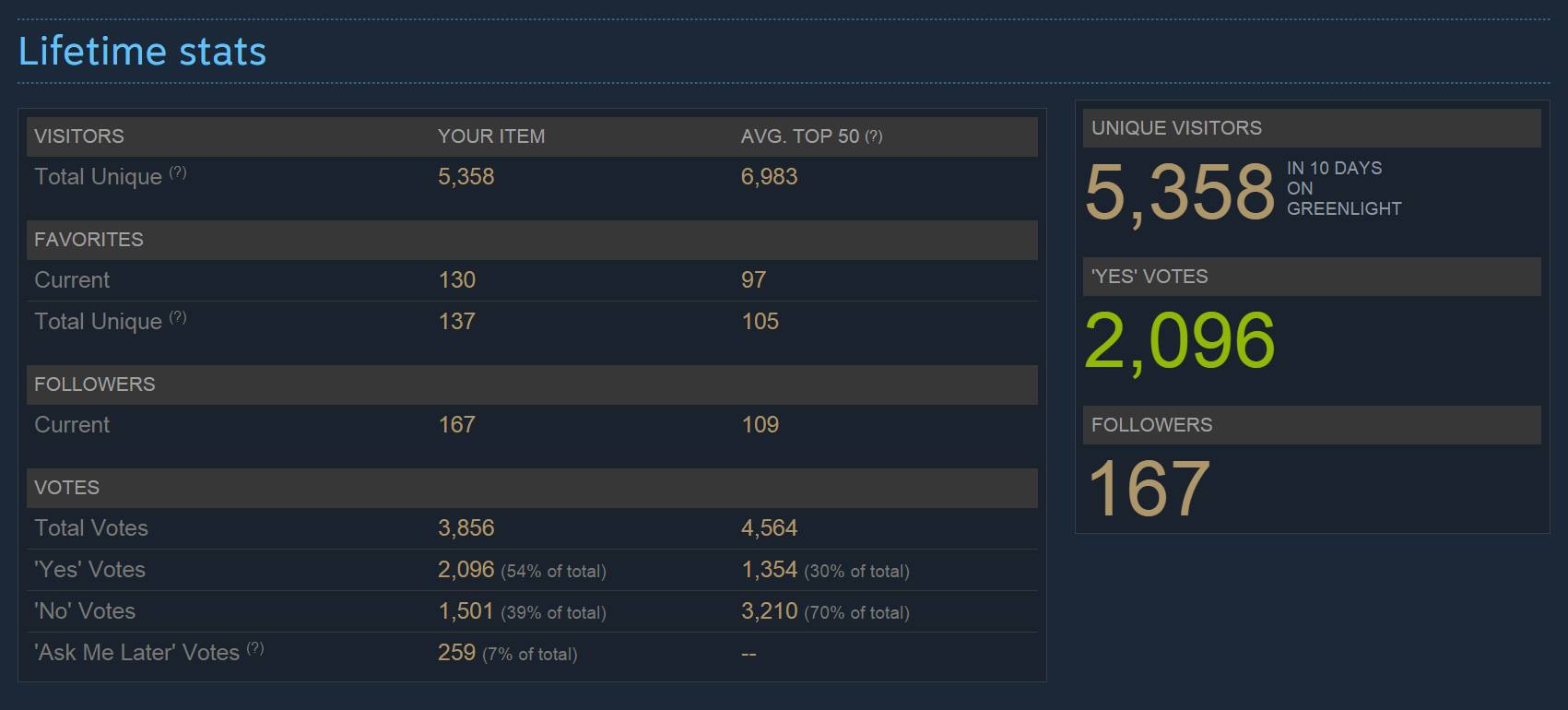 This was actually a lot fewer Yes votes than we were expecting (based on the average statistics given) but Valve stress that it's not so much about the number of votes that you receive more than the interest in your product relative to the other titles on Greenlight at the time. The chart below outlines the split of Yes/No votes and how our cumulative votes were tracking relative to other games on Greenlight:

As you can see from the above graph we were tracking closer to a top 15 game than a top 100 game which may have factored into our short time on Greenlight; we're not entirely sure though - ultimately the decision to Greenlight a game rests with Valve.
Finally, the graph below highlights our views and votes over time: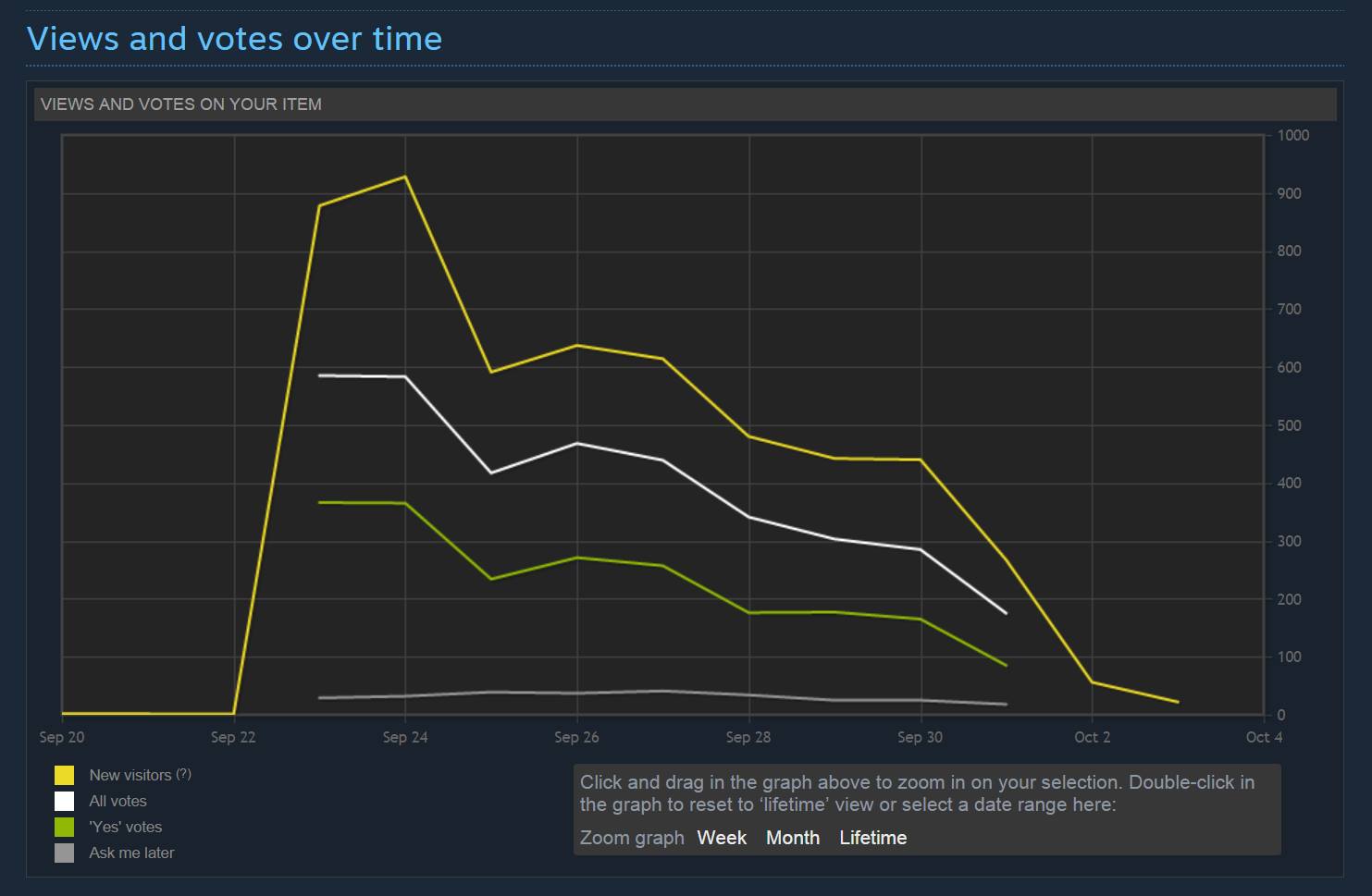 As you can see after our initial peak (launch was Wednesday 23rd September), the number of visitors started to drop quite significantly. We launched on a Wednesday on the hope that our number of visitors would rise during the weekend but this didn't happen. Our largest number of visitors was actually 1 day after our Greenlight launched (our graph peaked on Thursday 24th September).
General Tips
Here, I provide some general suggestions for putting your game on Greenlight:
Treat your greenlight page like a marketing campaign - the point is to sell your product
Your trailer is your most important asset and needs to get all important information across
Keep your description interesting yet succinct and ensure you describe all important aspects
Don't get too bogged down by negative comments - if someone simply doesn't like your game but has no supporting arguments as to what they don't like then it's probably not worth worrying about
Be on hand to respond to important questions about your campaign - it may highlight a lack of information on your part and force you to revise your materials
Don't be afraid to tweak or adjust your description and artwork as the campaign proceeds
Don't oversell or overpromise - treat your game for what it is
Try to interact with your community in a productive way
We highly recommend you avoid getting involved in any scheme that promises to increase your number of votes through any means: we had 3 offers within the first day of our campaign alone and simply ignored them. Gimmicks won't necessarily help you when people come to vote on your game.
Conclusion
We're still several months away from release but don't intend to go silent: we'll be doing regular posts here on Indie DB and via our Steam page too. You can also stay up to date with our progress via our Facebook and Twitter channels or by joining our mailing list. We're incredibly excited to start sharing all the things we haven't even mentioned about the game yet: lots of surprises still to come!
Many thanks for your continued support.
Clive Lawrence, Jonathan McEnroe and Peter Satera
Observatorium Team