Hello community!
I'm happy to see that the initial responses to the mod where positive :) I was able to get some more work done on the textures. So far I have replaced 90% of the interior textures for the plains of oblivion. The new textures are only slightly different in design...they look a little more organic for the energy membranes and otherwise more like volcanic stone/cold lava which is prevalent in oblivion. (assuming the daedra actually build their architecture like we do and not just will them into existence.)
While I often increased resolution and detail of the textures up to 2048² the results where less visible than I hoped. The reason for this is that the normalmaps have a pretty strong effect in oblivions engine so I have to replace them aswell. So far I have refused doing so because the way the gamebryo engine requires these maps is a chore to do. I have to save the specular map in the normalmaps alphachannel (at least that is how it looks) and this is the exact kind of fiddlework I had to do for an earlier version of Shavra. I hated it then and I still hate it now.
Either way, I believe the results are at least servicable and oblivion does look more hellish now than in vanilla: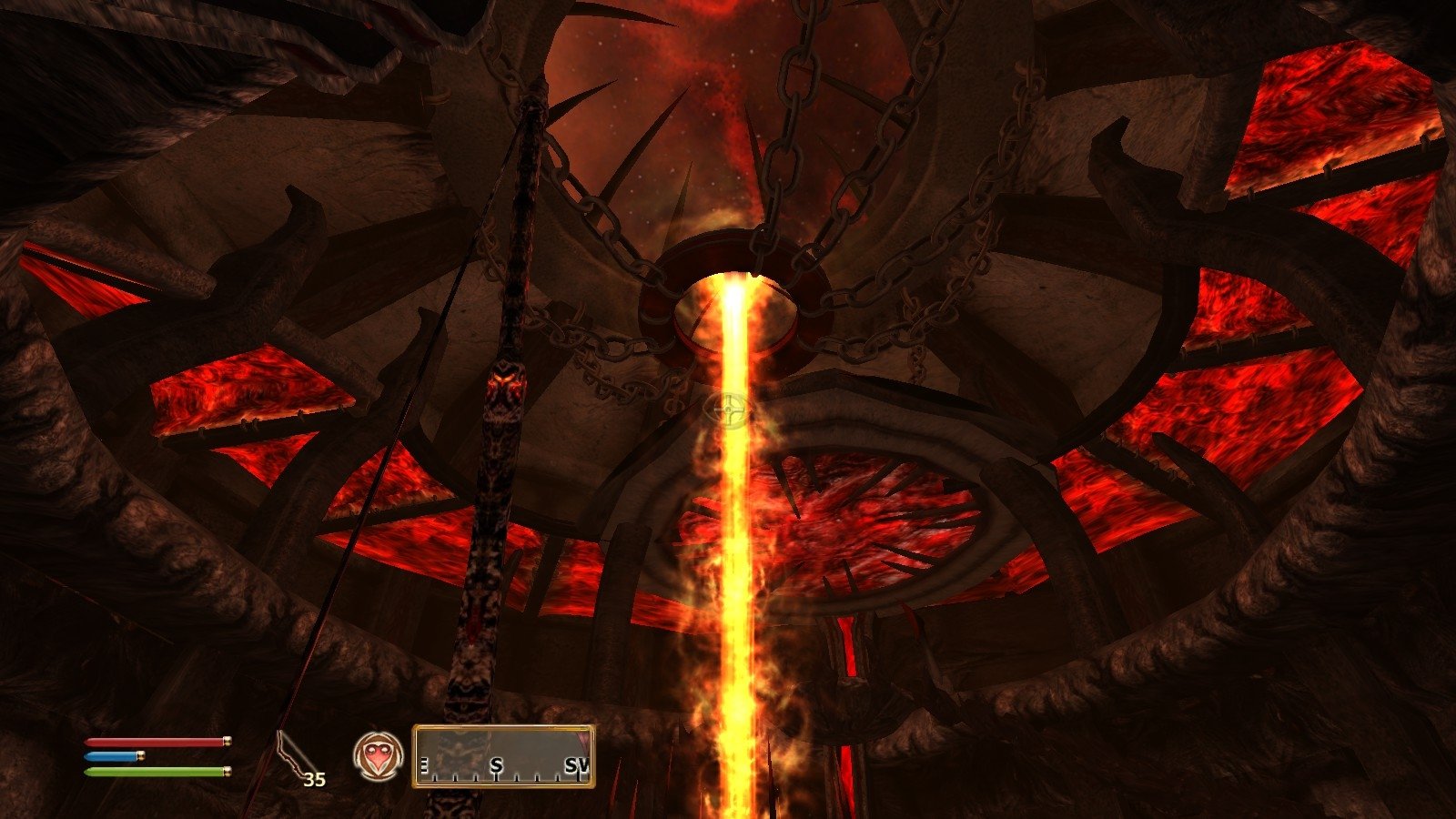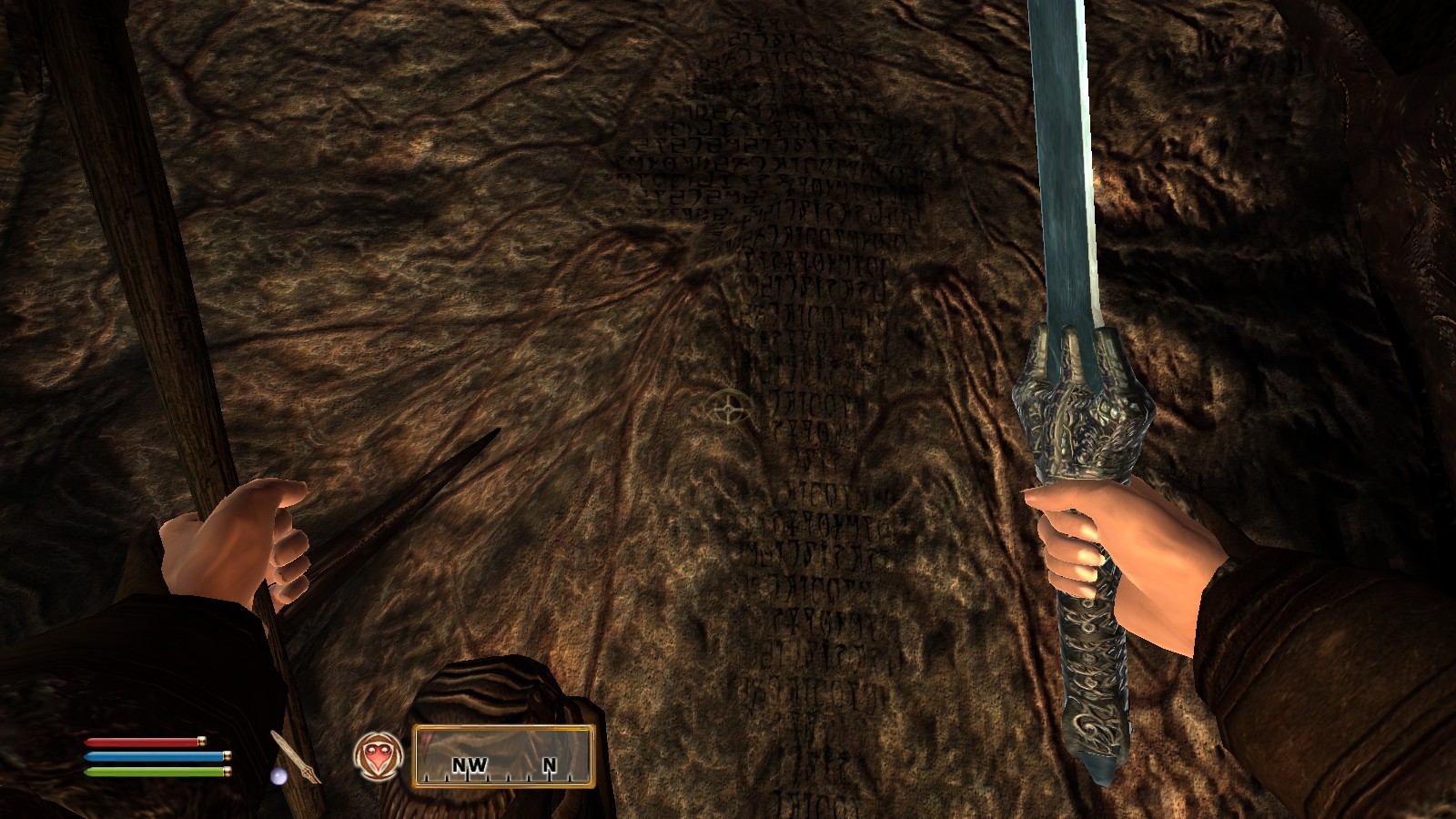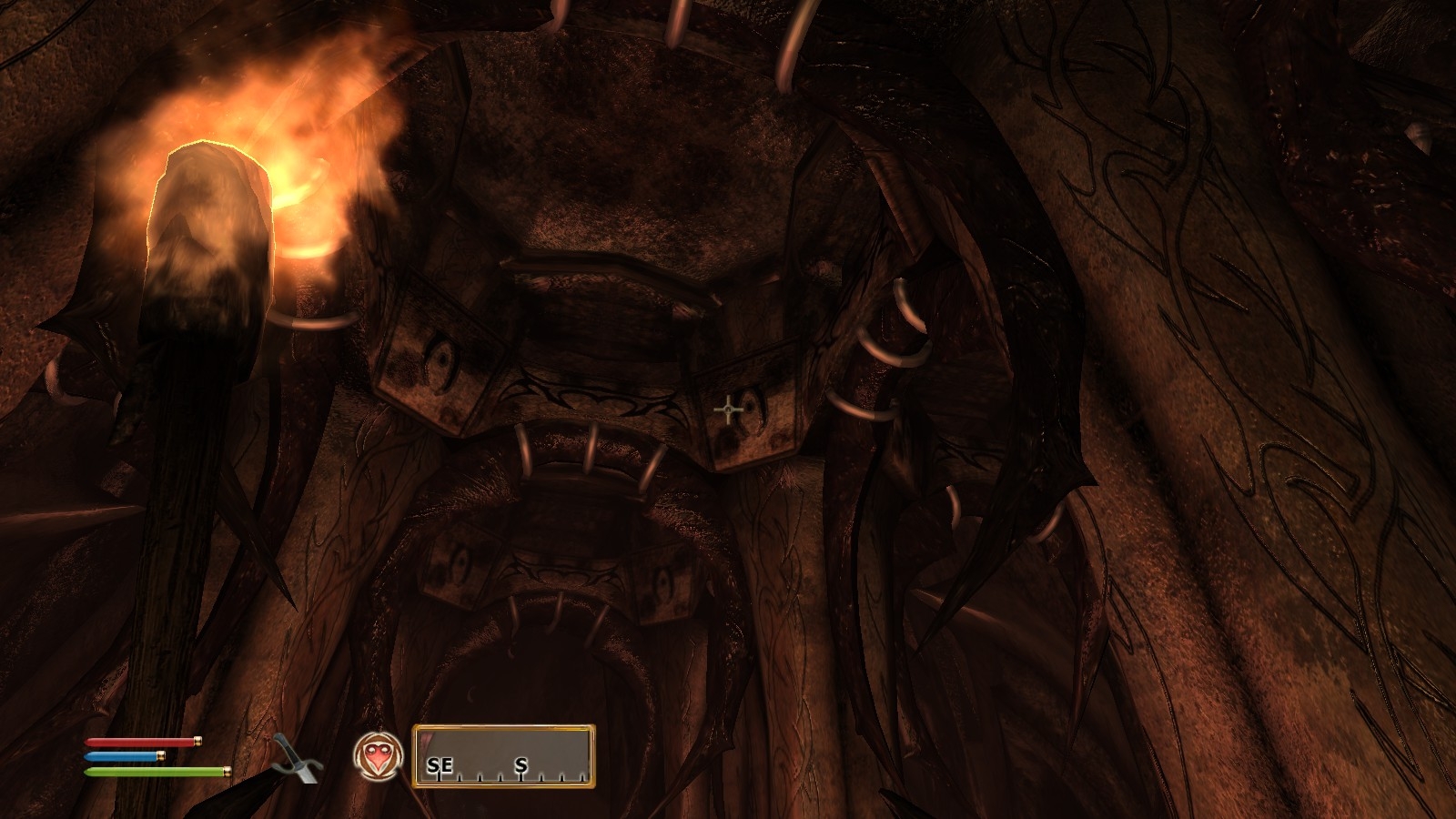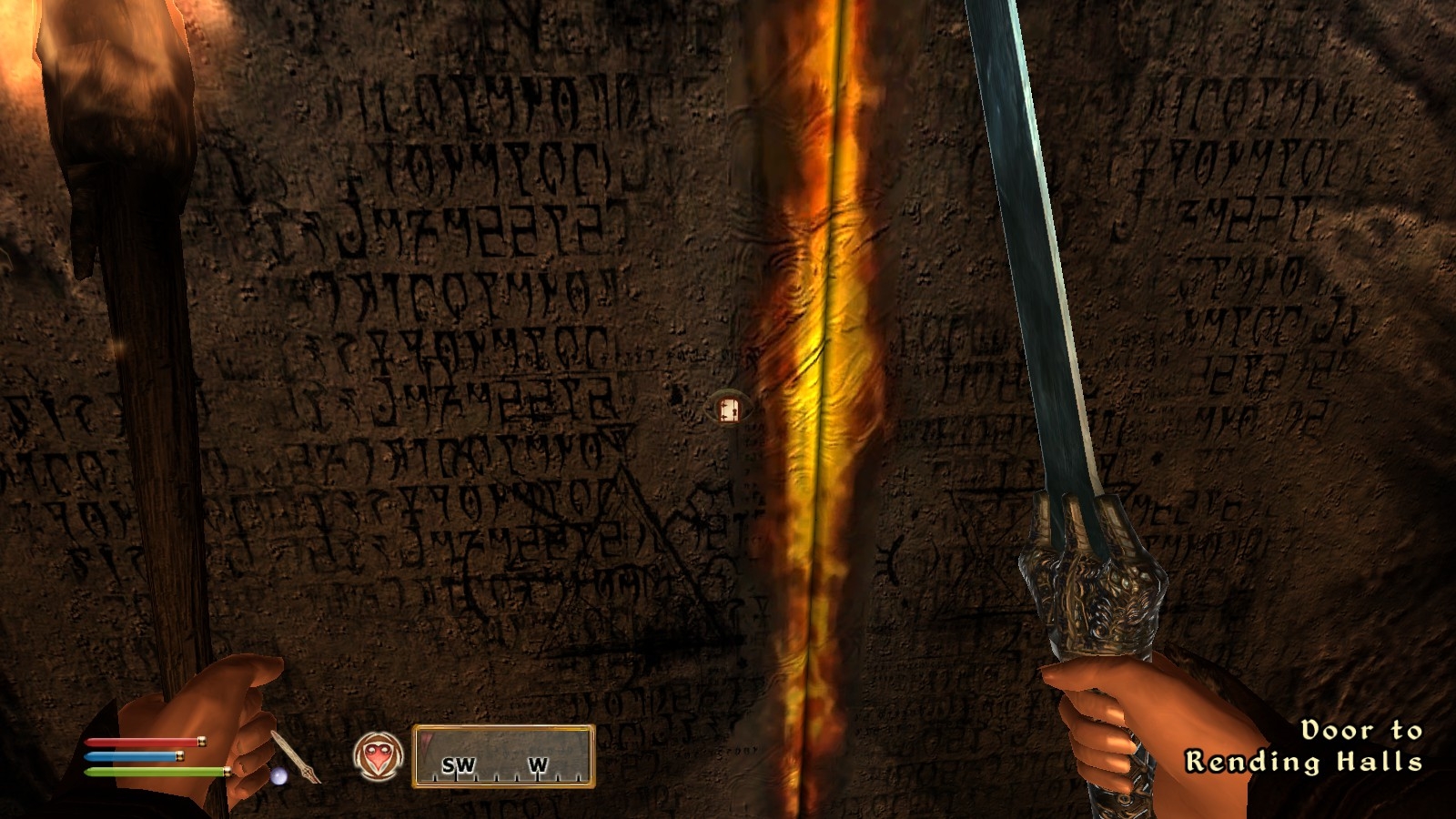 A lot of textures look crisp and detailed even when standing right in front of them.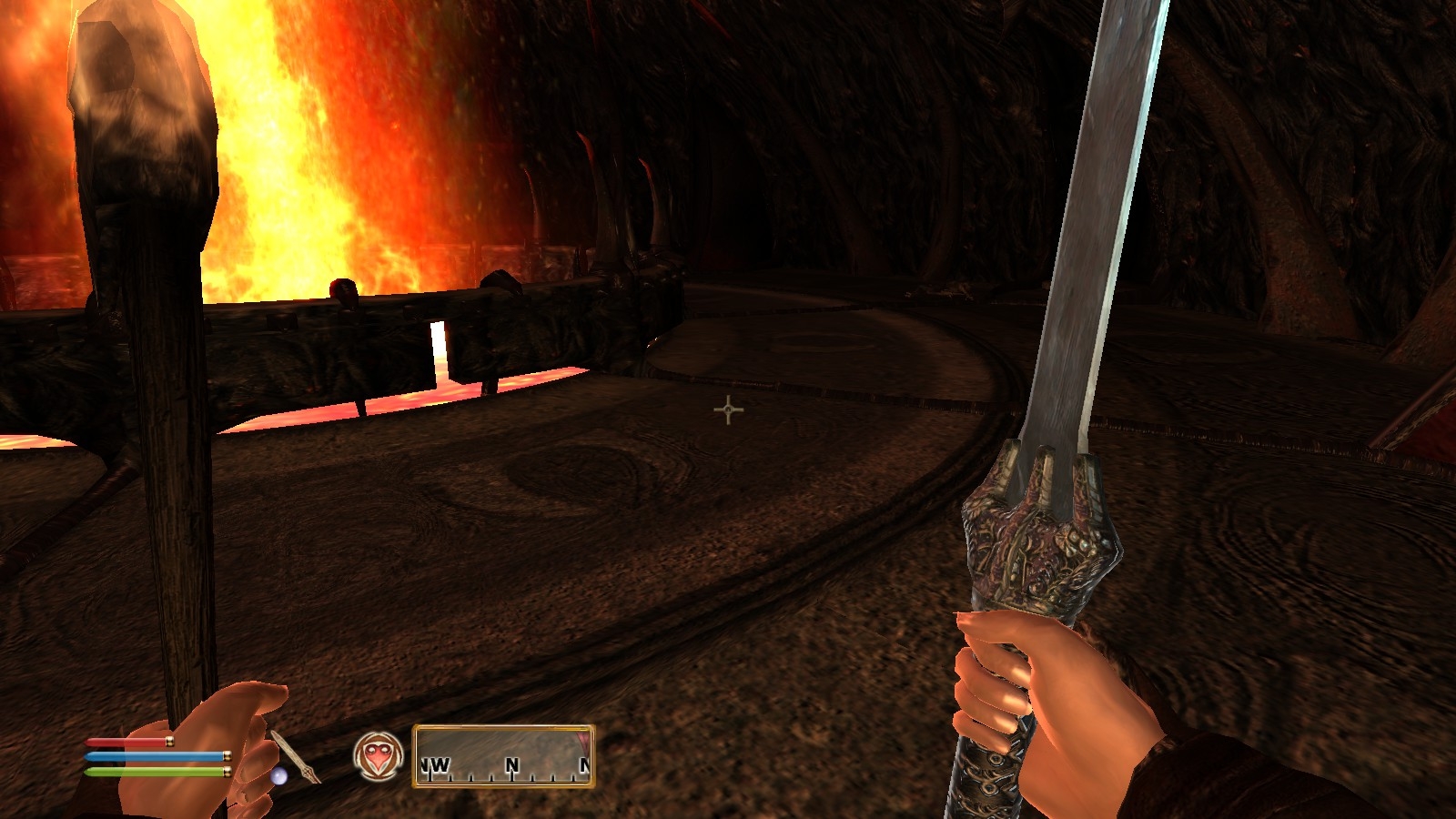 This diffuse map has a resolution of 2048²...the normalmapping does obscure this.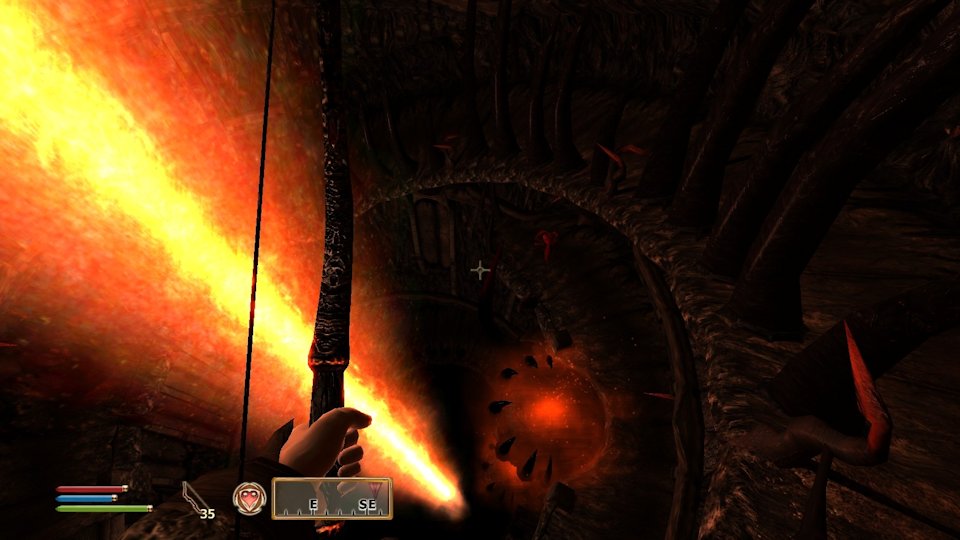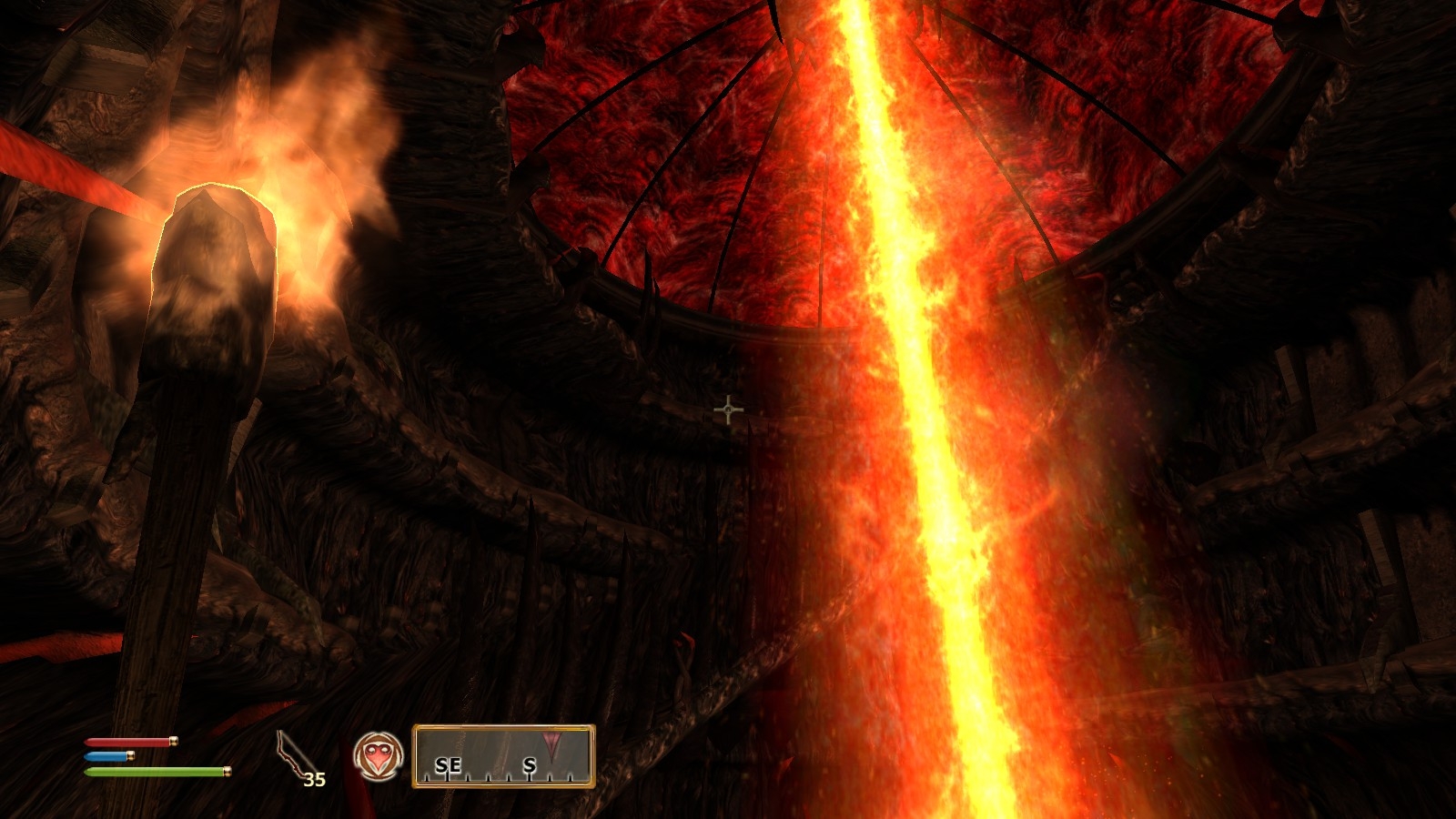 Darker and more infernal oblivion interiors.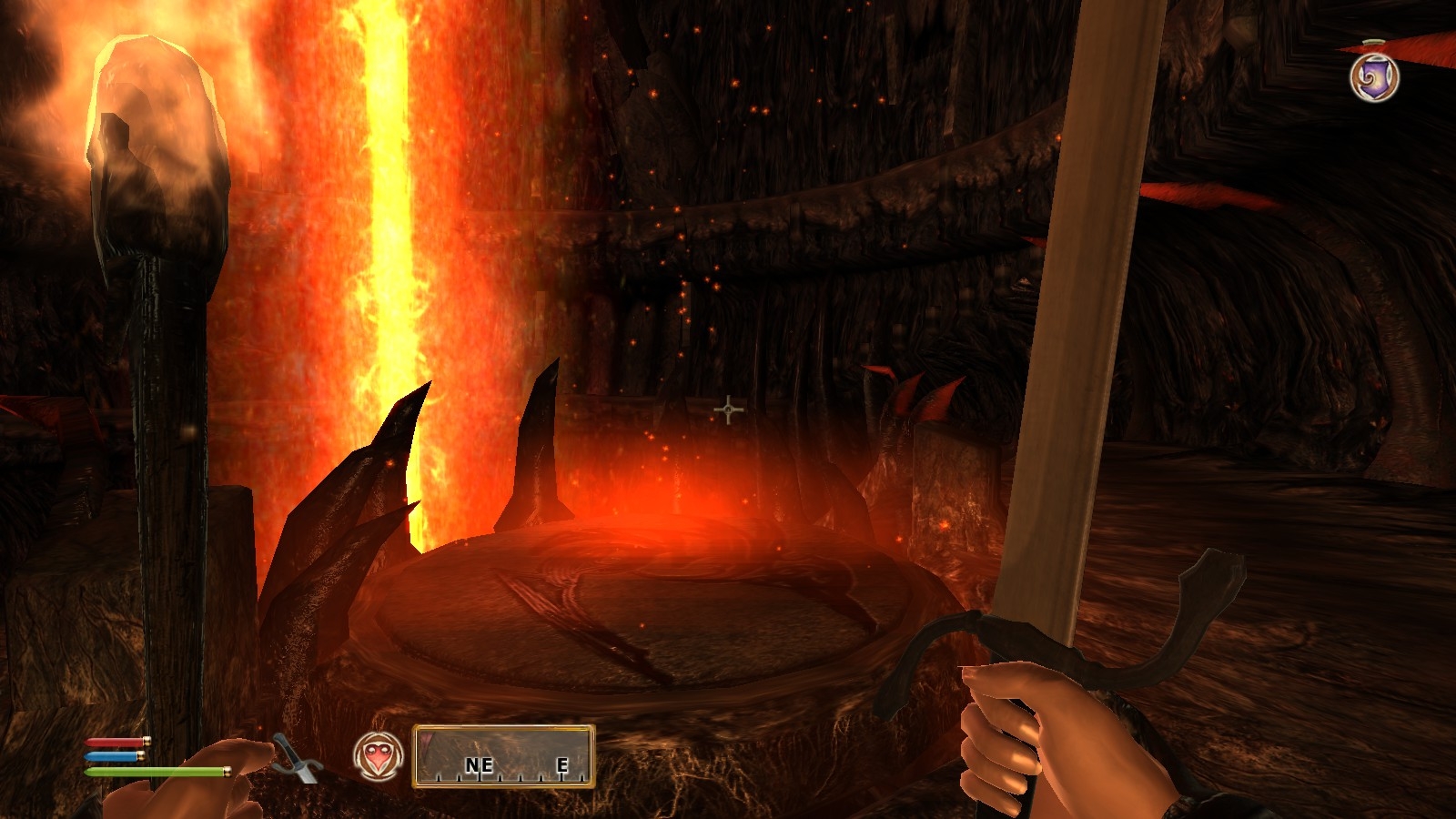 I'll get back to working on the realm of oblivion soon and comments as well as suggestions are welcome.
Below is a simple retexture of the scamp. As they stroll the dark planes of oblivion rather casually which is literally surrounded by lavalstreams, I figured that having them look greyish and burnt would be more suitable: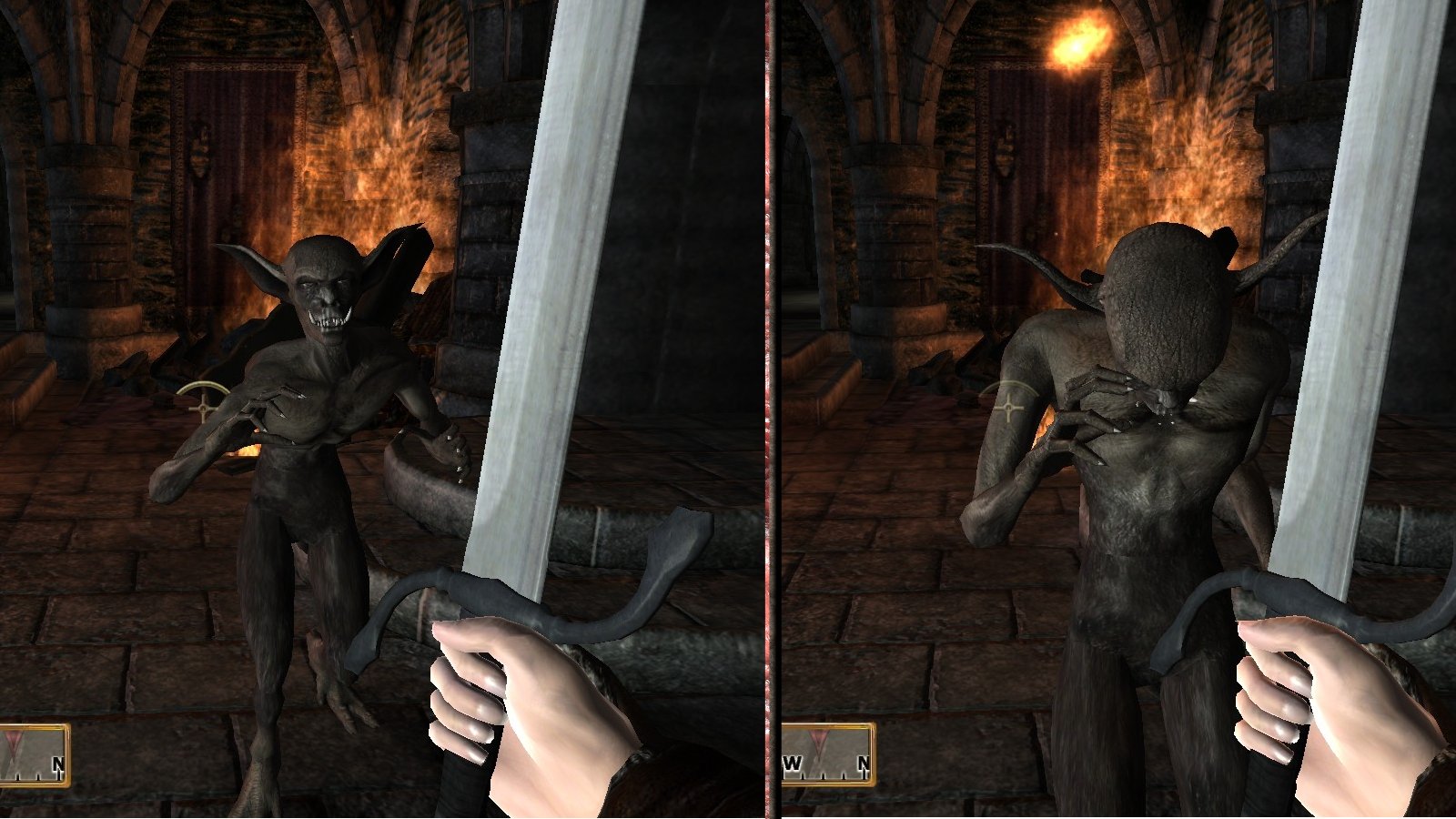 The Dwarven Armor and Weapon Set
Lorewise, the dwarven equipment should look like bronze...however, it has always been displayed looking more like pale gold. I always liked the look in both Morrowind and Skyrim...in oblivion however they looked as if they where made from solid gold, polished gold at that and very recently. Dwarven equipment is supposed to be ancient. I have increased the resolution of the textures, added some small ornaments and changed the colors to at least look more like in the other games as well as blend better with other sets.
My character is wearing leather greaves as the game refused to take the texture for the dwarven one. An issue I'll solve soon, I'm sure.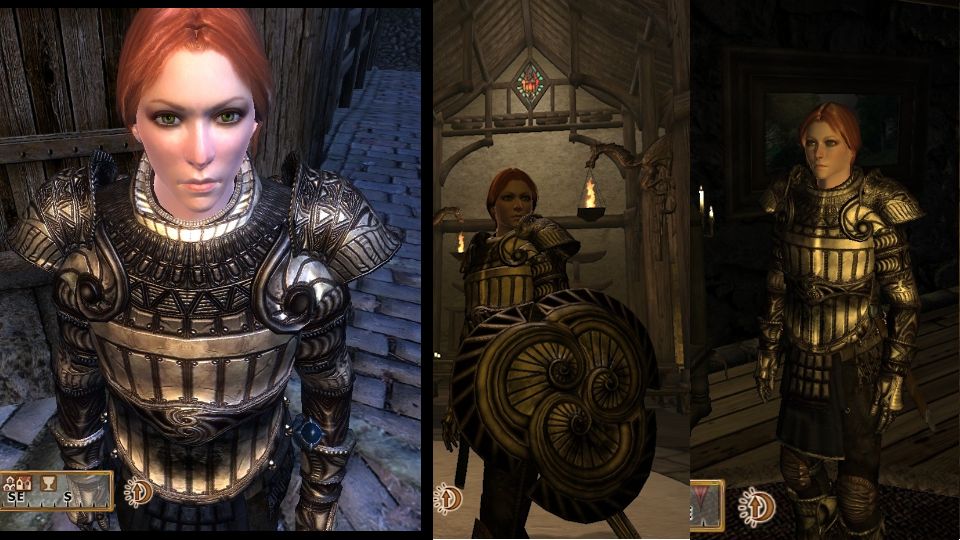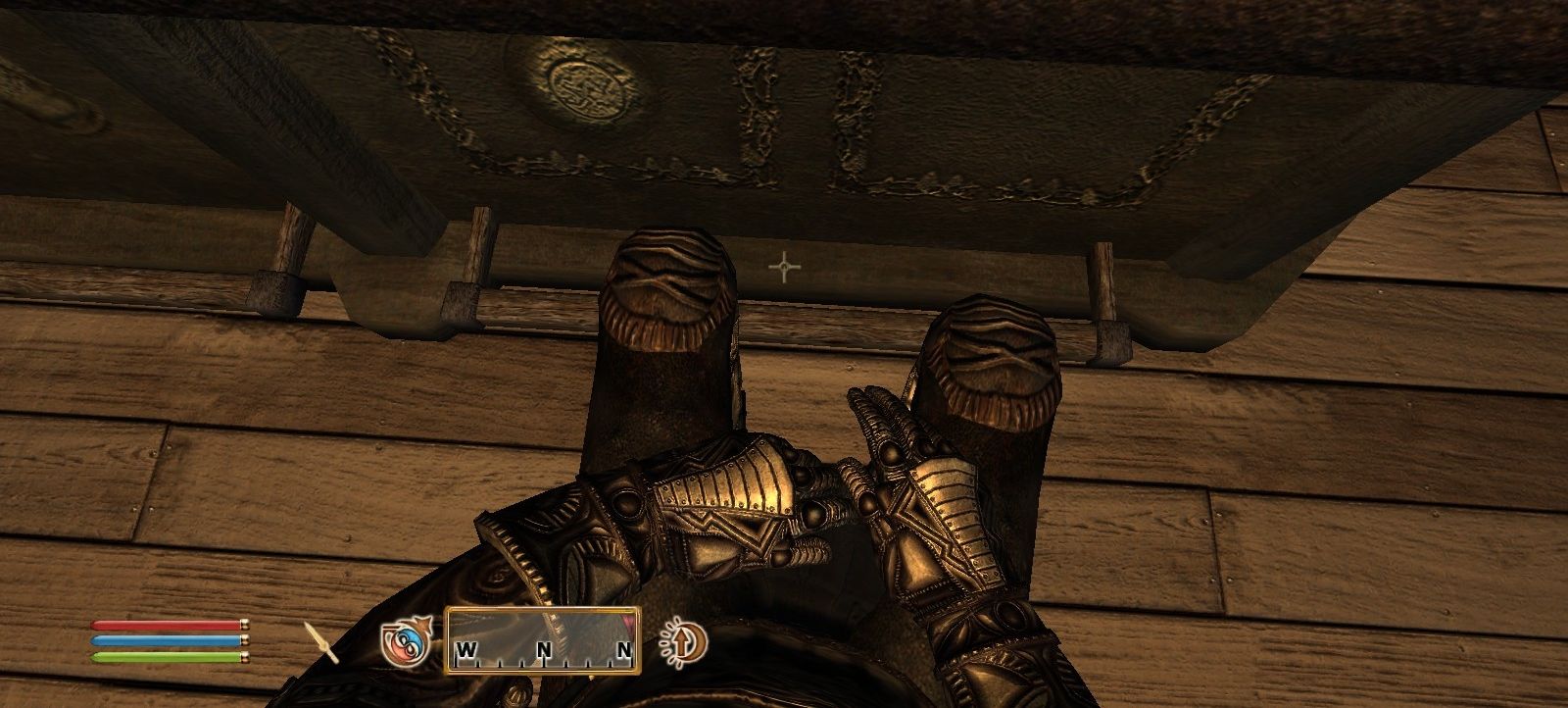 High resolution and adapted colors.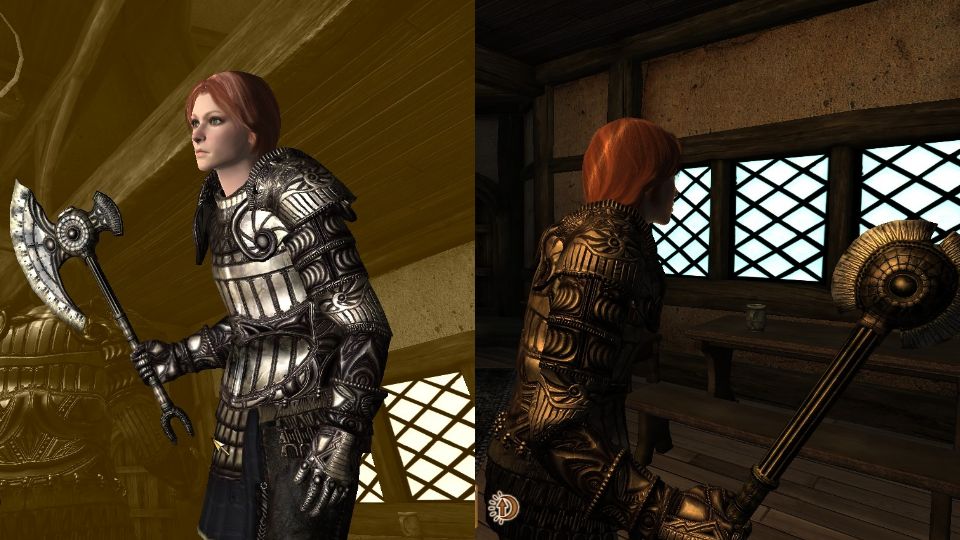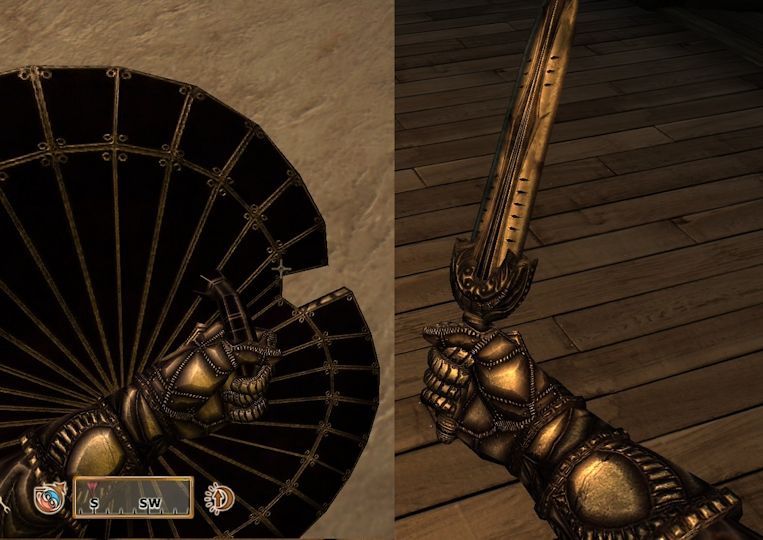 Thank you for reading, please leave some comments below if you're already here and you'll hear from me next time.