NVIDIA has announced two new graphics cards in the 10-series of Pascal-powered GPUs: the GeForce GTX 1050, and GTX 1050 Ti. As the numbering system implies, the 1050 is a budget model that sits at the lower end of the GTX 1060, 1070, and 1080 models.
When we say budget, we mean it: NVIDIA is asking just US$110 for the 1050, and US $140 for the 1050 Ti. There's one caveat, however: neither card is certified "VR Ready", like the 1060 and above are. This is despite all cards being based on NVIDIA's latest Pascal architecture.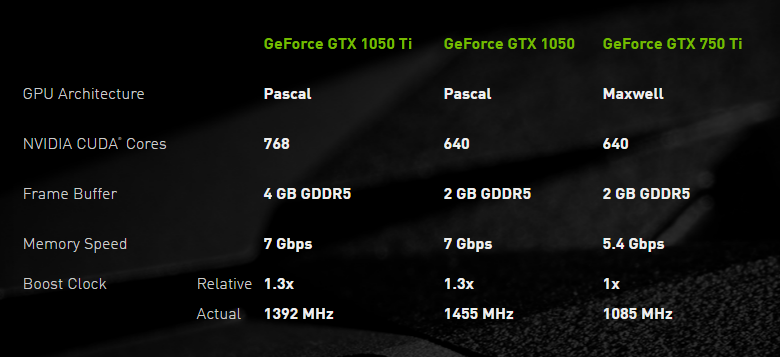 That caveat has its own caveat, however. As Road To VR surmises, it's possible that the US$140 1050 Ti will still be powerful enough to meet the Oculus Rift's newly-announced minimum specifications. Those lower hardware requirements were revealed at Oculus Connect 3, and were made possible with techniques such as asynchronous timewarp and asynchronous spacewarp.
Either way, these cards won't provide a premium VR experience. But as NVIDIA confirmed above, it is working with Oculus to ensure the 1050 Ti makes the grade. Both cards will be available on October 25, with a number of partner models coming from Asus, EVGA, and others. Of course, if you want to go in the other direction, there's always the US$1,200 Titan X to blow your cash on.