Client Version 1.4.12
As mentioned in the Developer Journal #37 we're making some big changes to Sunset Harbor. This release represents the first part of several updates to add more roads, more function and more visual interest to the area.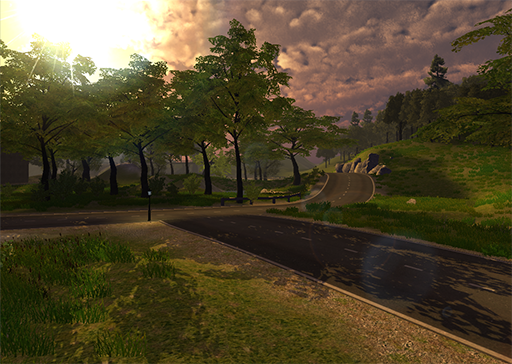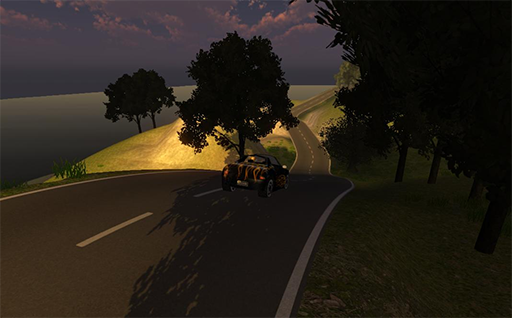 Aside from the road we've added some additional cliff and rock assets to make the area a bit more natural looking. The rather dark and gloomy forest behind the lodge has been removed and new trees replanted to make the whole area a bit brighter and friendly.

A new speedometer interface has been added to the vehicle when you are driving as can be seen the image above. This a great new way to see just how fast you can go.
Head over to Sunset Motors in Sunset Harbor to pick up your shiny new vehicle if you don't already have one and start cruising around in style.

Release Notes
New Road in Sunset Harbor

Cleared and replaced forest around Lodge building

Additional tweaks to vehicle handling

Speedometer at bottom of screen while driving a vehicle. Shows speed, mileage as well as trip mileage which resets by pushing the button next to it or automatically when you put your vehicle away.

Player stats now tracks total distance driven in miles. These stats are not retroactive and will only reflect distance from this client version forward

Added ATM Terminal to Sunset Motors