Version 1.3.7 brings some important fixes as well as some neat new features. Be sure to read the full release notes at the bottom to see what has been added/fixed.
Gift Boxes
The new Gift Box item can be purchased in the Retail Catalog in world (Catalog->Retail Catalog from the main menu) and is a great new toy for developers. Developers can purchase and place this item in their private and public locations to give a free gift of a product they have created. This is a great way to help promote your products, give an event give away and more. By managing a gift box you can set the product ID (of the item you want to give away) as well as setting the texture and color of the gift box itself.
NOTE: This item is only visible in the retail catalog to developers. If you are not a developer you will not see this item in the retail catalog. The item you want to give away must be something you created/painted and is published in the catalog.
FMX ATM Terminal
For those that wish to promote First Meta Exchange there is the new FMX ATM Terminal available in the retail catalog. This works just like a regular ATM, but has the FMX Logo brandished on it's front. The ATM Terminal (regular and FMX) now have a window with buttons to link to either NuVO or FMX for purchasing NuVO Notes.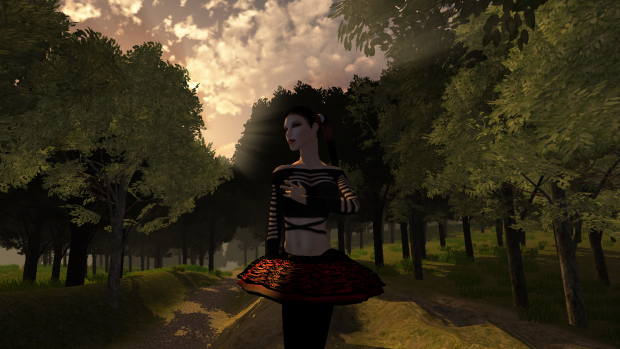 Release Notes

[New Stuff]
- Added Gift Boxes which allow developers to offer free gifts in their private and public locations. Gift Boxes are only visible in the Retail Catalog to those that are a developer.
- ATM Terminal now shows options for purchasing from NuVera Online or First Meta Exchange
- New FMX ATM Terminal retail item that works just like the regular ATM but has the FMX logo on the front instead of the NuVera Online logo
- While placing objects you can right click to cancel
[Fixes]
- Fixed issue with Tutorial Island button not working in the destination screen
- Fixed issue with Sales Terminals in the shops in SH not working
- Fixed issue with NuVO Notes balance not updating after purchasing something from the website catalog via the shopping cart or retail products catalog in world
- Fixed issue with Mannequin objects not saving applied pants clothing
- Fixed issue with removing products from the area info window not removing correctly removing products.
- Chat Window no longer overlaps other windows such as the Places Interface.
- Updated network database connection coding to resolve issue with database connection flooding
- Minor update to Mannequin management interface to fix + button being too low and clipped by wearing list
- Fixed issue with mouse clicks getting fired twice when interacting with objects
- When placing new objects into an area and placing them directly on other objects the position and rotation should now set correctly