Nuclar Showdown v2.1 Released!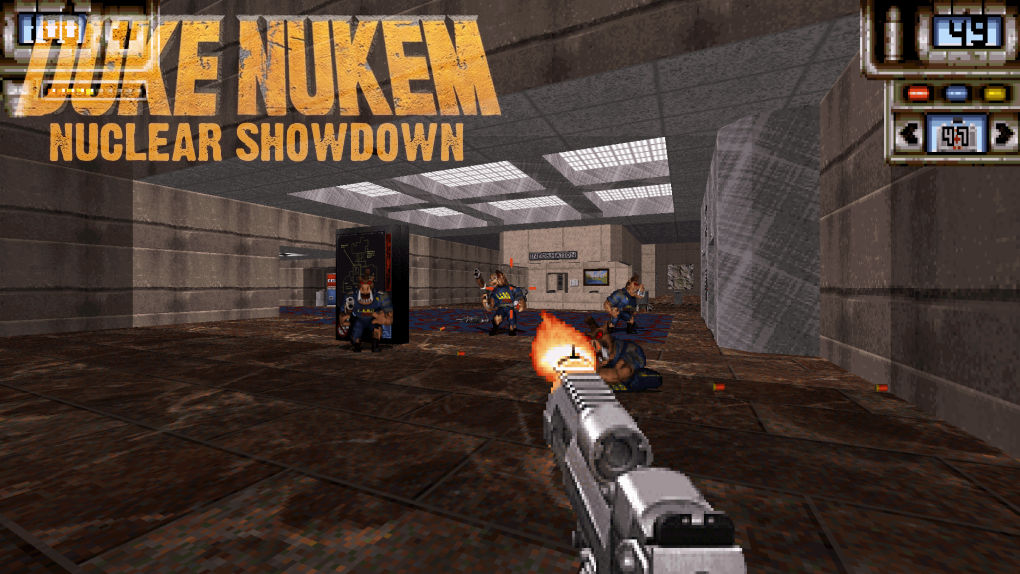 ---
Nuclear Showdown v2.1 is released - this version fixes a few issues brought up and also adds a bunch of new content; widescreen artwork for the default weapons, new art for the Desert Eagle, and TONS of new Duke quotes (many of which are context sensitive) Also new is additive rendering for certain effects; the Shrinker Crystal now really glows in the dark (but not in full light) Another new addition is additional artwork for the babes Duke needs to rescue; no longer a army of complete clones, make sure to rescue them whenever you see them.

Using quotes from the PSX versions of Duke (only quotes used from around the DN3D era are used since his DNF voice is very different to his Duke3D version) Duke will now comment on a lot more things. There's still some things to be tweaked and worked on, but check out the following videos to get an impression of what's in store. A few quotes are also used in the Duke it out in DC episode.
To install, download Eduke32's latest snapshot from here, unzip into your Duke3D directory than download Nuclear Showdown and unzip into the same directory; than simply run Nuclear Showdown.bat to play. If you have a 64bit system, make sure to grab the 64bit copy of Eduke32 instead as it has some performance improvements.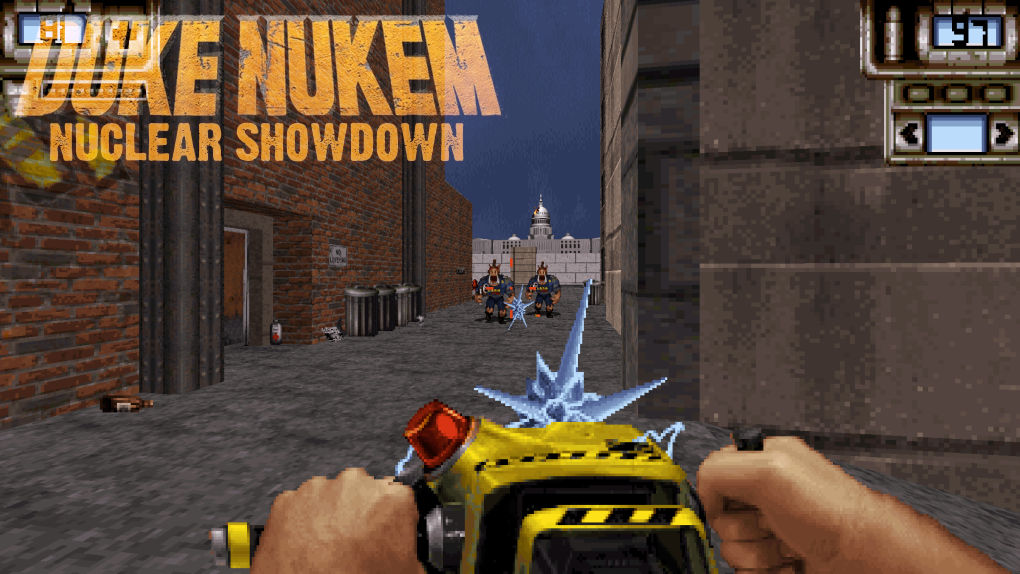 ---
Changelog for V2.1
replaced Desert Eagle sprite with new ones by HMNuke93
fixed Pistol reload animation
added widescreen sprites for Pistol
added widescreen sprites for RPG
added widescreen sprites for Shrinker and Expander
added widescreen sprites for Freezer
added alternate sprites for captured babes by sebabdukeboss20
fixed plasma projectile not being fullbright
fixed lizman head spawning loads of them
fixed a couple default Duke bugs (Newbeast hanging being made invincible if one-shotted .etc)
added tons of new Duke quotes (thanks to Jimmy Gnosis for supplying some sound files)
added additive rendering for certain sprites
weapon drops when saving babes no longer drop repeats until you've gotten everything#
implemented balance tweaks to pig cop tank and suicide drone
added Lunar burnout by oporix to Nuclear Showdown Episode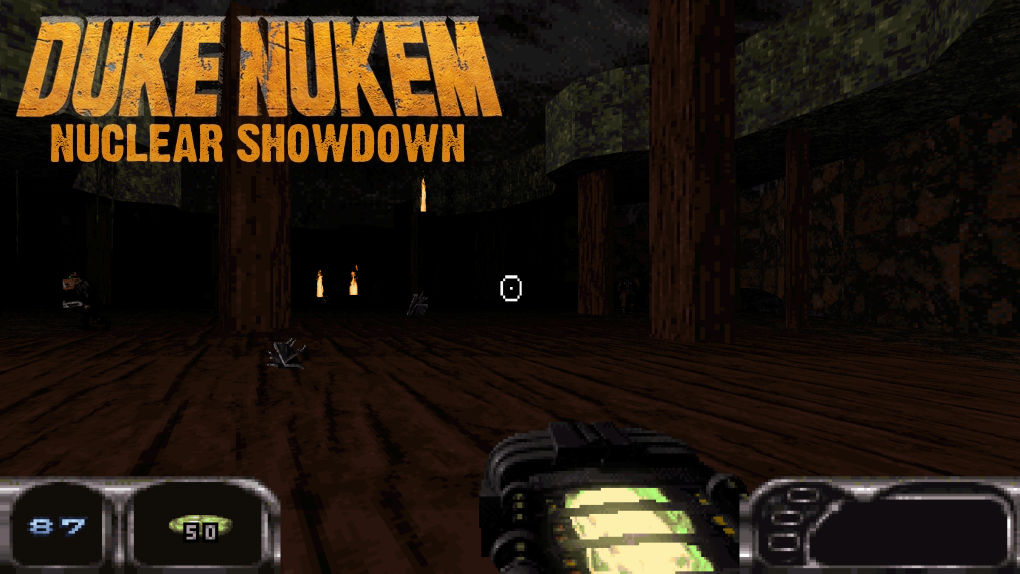 ---
Videos
Here's some videos of the new version, the last 2 were recorded whilst in development (listed from newest to oldest)
Desert Storm:
Baptized in Lunar dust:
Nuclear Showdown v2.1 Shaky Grounds pt1: Apocollapse: