Well, I set out to finish Floor 3 by the end of this week and that is what I have done.
I am done with the actual mapping and its more of getting the rest of the entity work in now.
As with NPZ4, this map is now 99.9% finished. Does not mean that it will not change in the future, but it is unlikely to do so within the next few months.
I have taken the screens and will be posting them up as soon as I finish this news article. There are 15 images in all.
Will delete out the old ones from earlier in the week.
Floor 3 to me signifies, for me, a feeling of oppression. It is the first map textured similar to the citadel and uses a similar lighting scheme through out. The idea behind Floor 3 was that this would be the Combines Research and Development area of their NPZ base. They mainly experiment with head crabs, zombies; bio-engineering, and teleportation at this facility.
This is because of the high volume of prisoners they have at their disposal.
I also wanted to take this opportunity to introduce the eighth Breen clone. As seen in 2 of the screen shots I will be posting up. He plays an important role later on in the game.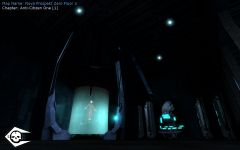 Breen Clone #8. At this point in the mod he is still undergoing creation, but later on in chapter 7 or 8 he will play a key role.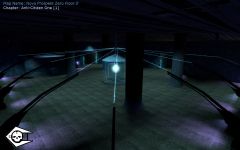 This is probably the largest section of the map (probably because the stairs area right after this is pretty big as well). The main theme here is that this is a room in which the combine test new sources of energy. The shield screens protect them from any mishaps whilst the stairs insure easy access to the teleporter for Floor 2.
This is a major battle area and you will have to fight your way to the end of the map currently.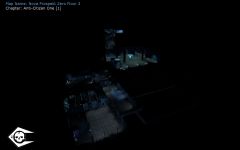 This is the full shot of the map. What you can only partially see on this image is a maze of air ducting that you travel through to get to the area in the screen shot above this one.
This map is likely to see some drastic changes (a.k.a. a new area or two) later on in CI's development.
And now that this map is out of the way I will begin work on Floor 2 probably on Sunday or Monday, I have some other things to take care of for LMP²'s other games first (our server failed last weekend, so now I get to replace it -_-;).
Thanks for following!
Geowil.