Playing side scrollers is great fun when the enemies line up in front of you, waiting to be mown down by your forward facing lasers. It's a bit less fun when they work out that a frontal attack means almost certain death and start sneakily defending their planets with turrets above and below. This is when you need some missiles to ferret out those pesky, hard to reach gun emplacements.
I intend an extensive roster of missile types but for now there are two; a basic, fixed path missile that requires a little judgement and timing to work effectively and a homing missile that closes in on the nearest enemy.
It's surprising how effective missiles can be in clearing out a planet - especially the homers!
Heres are couple of images that show the missiles in action.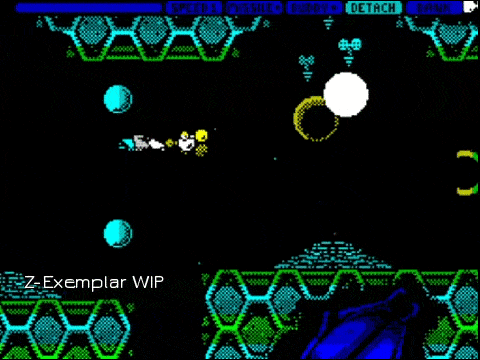 \
The Z-Exemplar craft is fully tooled up and ready to rumble!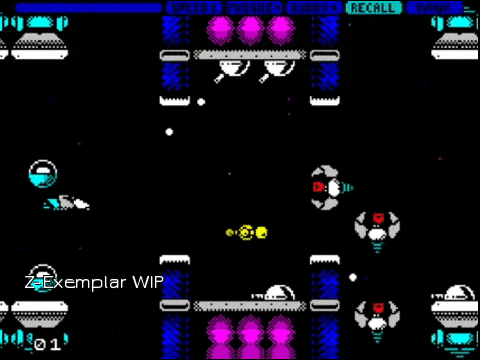 Homing missiles are invaluable in situations like these!
More updates to follow.
E.