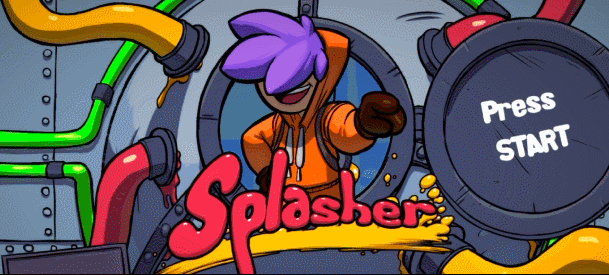 The Splashteam is very proud to announce that Splasher is now available!

It's been a long way for our small team and we sincerely hope you will have tons of fun (and maybe a bit of rage :p) while playing Splasher.

If you missed it above, here's our release trailer:


If you join in don't forget to share your best runs as well as your most crazy moves or deaths. If you post on social medias, use our hashtag #SplasherChallenge and challenge your friends or your favorite video makers.

We are expecting your feedback on the forums or our social medias. Shoot ahead!

Have fun everyone!