Hey everyone!

It's with great pleasure that I'm happy to announce that EP1 is now available on steam, feedback thus far has been nothing but positive! (Except for a few bugs)

Now due keep in mind that the game is still in early access. There's a few kinks and things that will be fixed and added with some time. The first episode is scheduled to release in february 2017.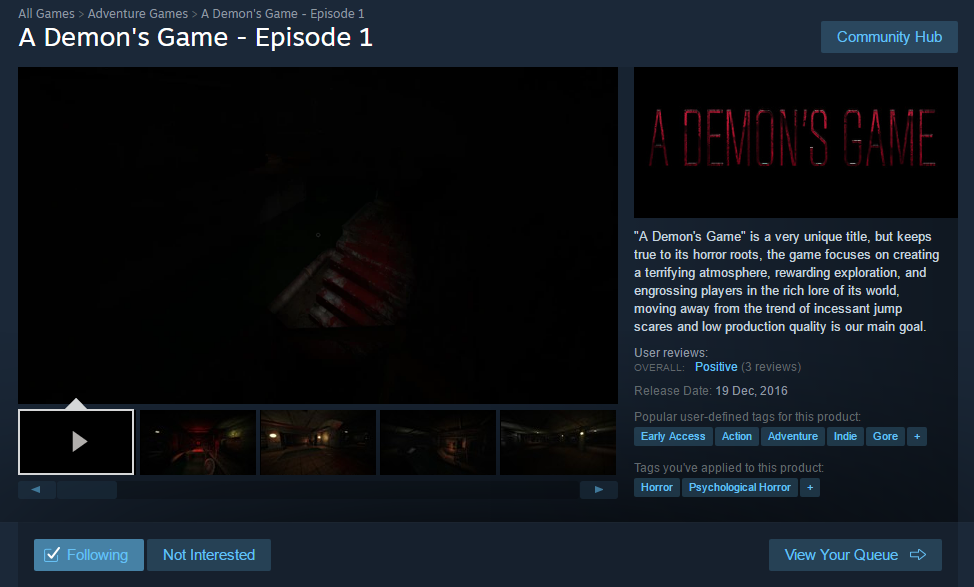 The first episode is also 20% off until the 26th of this month! So get it while it's hot!