Since the last post, quite a number of things have been modeled.
Several known characters and level assets.
The latest render has been added to the gallery section showing current level geometry being worked on. it has taken quite a considerable amount of time to find the correct look and design to bring to life this level that is currently being setup.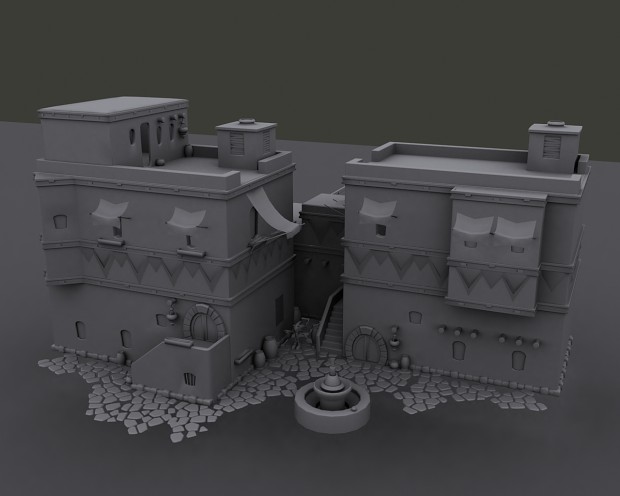 As for the characters that has been modeled...I will be evil and not say whom has been created.
hahaha.
Not a whole lot to say, but the project is still going even if I am doing
it pretty much solo these days with the exception of some concept artists helping out whenever
I require some new artwork to work off.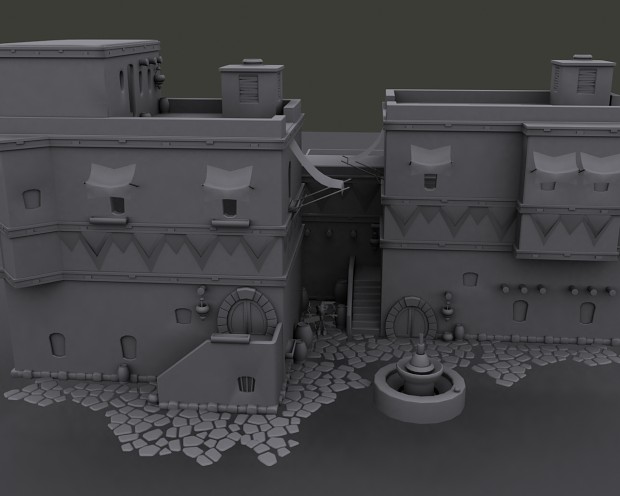 Un-interesting information:
For a while I had trouble with the graphics card overheating causing system reboots and blue screens of death. With money being tight and coming close to replacing it, I extended its life by replacing the silicon heatsink compound on the chip. Something that can be easily overlooked.
Everything is now back up and running fine.
Updates will be perhaps sporadic since I'm mainly working on modeling assets for the project.
EDIT:
It has come to my attention that someone has recently started a fangame and has decided to call it none other than.....Ashura: Dark Reign (Link here)
I can say that this....whatever it is, is NOT the Ashura: Dark Reign that we are building here, nor is the plot or the characters going to be within the game. Hope this does not confuse people.
Of all the names to think up, they take ADRs. Shame on them.