THE GOOD NEWS
Hey guys! There has been a lot. A LOT of work done on the internals of the Micro framework . Including a shaders system, bumpmap support, more powerups, and a brand new HTML UI! Check it out :) [Not a final design]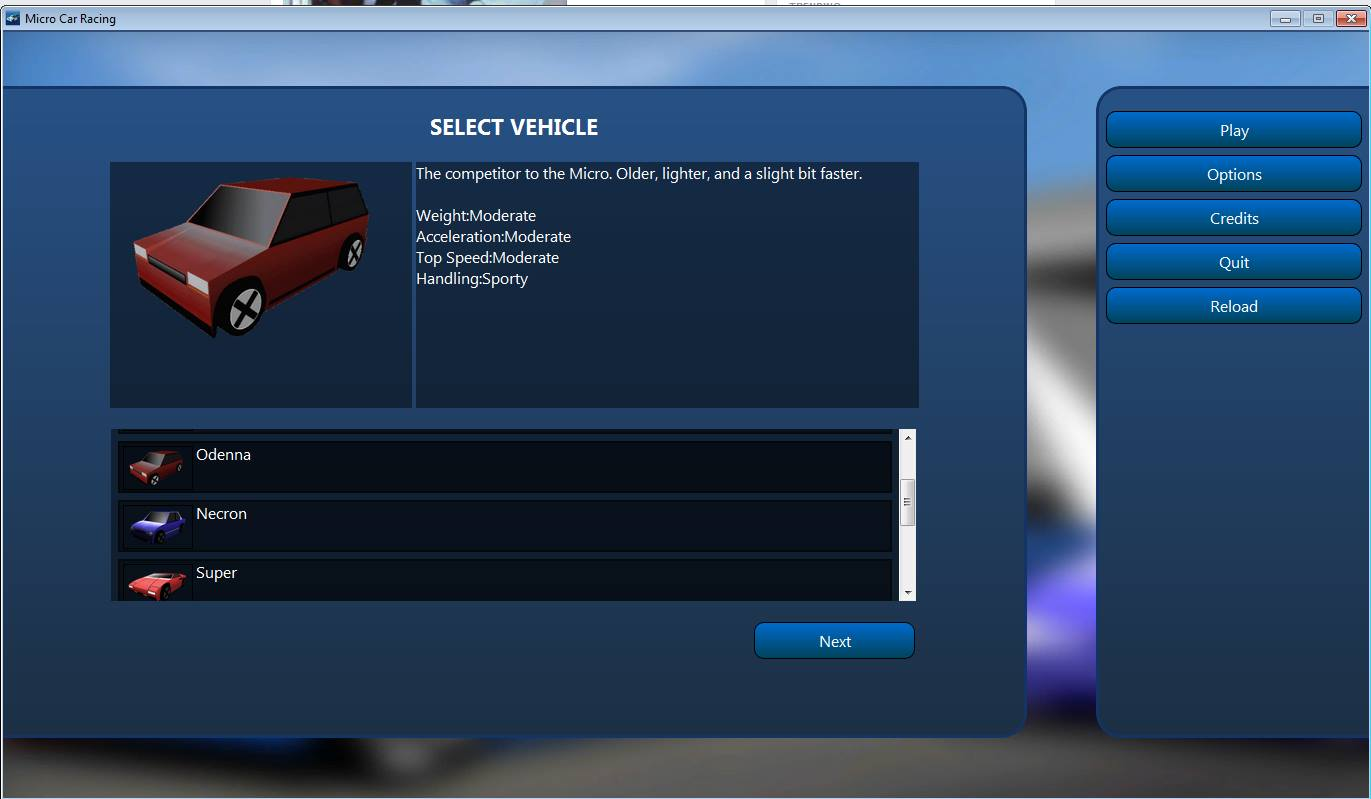 The rendering plugin is Awesomium, which suits the purpose well. Now vehicles and tracks must use a preview.png and HTML's BR instead of \n in the game files. Small changes for a new, scalable UI.
We are well on our way on developing new tracks, we have models ready and the per-race props system ready!
We have 2 new cars. The Odenna and the (Currently unnamed) American Sedan [Mid 1980s], there are 4 more planned for the near future. Here are the images of the new vehicles:
ODENNA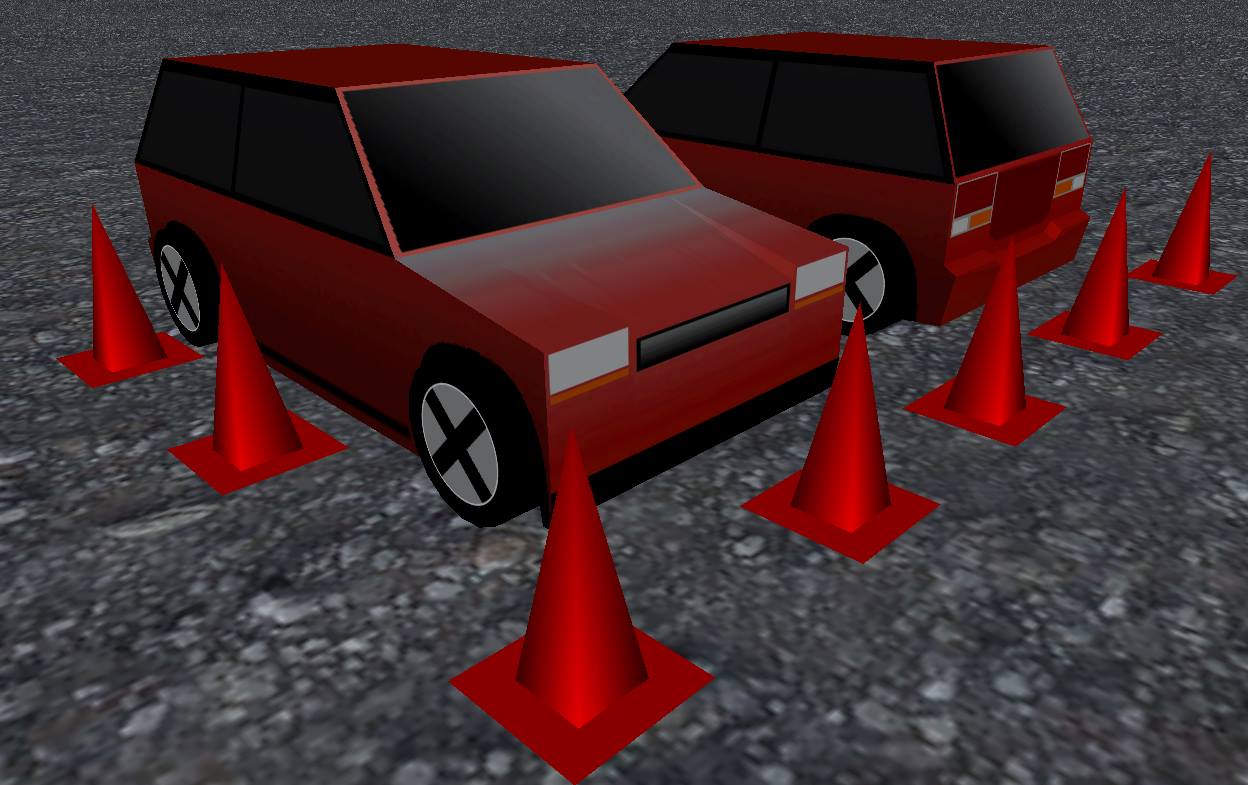 AMERICAN SEDAN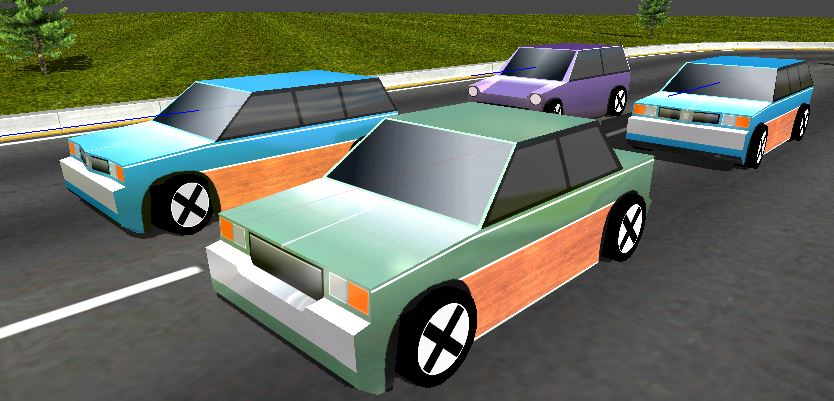 THE BAD NEWS
The Android edition of the game is delayed further now, there needs to be some menu changes (Android uses a different UI system), as well as more testing. As well, Linux support has officially ended due to the new desktop UI having no Linux libraries. Mac should still work though.
We will update you as more progress comes!