Nova Blitz was Greenlit by the Steam community in only 10 days! We're really excited to be bringing Nova Blitz to Steam!
Next up, Kickstarter! We go live on Monday, July 20th at 9am PST. So mark your calendars, and back Nova Blitz on July 20. Use this preview link to check out the Nova Blitz Kickstarter, then tell all your friends!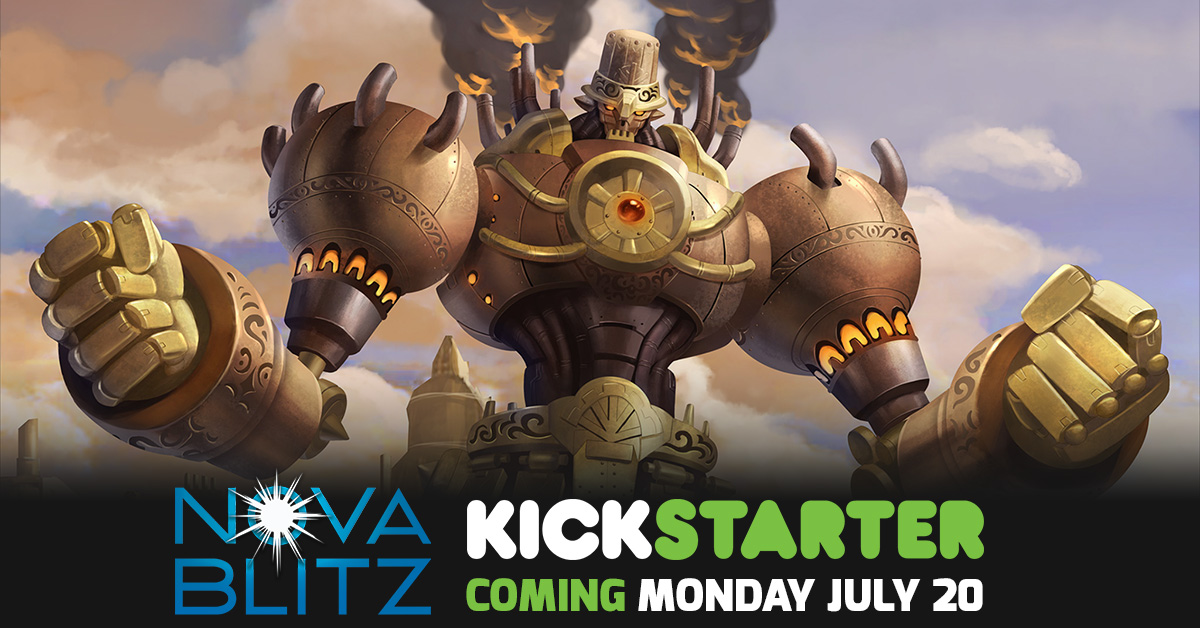 We've also just released an Alpha update. Read the patch notes, and download the updated client, for Mac and PC! We've improved the zoom on cards in your hand, and added reminder text popups to keyword abilities. We've also increased the power level of a lot of 4 and 5-cost units, to give mid-range decks a much needed boost.
Our next most-requested feature is Friend Play. This will let you challenge your friends, which is a great way to play the game! We've got the basic design done, and we'll work on implementing it over the next month or so.